If you don't like Kanye West, stop reading.
Because unless you've been living under a rock, then you'll have heard all the music stories this year and how prominent Mr. West was in them. Yes, Miley Cyrus and her catalogue of cries for attention were in the media, but Kanye West, despite his rants, is actually a credible act and Yeezus is the best album of 2013. Of course, it wasn't the only record released and I would be remiss if I were to overlook some of the other gems that 2013 has to offer;
Arctic Monkeys - AM
The Sheffield lads' fifth studio album received five star reviews from many publications. Brooding verses and excelled harmonies tied in with some of their best riffs to date make for one of the best records of the year.
Key Tracks include 'Arabella', 'I wanna be Yours' and 'Do I Wanna Know'?
The Lawrence brothers bring us their debut with this 90s dance influenced record. The dance duo swept the UK and Ireland and were nominated for 'best dance record' at the Grammys, too.
Key Tracks include 'Latch', 'White Noise' and 'When a Fire Starts to Burn'. 
Daft Punk - RAM
Advertisement
The Frenchies are back and RAM shows us a different side to their production. Gone are the days of Digital Love and the likes and now, we are left with a more fun with vocal features from some of their favourite artists today, such as Pharrell and Julian Casablancas.
Key Tracks include 'Doing it Right', 'Get Lucky' and 'Instant Crush'.
Kanye West - Yeezus
As mentioned previously, for me, this was the album of the year. It's exciting, it's a new breed and in terms of hip-hop, it touches on boundaries where no other rapper has gone before. You can mock the man's ridiculous personality and maybe he feels as if the attention will grant him stadium status. What Kanye didn't realise was that he already achieved that after his first three albums. Now, he's just experimenting.
Key Tracks include 'Black Skinhead', 'Blood on the Leaves' and 'Bound 2'.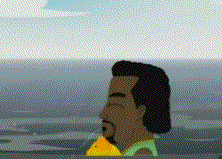 More Good Stuff
Jay-Z kept up his consistency with Magna Carta Holy Grail but paled in comparison to his Watch The Throne partner. Vampire Weekend released Modern Vampires in the City to critical acclaim and Justin Timberlake released not one, but two successful pop records with his 20/20 experience saga. Drizzy Drake returned with Nothing Was The Same which was really more of the same from the emotional rapper. Arcade Fire kept up their hipster following happy with another five star rock record and last but not least, Queens of the Stone Age released and toured their ...Like Clockwork record.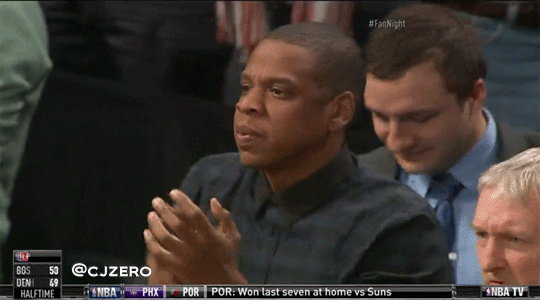 If YOU'D like to be part of the CT team and write for the biggest student website in the country, then email us! [email protected]