The brilliant thing about being alive these days is that there is literally nothing in our way of achieving our most ridiculous goals. Want to become a famous musician? You don't need a record label any more. Want to be a well-known artist? Get your work online, get drawing on Snapchat - the world is your oyster.
Now there is also a great new website, called ArtformPlatform which allows people sign-up, upload, explore and vote on all different kinds of art. Whether it be music, photography, artwork, literature, skateboarding or people who love to make musical instruments out of bamboo, there are countless subcategories that give everyone the opportunity to have their work seen.
You can sign up as a creator and upload audio, photos, video etc. to your profile and enter in-site charts for applicable categories and an overall chart. Users can also simply sign up as fans and vote for their favourite pieces of content.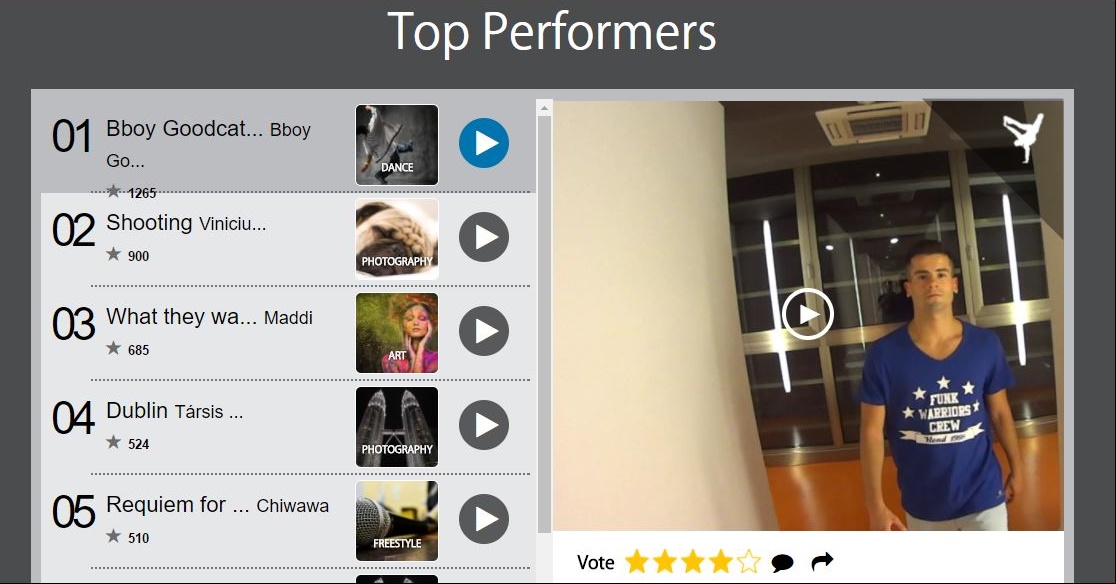 Advertisement
The most popular content will rise to the top of their respective categories and on the overall chart on the site, dependant upon how many votes they receive.
To sign up for free or simply explore some of the talent on show you can sign up here, and there are plenty of competitions with prizes and further chances for you to get discovered. Check it out!