Times running out to enter our McDonald's competition for two free movie tickets - entries close on February 20.
All you have to do is send us your best McDonald's Golden Arches to our Snapchat account @collegetimesct and if you draw the most creative, most amazing 'M', we'll give you a double pass to see the movie of your choice! We have five to give away.
Here's some of the A+ entries we've received so far:
So, what are you waiting for? We need to find winners by the 20th of February and it could be you.
Advertisement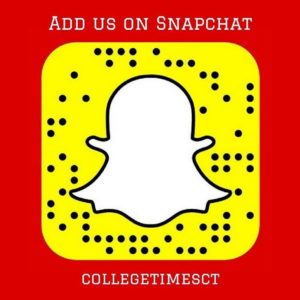 Oh and did you know, you can go into any McDonald's and show your student leap card to get a Big Mac, McChicken Sandwich, 6 Chicken McNuggets, Quarter Pounder with Cheese, Spicy Vegetable Deluxe or a Filet-O-Fish meal for just €5? Well, now you do. You're welcome.