National College of Ireland (NCI) provides top-class facilities centred on an unbeatable city centre location.
All students registered at NCI automatically have membership of SV Fitness Club, a vibrant health club that is part of the campus complex. This busy and well-stocked gym includes a free weights area, group fitness and spinning classes, a large range and selection of equipment, a massage sports therapy centre, as well as a steam room, sauna and changing area.
As a registered student of NCI, you have easy access to a range of discounted sports facilities around Dublin City. There are some pay-as-you-go options for individual students, and most sports facilities are available upon club or society request and submitting a booking form. This is another great reason to get involved with clubs and socs, as well as making friends for life!
Whether it's a league game or a practice kick-about, full-time NCI students may use Irishtown Stadium, Monkstown Rugby Club and the all-weather soccer pitches in Sportsco Leisure Centre, as well as Clontarf Sports Pitches, a multi-synthetic, floodlit sports complex, comprising one full-size GAA pitch, one full-size soccer/rugby pitch and a seven-a-side training pitch.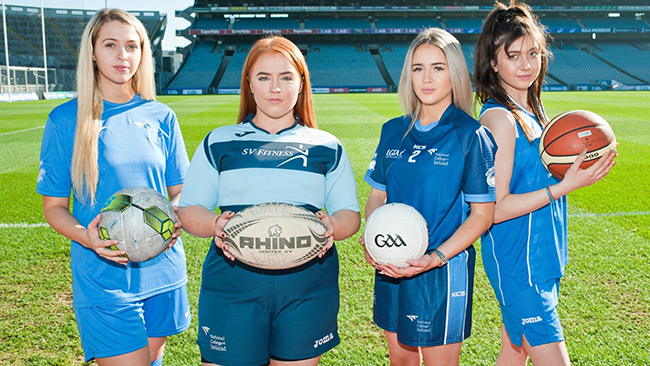 GAA, football and rugby aren't the only options: Sportsco also has a six lane, 25 metre swimming pool, racquet courts and multi-purpose sports hall; or consider the National Tennis Centre, or the multi-purpose sports hall and martial arts and boxing facilities at Gloucester St. Sports Centre, or the gym, aerobics studio and six lane 25 metre pool in the Markievicz Leisure Centre.
National College of Ireland is committed to the development of sporting excellence and fostering sporting talent within the college, and puts its money where its mouth is, offering a scholarship for Leaving Cert students, who have reached or have the potential to reach a very high level of sports performance, competing at International, National, Inter-provincial or Inter-county level.
Advertisement
However, sometimes, after a hard day of study, you might just want to chill.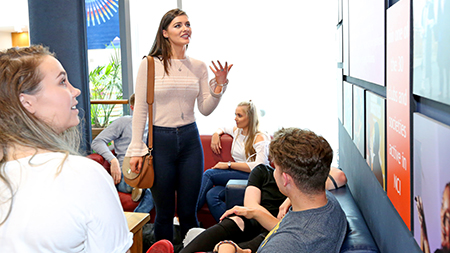 The Recreation Room is the perfect space for students to unwind and take a break from cutting edge academic subjects. The area, run by the Students' Union, is located on the lower ground floor (basement) of the campus, with direct access possible from the car park, on those days you don't want to enter the main college building.
Normally a casual, sociable place, with pool tables, vending machines for snacks, a video game area, a TV, and a college noticeboard and information centre, so that you always know what's going on, the Recreation Room also boasts a stage area for gigs – stand-up comedy or bands – and a large screen for movie nights or watching Ireland matches.
Fusion Café restaurant is another space for socialising on the NCI campus. It opens from early in the morning, to grab that cup of coffee before first lecture, and throughout the day serves hot, fresh-cooked food for breakfast, lunch and evening meals, as well a range of hot and cold beverages, sandwiches and snacks, muffins, scones, and Danish pastries.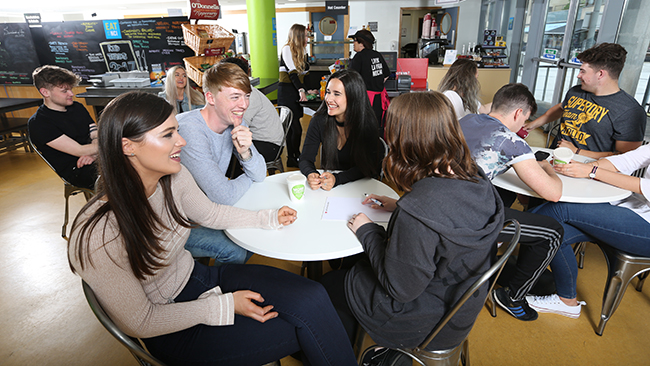 One of the great things about NCI is the range of Clubs and Societies, and the network of friends they allow you to make. But remember, you also have the opportunity to take your favourite pastime into the college and become the founder of a new club or society! This means that you can promote your love for choir or karaoke, chess or LARPing, and find your own tribe. Clubs and socs can book time in any classroom or theatre, or even the main atrium and external quad area, to provide the space for them to follow their passion.
If NCI seems like the kind of place you can see yourself in, learn more on the college's CAO Hub.