Something wicked this way comes and it's going to make this Halloween one of the best yet.
On October 26 the much anticipated Sabrina The Teenage Witch reboot, The Chilling Adventures of Sabrina, is coming to Netflix and we're honestly not ready. A lot is riding on this reboot as so many want our childhood hero to have another go at TV success.
Going by the Netflix shows Instagram, known as @sabrinanetflix, fans can expect a devilish ride as the show will focus on the dark and twisted Sabrina comic book series rather than the goofy and lovable '90s show.
Firstly, the cast of the show looks to be getting on just great - super important - which means the vibes on the show will be unreal. The acting gang, including new Sabrina Kiernan Shipka, recreated a musical number that indicates to how much of a boss Sabrina will be:
If you visit the Instagram account the highlights will include Sabrina's Aunts Hilda and Zelda together on screen. In the background, we get a glimpse of Sabrina's house which looks a lot darker than the '90s version.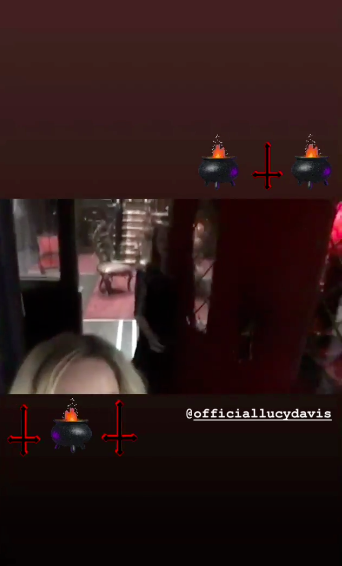 Although we're guessing the show will be still packed full of dark humour, it's clear that this Sabrina won't be as fun to watch as its predecessor and its onus is horror:
Advertisement
With a darker tone and a driving license, it'll be interesting to see how Sabrina and Harvey's 2.0 plays out. All we know for sure is Sabrina will be wearing the pants in this relationship and, this time around, Harvey's more likely to be resurrected from the dead than be turned into a goat.
In keeping with the tone, it's likely that Salem won't speak throughout the series but Aunt Hilda will remain a cooky character thanks to being played by Lucy Davis. The show is expected to include 20 episodes in its first two seasons so that's 20 extra hours of Sabrina the Teenage Witch in our lives.
Also, with the new American Horror Story set to be all, once again, about witches, it looks like 2018 is the year of the witch.