Romantic relationships between two people are complex and organic, requiring attention and diligence to sustuain them. There are myriad reasons why any relationship may collapse, cheating, a gradual losing of interest in one another, or of course, slowly coming to realise that your partner's fixation with Craig David is actually genuinely concerning. Who among us can honestly say that, at some point during our lives so far, we have not seen one of our romantic liaisons gradually capsize due to our unwarrantedly intense fascination with the ouevre of British R&B artist Craig David. It is a sad universal truism, but a truism nonetheless, and, unfortunately, the latest person to see their relationship jeopradised  by the irresistible allure of the output of Craig David has been Belle and Anton from this year's Love Island.
Each season of Love Island ends on a high, with a triumphalist celebration and assertion of the power of love. Over the ensuing months however, we see this optimism and garrulity slowly ebb away as the couples who left the island begin to break up due to the onerous commitments and pressures of fame; BooHoo and BooHooMen promotional contracts, and of course, a slightly unnerving fascination with Craig David. Just five weeks after the end of the show it has been reported that Belle and Anton, who finished fifth in this year's series have split.
While no official confirmation has been given by either Belle or Anton, a 'source close to the couple' (read: Somebody who may have once waited in the same queue for the self-service tills at a Tesco Metro as one of the pair) told The Sun, that Belle was upset by the amount of time Anton had been spending partying in Ibiza and, more importantly, raving about raving with Craig David.
This mysterious source said that:
Advertisement
Belle has seen all the pictures and videos of Anton in Ibiza and now just wants out.

She feels he's disrespecting their relationship and can't see him changing his ways.

His obsession with Craig David also made her feel awkward. He seemed to be more excited about reuniting with Craig than speaking to her.
This should advisedly be taken with a pinch of salt as the veracity of the comments made by an unidentified source to a tabloid newspaper are about as trustworthy as the overheard ramblings of a lunatic standing at a bus stop who doesn't actually seem to be waiting for a bus. However, Belle has been posting sort of vaguely defiant motivational messages on her Instagram.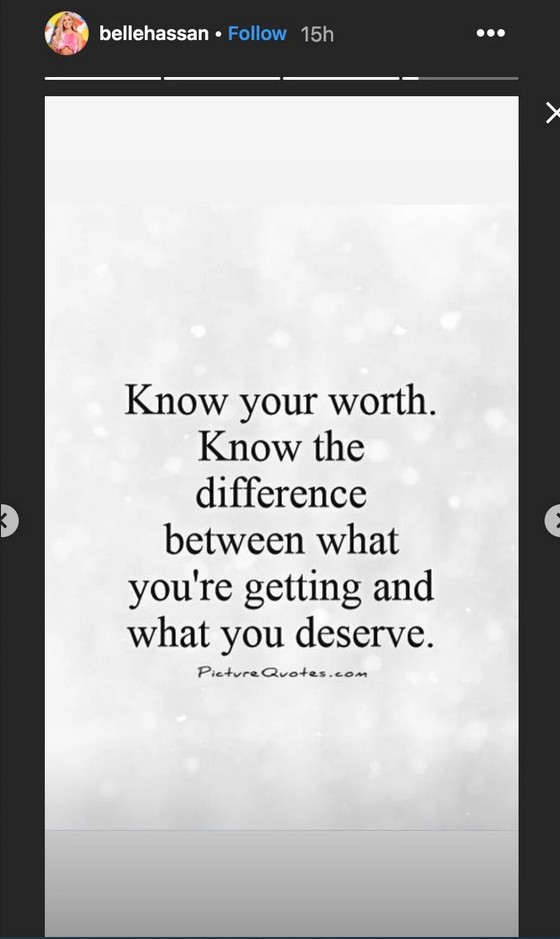 This leaves us to conclude only two possibilities here, either Anton will eventually realise that his fascination with the musical output of Craig David is severely impinging upon his love life and - having sought professional help - learn to move on from this. Or, he will finally come to embrace his destiny here and will enter into a romantic relationship with British R&B star, Craig David. We will no doubt see in due course how this pans out.