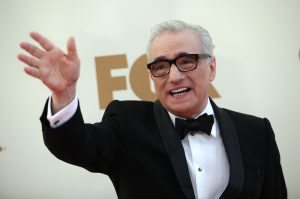 Martin Scorsese's Trinity College visit is this week and you could be lucky enough to meet him! The acclaimed director of some of the world's favourite movies - Shutter Island, The Departed, Gangs of New York, Goodfellas, Taxi Driver and The Aviator - is considered one of the greats of Hollywood. The Oscar winning director will receive the gold medal award from the Philosophical Society in Trinity College Dublin in a private ceremony this Friday the 24th of February. Other famous faces to receive the award include Bono, Helen Mirren, Stephen Fry, Hugh Laurie and Whoopi Goldberg. Although the event is only open to those in the society us here at College Times have some great news!
The Irish Film and Television Academy (IFTA) will be awarding Scorsese with the coveted John Ford Award on Saturday the 25th of February. IFTA Chief Executive Aine Moriarty said: "It is a great honour for the Irish Academy to present this John Ford Award to Martin Scorsese, truly one of the world's greatest filmmakers. We thank Martin for his support of the Academy and our work, and for taking the time to share his great knowledge and expertise with our Irish filmmakers here in Dublin–we look forward to a brilliant, inspiring and passionate Masterclass and Discussion with Scorsese at the helm."
Here's your chance to meet the man himself. After receiving the John Ford award Martin Scorsese will be giving a masterclass in directing on Saturday at 2pm. All you have to do is email [email protected] to be in with a chance to win some tickets to the exclusive tutorial. You must email the academy before noon tomorrow - Tuesday the 21st of February.
Advertisement
Best of luck guys!
Add us on Snapchat: @collegetimesct