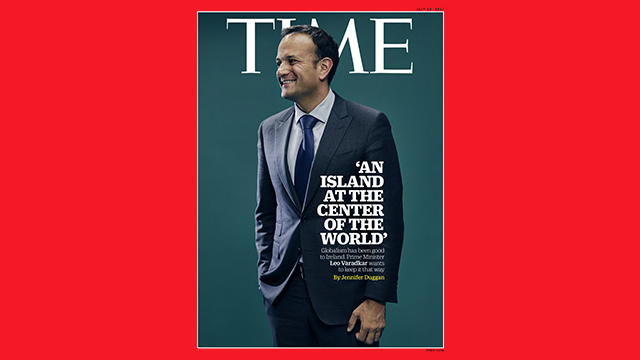 I'm not going to even pretend to have a proper reason for doing this!
For some reason when I saw the Leo Varadkar cover on the latest edition of TIME magazine and read the quote 'An Island At The Center Of The World,' I kept thinking of the line 'It's probably snowing all over the island,' from Father Ted's sililoquy when he thinks Jack is dead.
15 minutes later I found myself having altered TIME's cover to include not just that quote but many more on the topic on Craggy Island. I do not know why this has happened but unfortunately there was no one near me in the office at the time to convince me this wasn't a good idea. Enjoy...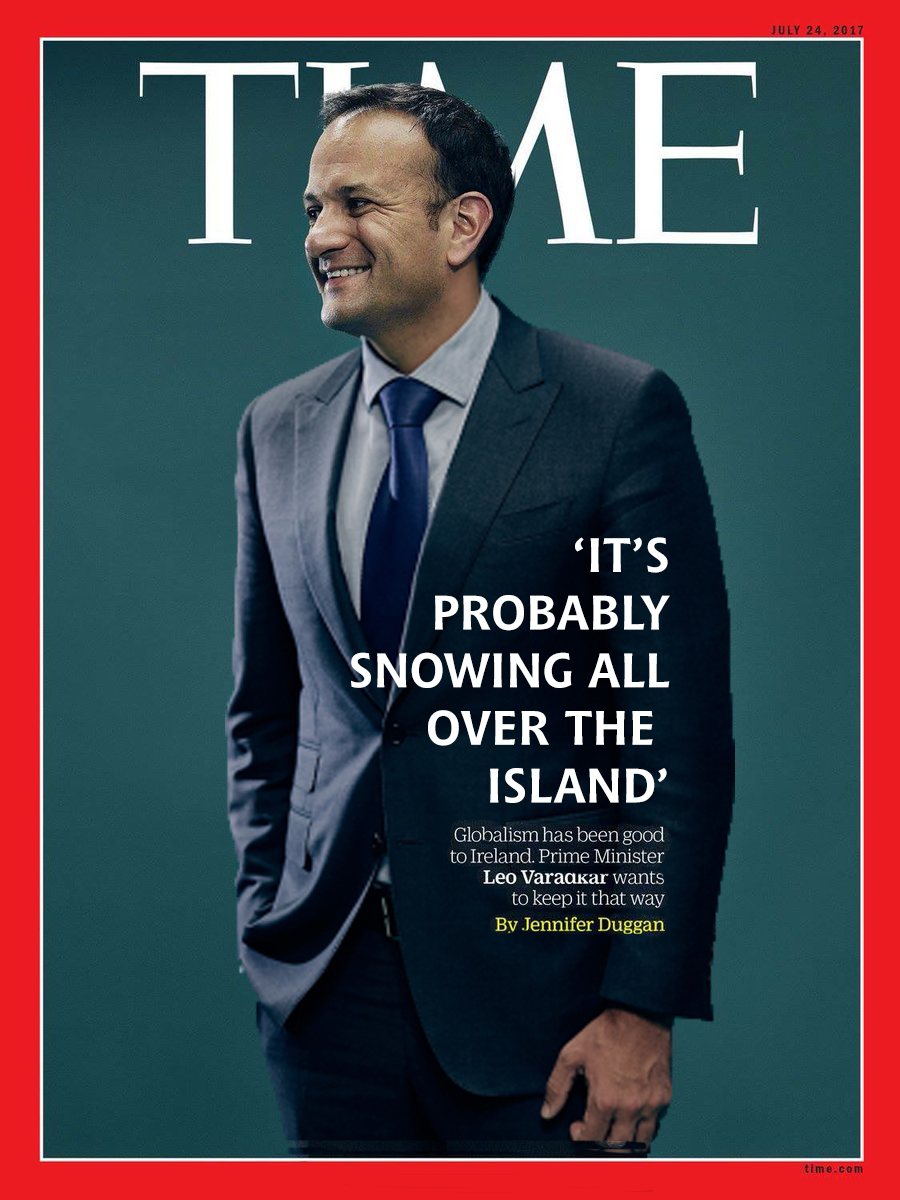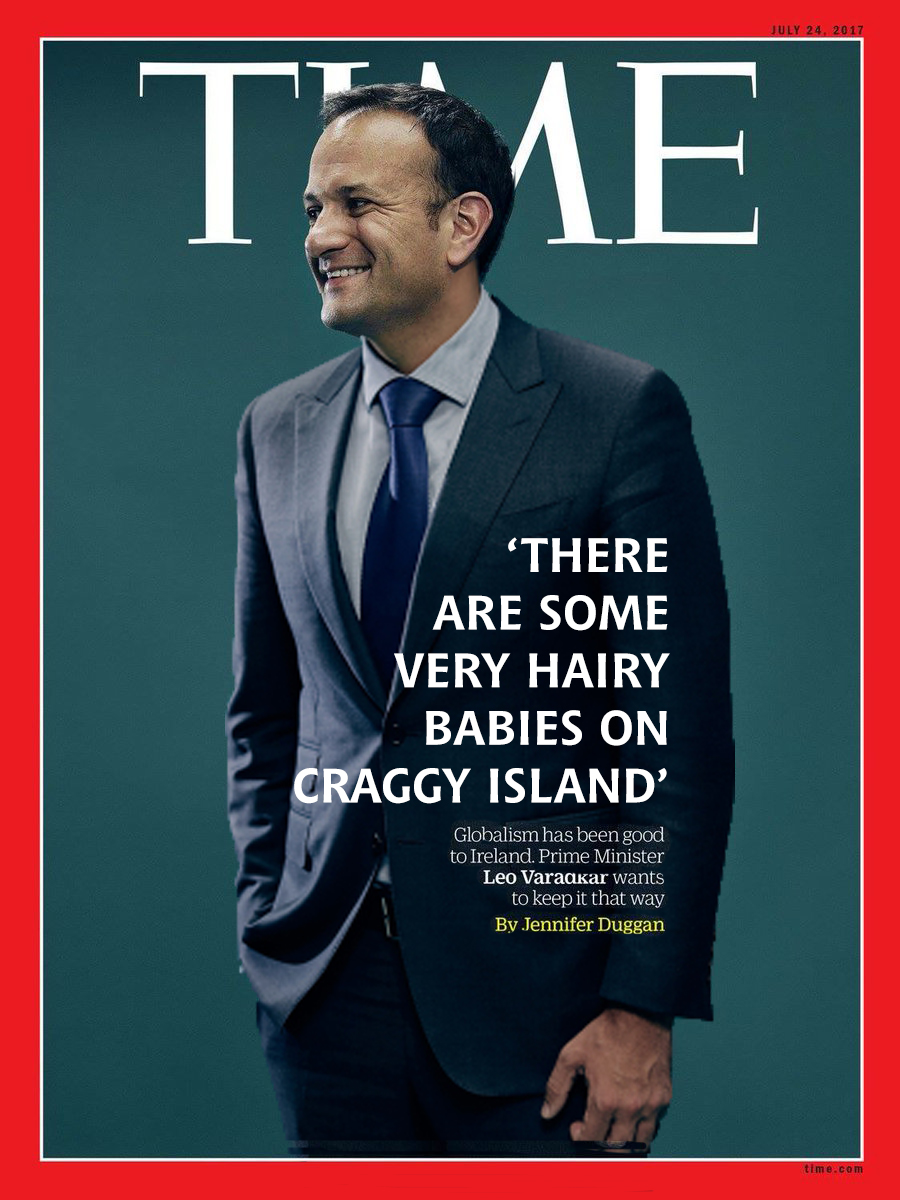 Advertisement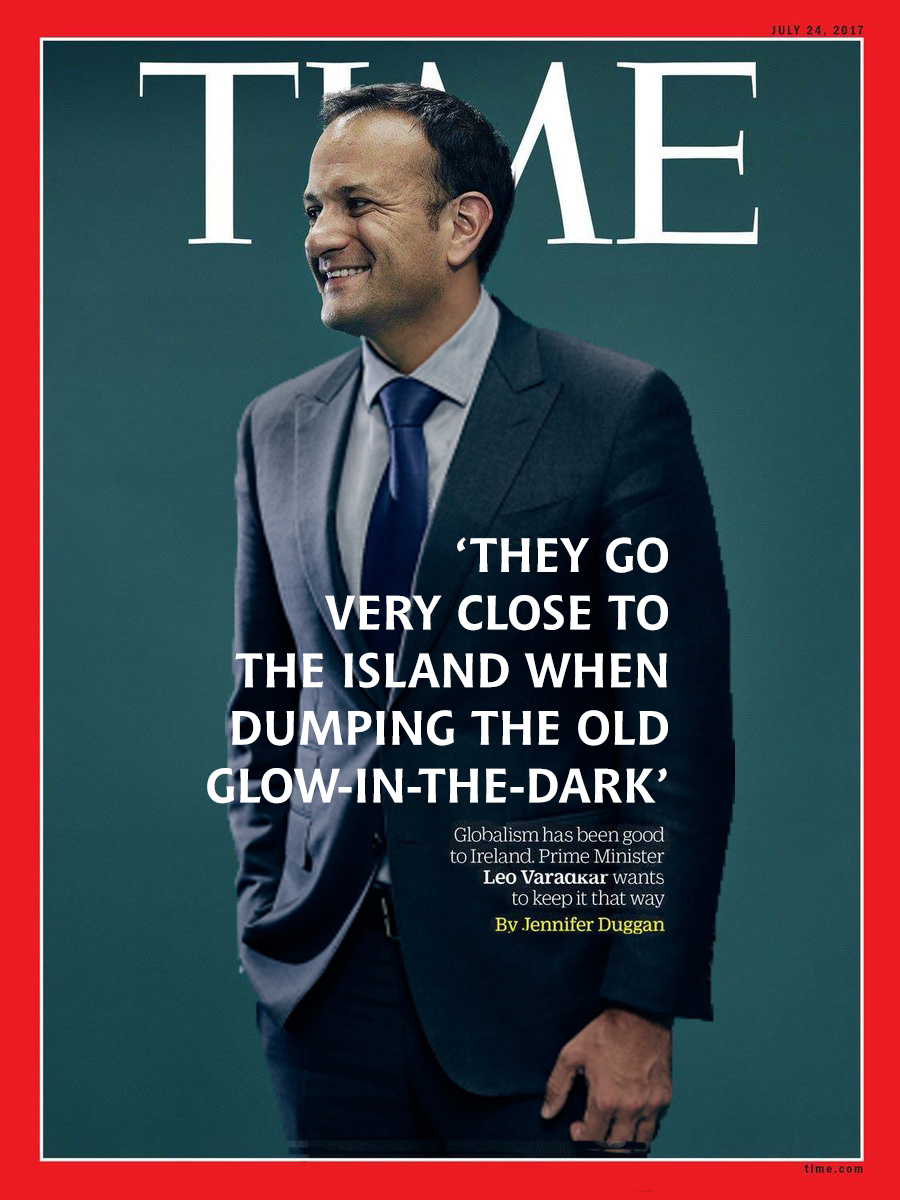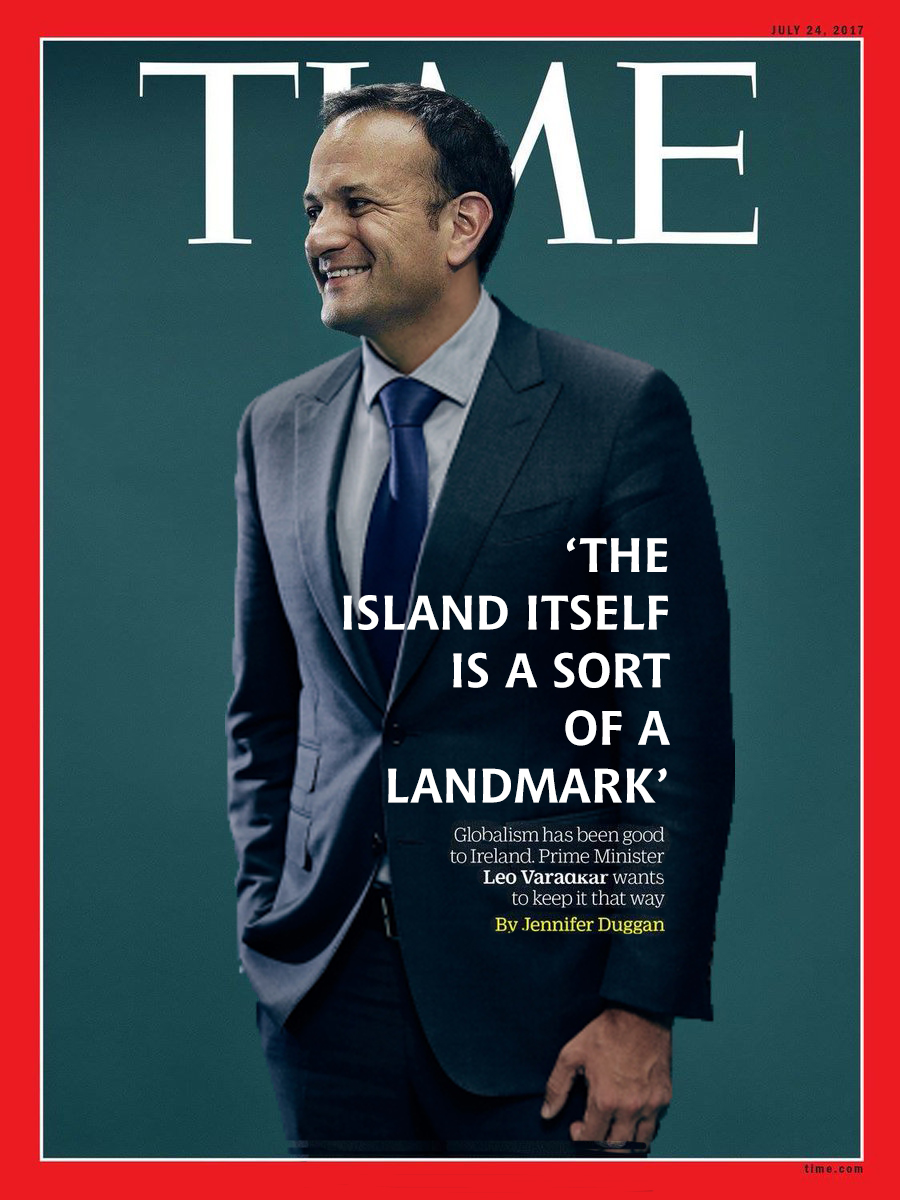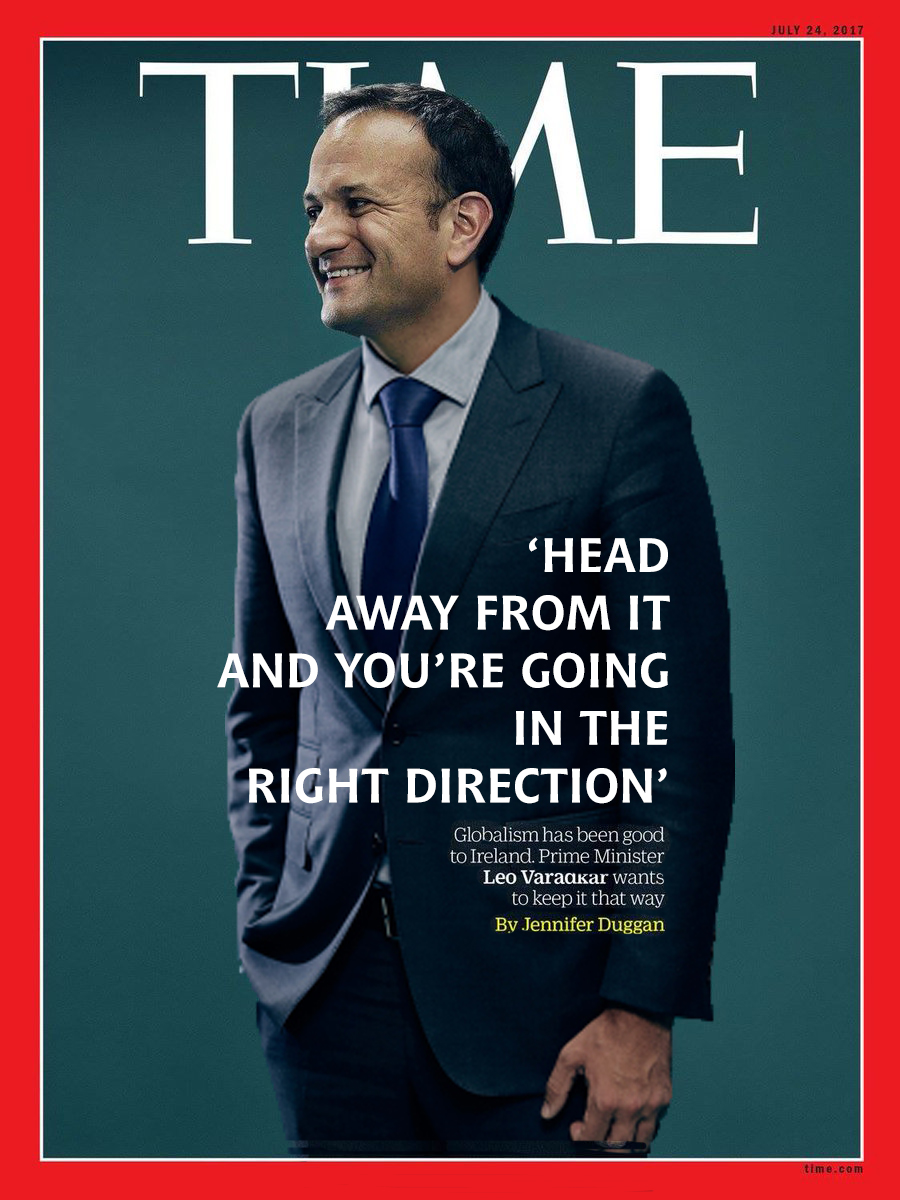 And of course, this actual quote from Varadkar's interview...