We've all been waiting in anticipation for the new Sabrina The Teenage Witch after Netflix, in 2017, announced its plan to reboot the show. Now, the casting of Sabrina Spellman is complete and it's breaking the internet. Mad Men and Feud star Kiernan Shipka will be the next Sabrina Spellman.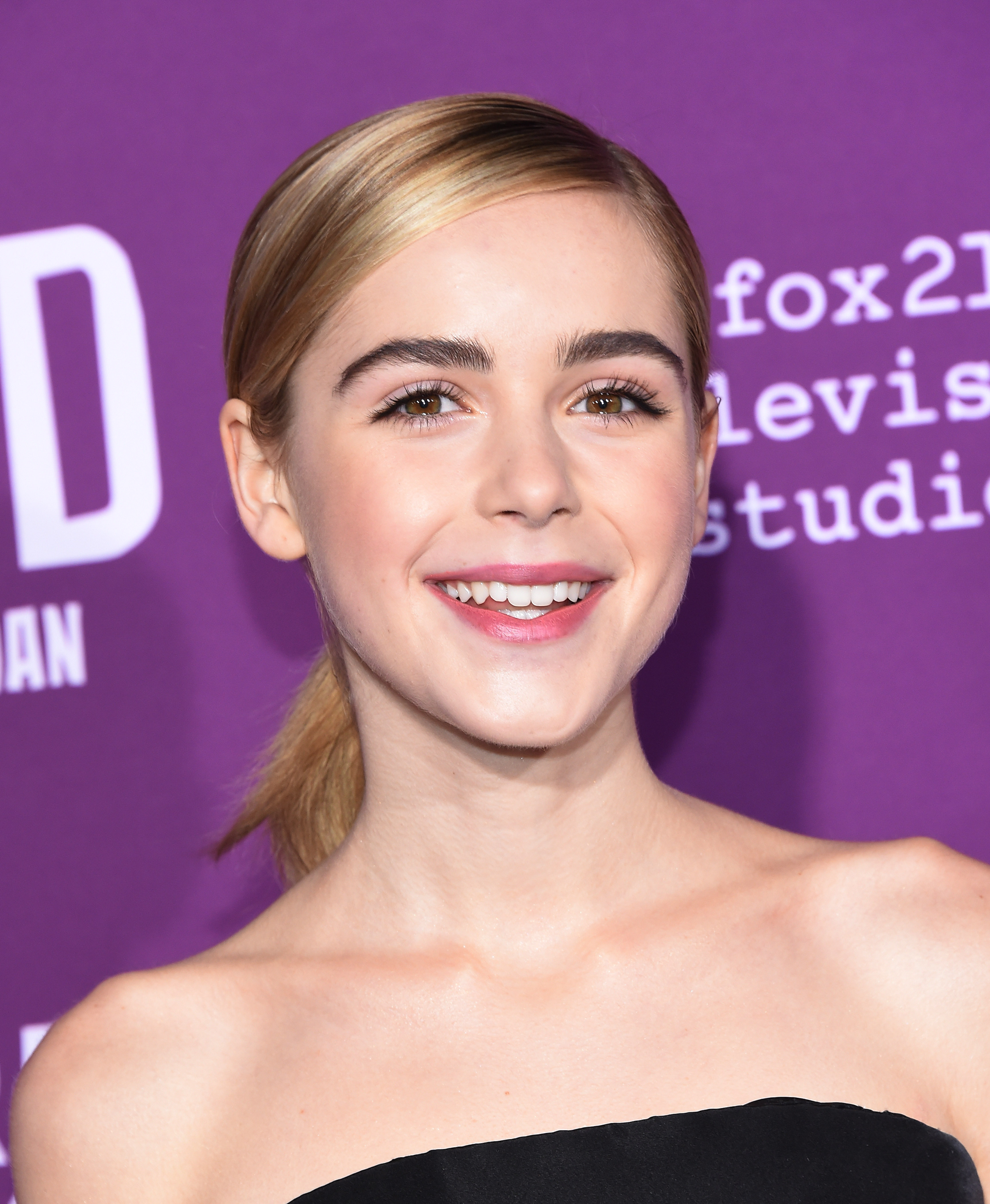 Recently Shipka played Bette Davis's daughter B.D in Feud: Bette and Joan alongside Susan Sarandon and Jessica Lange. Fans of Mad Men will recognise her as Sally Draper which won her a Screen Actors Guild Award. Twitter has been reacting to the news with many fans of the original Sabrina delighted with Netflix's choice:
!!!!!!! https://t.co/6DD1TwhraQ

— Kiernan Shipka (@kiernanshipka) January 5, 2018
I am SO thrilled. Wowowowow

— Cameron Scheetz (@cameronscheetz) January 6, 2018
Advertisement
i stanned from the beginning queen

— ella? (@chaIametsaoirse) January 5, 2018
I've been waiting for this show for soooo long!? So excited, CONGRATS - xx

— Gabs saw Ariana (@moonligvtsel) January 5, 2018
I love the idea of a cameo ???@MelissaJoanHart did a reference to Sabrina in "Melissa & Joey" so she might be into it!?

— Ge?Rousseau (@Ge_Rousseau) January 6, 2018
The new Sabrina has been described as a "dark coming-of-age story," with Sabrina Spellman battling evil forces while struggling to be a normal half-human / half-witch teenager. The Netflix show will be based on the graphic novel The Chilling Adventures of Sabrina. The project was originally in development at The CW as a companion show to the Archie series Riverdale, but Netflix jumped on board and agreed to order two 10-episode seasons.
Although the show will be a move away from the light-hearted version of Sabrina, played by Melissa Joan Hart, it's set to be just as magical. Riverdale fans will be thrilled to hear that creator Roberto Aguirre-Sacasa will be writing the pilot and Lee Toland Krieger will be directing.
No release date has been set and it's not clear if any of the original cast will feature but we're crossing everything for the return of Salem, the sassiest cat of the 90s, and who'll play him. Is Kiernan Shipka the Sabrina Spellman 2018 needs?