Fancy a different Christmas experience this year? Whether you're searching for a good date spot or looking to score some brownie points with your other half, than this Dublin Zoo attraction is perfect for getting in on the festivities. It wouldn't be a bad spot to get together with your pals either.
The night-time extravaganza, Wild Lights at Dublin Zoo, is wildlife inspired and features 'giant colourful lanterns and illuminated sculptures.'
Walking around the Zoo, visitors can follow the beautifully lit trail as animals including lions, tigers, orangutans, giraffe and monkeys form crafted silk lanterns.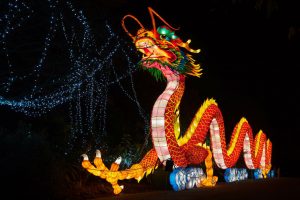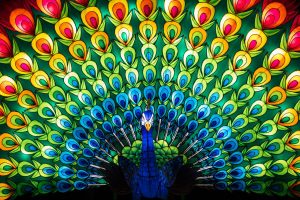 Wander around the markets as you gorge  on deliciously themed food and drinks. The event promises to light up the Capital's skyline so you'll surely be treated to something special.
Advertisement
It's €20 for a Wild Lights ticket and students pay €16. You can grab your ticket here.
Expect to see Chinese performers, a 16-metre high porcelain elephant tower and a 30-metre long Chinese dragon on your travels as well!
Wild Lights opens Friday, November 3 2017 until Sunday, January 7 2018. Runs from 5-9pm.