If you are sick and tired of not currently being in with a chance of winning a €30 cinema voucher then you could literally not have clicked on a more appropriate article.
Our Snapchat drawing competition, in conjunction with McDonald's is still open, and will remain so until this Sunday, 30 September.
To enter, and be in with a chance to win the €30 cinema voucher, all you have to do is both follow, and send a drawing of your favourite item from the McDonald's menu, to our Snapchat account, @collegetimesct, or to our Instagram account, @collegetimesct. Your drawing should be as creative and imaginative as possible. Whether you're a McFlurry fan, a Quarter-Pounder with Cheese enthusiast or a die-hard advocate of the Big Mac, then see how you and your drawing skills fare trying to recreate them.
Here's a few of the great entries we've received so far.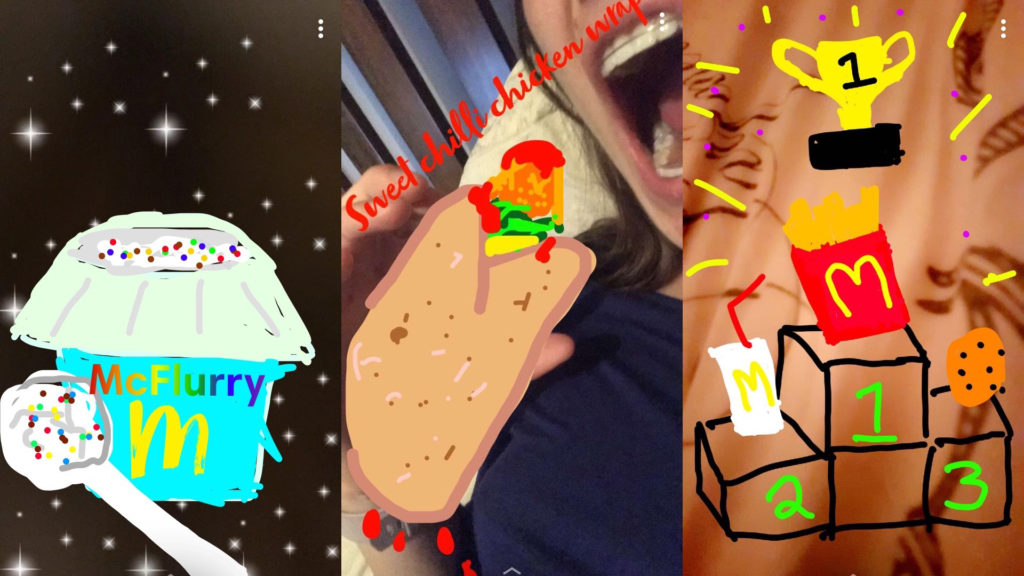 Advertisement
So what on earth are you waiting for? Get doodling and send us your attempts!
Oh and did you know, you can go into any McDonald's and show your student leap card to get a Big Mac, McChicken Sandwich, 6 Chicken McNuggets, Quarter Pounder with Cheese, Spicy Vegetable Deluxe or a Filet-O-Fish meal for just €5? Well, now you do. You're welcome.
Add us on Snapchat & Instagram: @collegetimesct