I think it's safe to say that girls who love makeup will have at least one MAC product in their makeup bag. It's the quality and variety which started our love affair with the makeup brand and it hasn't gone away. One of the only negatives to MAC is probably the price tag, until now. We've come across one of the best discoveries of all time – there's a MAC secret sale section.
You may ask, how do I open the pearly gates to be greeted with such a find? Well, all you have to do is head on over to the MAC website and click on the 'Goodbyes' tab which lists the products that are about to be discontinued. There's up to 40% off lashes, lipsticks, palettes and brushes – it's a makeup addicts paradise.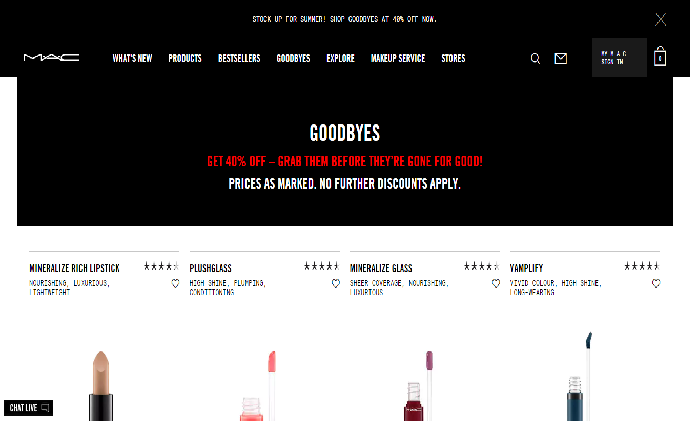 Just to sweeten the deal, if you sign up with the website you'll also get an extra 10% off your first order if you use the code 'WELCOME10'.
You can thank us later.
Advertisement
[h/t: Harper's Bazaar]
Add us on Snapchat – @collegetimesct