'You've got to Pika pocket or two,' wha?
This unfortunate suspected pick-pocketmonster was caught red handed at The Fiestas del Pilar, an annual festival celebrated in Spain – and the images, published by Spanish newspaper Heraldo, are nothing short of surreal.
It looks like the accused thief capitalised on the adorable Pokémon's approachability to relive his unsuspecting victims of their valuables.
Which, to be honest, is a dastardly plan worthy of Team Rocket
Advertisement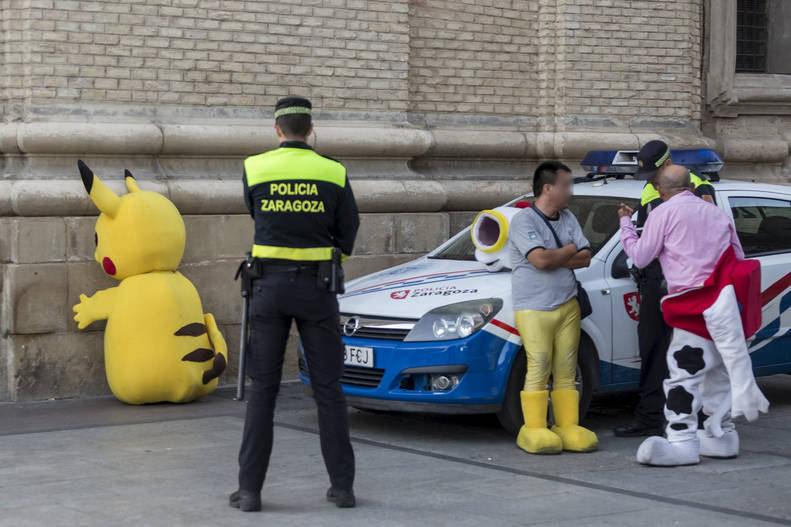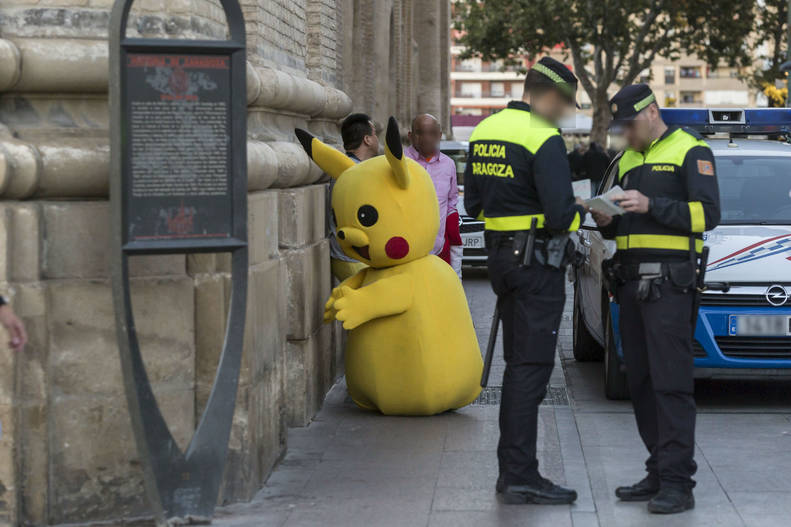 For more, check out the full gallery here!