Free on Sunday morning?
Not any more you're not. Because, if you're in any way cool whatsoever, you're joining the rest of the country... and going to Mass.
A Facebook event simply called 'Mass' has been scheduled for 11am this Sunday morning – the best time, really, because it's not too early but you're still out on time for lunch.
It's already hit 2,200 attending – and a read through the comments shows that the buzz is very quickly gathering pace.
There are the money-spinners
The cheapos
Advertisement

The admirers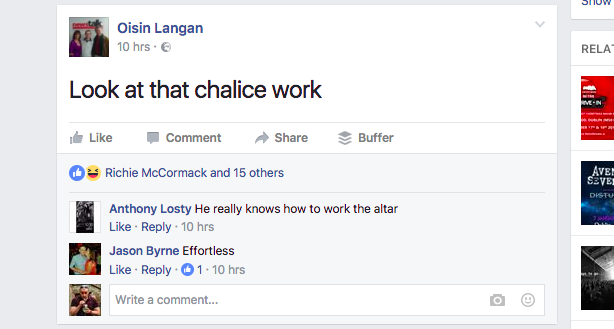 The purists

And those who are just damn excited about it all
So what are you waiting for?
Sign up to attend here and spread the word!