Let's face it, we all tend to feel better when we have a layer of tan applied. There's something about it that can make any outfit look better or even just make yourself feel better. With our pasty Irish skin it can be hard to avoid the fake tan but I'm not going to lie I love fake tanning. However, there is nothing worse than having a patchy tan. This can stem from not washing your tan off properly, or maybe you just had bad lighting when applying the tan and you missed a spot (or several). Nevertheless, sometimes removing tan completely can be a very tricky task, but not to worry, we're here to help. We have compiled a list of the best tan removing body exfoliators that won't break the bank. Patchy tan, BE GONE.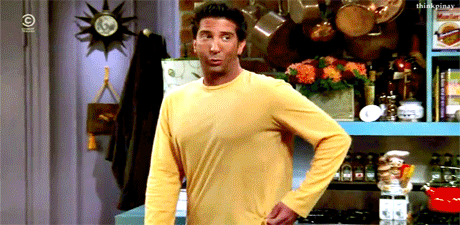 Sanctuary Spa Body Scrub €8.50
Sanctuary Spa are always a good skincare brand to be familiar with. Their stuff is really good quality and very reasonably priced. They smell divine and they really do work. I am a massive fan of their body butters too. This particular one is €8.50 for 200ml in Boots.ie, but be sure to keep an eye out because Boots ALWAYS have 3 for 2 offers on.
LUSH The Rough With The Smooth Body Scrub £6.50
Advertisement
LUSH, the company name says it all. This body scrub bar is just unreal and as the saying goes, it really does do what it says on the tin. Use this in the shower and scrub away that old tan. It will leave your skin feeling smooth and moisturised and sure isn't that all we really want? Lush is known for being organic and against animal cruelty, even that makes me want to buy this product. This particular scrub is also vegan friendly, win win situation. You can get these online at Lush.com or in any of the stores nationwide.
Moxi Loves Tan Aid €4.95
Moxi Loves are known widely for their Eye Catchers which are a massive hit with MUA's all over. They recently brought out their Tan Aid which is a container with 25 wipes to remove old patchy tan or newly made mistakes when applying tan. They wouldn't be for scrubbing your whole body a few days after tanning but they are definitely good to have in your bathroom especially for areas such as hands, elbows, knees and ankles. The formula contains witch-hazel and chamomile to soothe the skin. You can get these wipes in most pharmacy's, Penneys and you can get them online too at Cloud10Beauty.com.
Cocoa Brown Tough Stuff €5.95
Advertisement
We've all heard about the infamous Cocoa Brown and if you haven't, do you even know what fake tan is?! Marissa Carter has dominated the self tanning world with her line of products for the last few years now. Her 1 hour mousse is a solid favourite of many fake tan lovers around Ireland and Tough Stuff is no different. This product is designed to be used on wet or dry skin which is very handy and it gives the product an edge over others. If you are having real trouble getting some old tan off use Tough Stuff on dry skin to get a deeper exfoliation, for more gentle everyday use, use it on wet skin. This can be purchased in Penneys nationwide along with most pharmacy's too. No excuse for patchy tan!
Palmer's Cocoa Butter Formula Body Scrub €7.99
For any of you who haven't used the Palmer's Cocoa Butter moisturiser, where have you been?! It truly is amazing, especially for extremely dry flaky and irritated skin. But enough about the moisturiser, it's the body scrub's time to shine. This is a holy grail product of mine as it literally melts old and patchy tan away. For people with sensitive skin and worry about using a harsh scrub, no need to worry about this bad boy. Pair it with the moisturiser and you will be as smooth as a baby's bottom! Not to mention, it smells divine. It is available in Boots.ie but also in many other pharmacy's.