As the referendum is only weeks away every vote counts. A number of people online have complained that their name no longer appears on the register as some names 'fall off' the list. You have until May 8 to make sure you're on the register so here's what you need to do:
Using the drop-down button and enter your County Council and Province.
The page will prompt you to enter your townland or street name. If that does not work try your eircode.
Choose your townland or street name address and enter your name.
If you're on the list you'll be directed to the register which will show your name and address alongside the Register of Electors.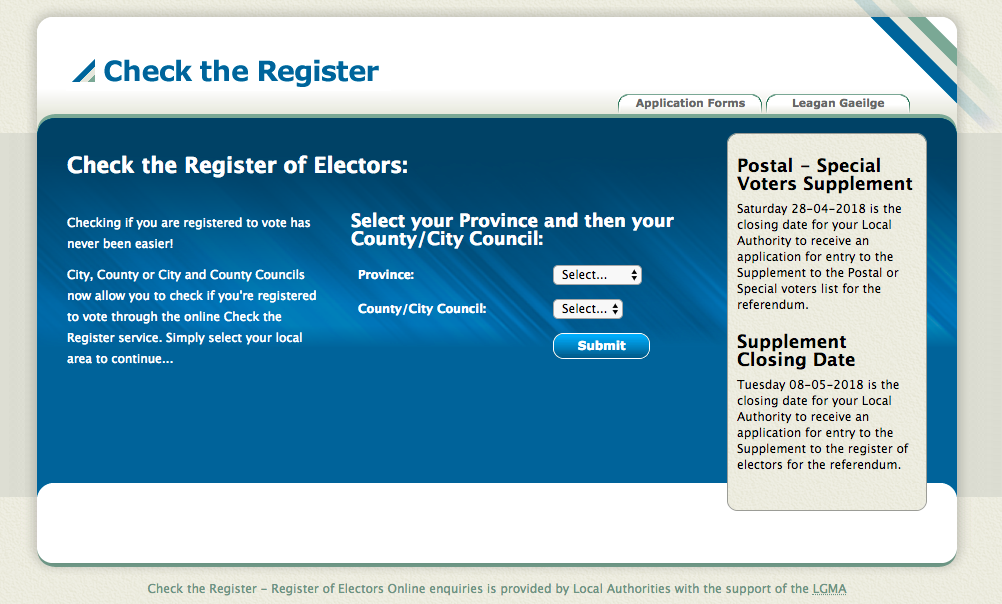 2. What do I do if I'm no longer on the register?
Fill in an RFA2 form and send it off. The form must be completed on time and 14 days before you cast your vote (17 in this case). You must bring the form to your local Gardaí station and have it signed. A person needs an RFA3 form if they have changed county. 
Advertisement

3. Why would I not be able to vote?
You're not an Irish citizen (British citizens can vote in Dáil elections)
You're under the age of 18
You're an Irish person living abroad*
If your name isn't on the Register of Electors
To find out more information about voting in the upcoming referendum click here.
*There are a few exceptions to this; if you're a diplomat, or the spouse of a diplomat living abroad; a member of the defence forces, or a Gardaí Síochana.