Everyone is talking about the Lady Gaga documentary GAGA: Five Foot Two...
Five Foot Two was released on Netflix last Friday and, as expected, the internet reacted heavily to the documentary about the 'Poker Face' star. Celebrities such as Lena Dunham, Tony Bennett and Zara Larsson celebrated Gaga for her willingness to be exposed and her frank honesty.
FFT tackled everything from the singers battle with fibromyalgia to her struggles of dealing with fame. The documentary is a brutally honest depiction of fame and raw personal integrity and here are just seven revelations *spoiler alert*:
1. The Madonna Thing
In a moment of stark honesty from such a public figure, Gaga reveals her personal anguish over comments made by Madonna about Gaga during an interview. Madonna referred to Gaga as "reductive" because of the similarities between their songs 'Born This Way' and 'Express Yourself' which Madonna felt Gaga never acknowledged. Gaga was torn by one of her icons chosen words:
The thing with me and Madonna, for example, is that I admired her always and I still admire her no matter what she might think of me. No, I do. The only thing that really bothers me about her is that I'm Italian and from New York so, like, if I got a problem with somebody, I'm gonna tell you to your face. But no matter how much respect I have for her as a performer, I could never wrap my head around the fact that she wouldn't look me in the eye and tell me that I was reductive or whatever...No no no, like I saw it on f##king TV. Telling me that you think I'm a piece of s##t through the media - it's like a guy passing me a note through his friend...
Advertisement
2. The Darkness of Fame
At the beginning of Five Foot Two, Gaga sits on a curb outside the studio and talks about her rebellion against producers and the music industry insiders that wanted to make her "sexy":
If I'm gonna be sexy on the VMAs and sing about the paparazzi, I'm gonna do it while I'm bleeding to death and reminding you of what fame did to Marilyn Monroe...And what it did to Anna Nicole Smith. And what it did to…yeah. Do you know who?"
The "do you know who" is in fact, Amy Winehouse. Director Chris Mourkabel revealed to Buzzfeed "I think Amy was a little bit of a spirit that haunted this movie...Gaga has a lot of overlap with Amy. They were compared a lot in the beginning." Both singers were friends with producer Mark Ronson who appears throughout the documentary.
In another scene, a fan shouts "Mommy" repeatedly at Gaga who is making her way to her car after the release of 'Perfect Illusion', the first single from Joanne. Gaga's fans are known to refer to her as "Mother Monster" but the obsessiveness of Gaga is an eerie reminder of the darkness of fame.
Advertisement
3. American Horror Story
American Horror Story fans will know that Gaga has been a prominent figure in the fifth and sixth season. AHS: Roanoke saw Gaga become an ancient Scottish witch who bewitches the people of Roanoke. The documentary brings us behind the scenes of filming and reveals Gaga, who is clearly overworked, having a mini-meltdown.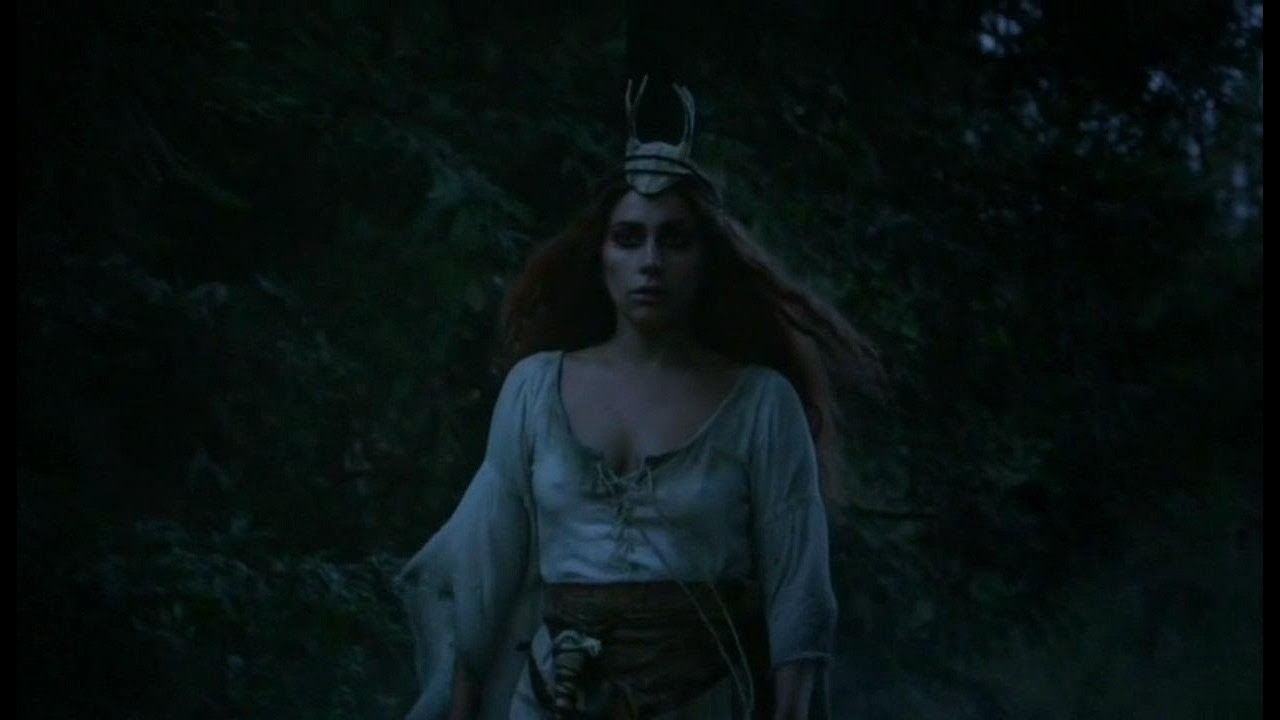 4. Love
Relationship and fame do not mix well as Gaga reveals that her love life has been impacted by fame and success. In one scene she explains that as her fame grows her love life and partners are sacrificed for each success. She refuses to limit her success even for the personal inadequacies of her partner: "(I'm not a place) for men to put their stuff".
5. Joanne
Advertisement
Gaga's aunt died before she was born of a rare disease called Lupus. Joanne's life and artistry inspired Gaga's latest album 'Joanne', a strip backed country-western version of Gaga's outlandish earlier work. In one tear-jerking scene, Gaga plays her grandmother, Joanne's mother, a song about the loss of Joanne.
6. The Acapella version of 'Bad Romance'
One minute Gaga is buckled over in pain as her hip problem flairs up and the next she is performing for hundreds of people in a ballgown celebrating Tony Bennett's success. Her stripped back version of 'Bad Romance' at the Rainbow Room in NYC eerily describes her relationship with fame:
7. The Superbowl
Advertisement
Remember Gaga's Superbowl performance? The documentary gives an inside look at what goes on behind the scenes of a massive production and what needs to happen for that to go off without a hitch. The morning of the Superbowl sees Gaga being delivered a bouquet of flowers from her ex-fiance Taylor Kinney and the cameras follow her right until she makes that memorable leap of faith from the roof of the Superbowl stadium.
Gaga: Five Foot Two is available to stream from Netflix and watch the trailer below: