Exams are over and summer is here, which only means one thing; Festival Season is near!
Whether you're going to Electric Picnic, Life Festival, Body and Soul or Forbidden Fruit, it's time to get your festival on. The key to putting together the perfect outfit for your long weekend is versatility, comfort, and style. These things are important to be sure you enjoy your weekend, and we're going to try find that without it costing too much for you so you can keep your well-earned money for the weekend itself.
Most places give student discounts from 10% to 15% and offer discounts on certain days, so make sure you keep an eye out for all the latest styles for a bargain! And of course we can't forget about checking out the unlimited bargains they have on offer in Penneys. Along with clothes I'll include different accessories that you can mix and match with your different outfits every day to avoid lugging too much unnecessary stuff with you on the day.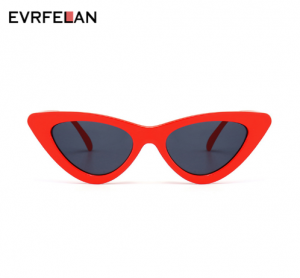 These cat-eye sunglasses are seriously in style at the moment. The shape makes them different from your usual sunnies, and adds a bit of funk to your outfit. You can get them in black, red, white, purple, with different tinges on the lenses to suit your style. They're available on Ali-express for three euro, just make sure you order in advance as they can take about 2 weeks to be delivered.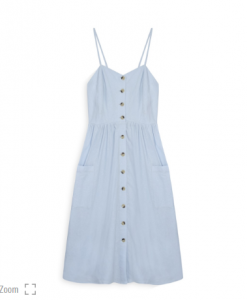 This simple dress from Penneys for 16 euro is something you can wear to any festival, and mix and match your accessories to switch up the outfit and make it look different. Penneys are perfect for getting something simple that you can change up to make look different. By wearing a different necklace, different sunglasses, boots or jacket, it will change the outfit up completely, while still staying stylish.
Advertisement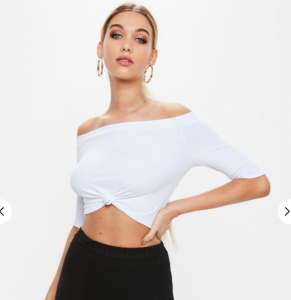 This top is easily matched with any outfit. Any ordinary tee with a small tie at the front or side, is simplicity at its finest. A top like this can be bought for a couple of euro and used time and time again. Match these with a pair of funky pants and your off! This one is from Missguided for 17 euro.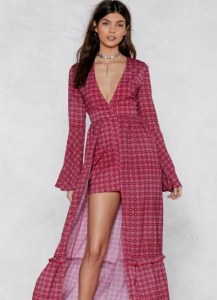 If the weather is promising for the weekend, this NastyGal romper would be well suited for a festival. Although it's quite pricey, if you're willing to splash the cash you will be stylin'. NastyGal is a great website for finding vintage clothing. You can find some interesting items on it, some for a decent price, and some for a bargain. This romper is available at 45 euro.
A small bum bag, or belt bag is always essential at a festival. It keeps all your essentials close and compacted. When you're in the midsts of a crowded area, trying to get to the front of the stage, you don't have time to be carrying around a handbag or back-pack through the mush of people that are there. You want to stay as light and hands-free as possible. Let's be realistic, you don't want to have anything other than a pint in your hand anyways. Really, all you need is your phone, a small purse/wallet, which can fit into a small pouch wrapped around your waist no problem.
Advertisement
Even a small backpack will do the job, anything that will keep your hands free. This white bag from Missguided for 21 euro is the perfect choice to hold all your bits and bobs when you're out and about, and the holographic belt from NastyGal is 18 euro. Missguided also offer student discounts, so don't forget your code!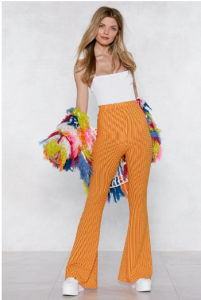 These pants from NastyGal for 23 euro are perfect for a day out at a festival, as well as being pretty funky, they're full coverage for your legs, keeping you warm during any kind of weather. They're a take on the 80s flared pants and they're a stretchy fabric, so they won't be too uncomfortable. You could make these pants a staple part of two of your outfits during the weekend, and switch it up with different tops and accessories.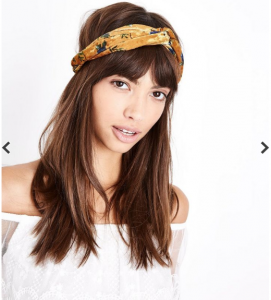 A headband or scrunchie can be a lifesaver when you're at a festival. You don't want your hair to be boring, but you also want it out of your way especially when the evening is coming to a close. This NewLook headpiece is groovy, as well as practical for €3.49. You can avail of many other styles, and they're sold it most clothing stores. Student discounts are available in NewLook stores.
One thing's for sure, you can do festival style cheaper than you think. Most of the time once you arrive you completely forget about the outfits you've spent ages putting together. I recommend staying stylish but comfy, and keeping your money for the food stands!