So you're in college, you're 21 and all your friends want to go live and work in the US on a J1. There's a lot of destinations in America and you probably know someone who's been to all of them. But where should you go and how do you decide? That's where we come in.
Here's the highlights of the most popular J1 destinations on offer and the pros and cons:
Atlantic City, New Jersey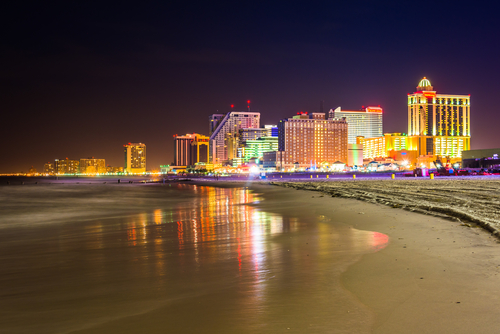 Atlantic City is one of the biggest gambling cities in the US, second only to Las Vegas. Known for its sprawling coastline and casinos, Atlantic City is a very exciting place to do your J1 jaunt.
Pros:
Exciting resort city with lots of things to see and do
A train or bus ride to other major cities like New York and Philadelphia
The beach
Nightclubs and nightlife
Advertisement
Cons:
Gambling and everything that comes with it
Older style city
Economy is slowing and there's fewer jobs
Chicago, Illinois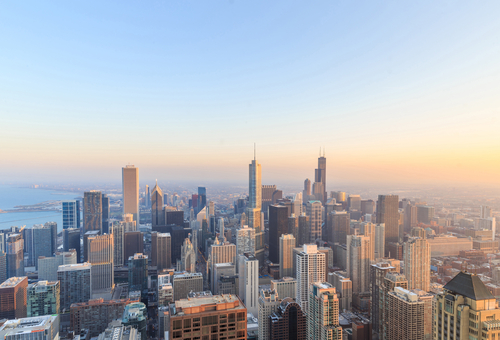 The Windy City is the third largest city in the US and is extremely popular with J1-ers thanks an awesome metropolitan area that's well known for house music, blues, jazz, comedy, shopping and food.
Pros:
Advertisement
Culturally amazing with museums, art, music and theatre everywhere
Nightlife and skyline = best in the US
A short flight to other major US cities
Easy to get around thanks to a great public transport system
Hot summers
Cons:
Cost of living is quite high
High amounts of violent crime
Boulder, Colorado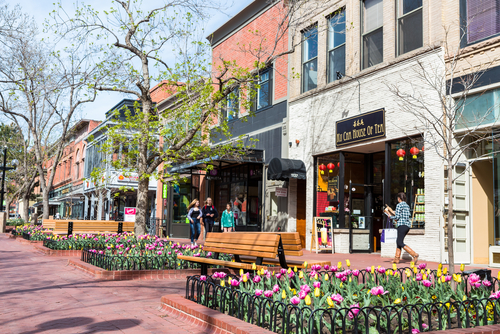 Boulder is one of the fittest cities in the US thanks to its amazing array of outdoor activities. If you love the outdoors, you'll be in paradise here. The fantastic climate, wide open spaces, mountains and parks are awesome, as is the laidback college town atmosphere.
Advertisement
Pros:
Picturesque, unique location, surrounded by mountains
Small US city feel
College town filled with students
Close to ski resorts and hiking trails - perfect for fitness lovers
Access to Rocky Mountain National Park
Cons:
Limited housing which can be expensive
College town filled with students (yep, it can be a con too!)
Not very close to other major US cities other than by plane
New York, New York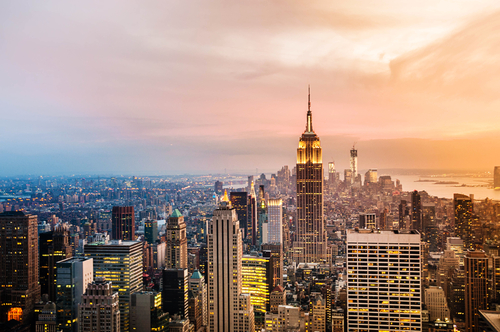 Advertisement
There are few cities in the world like New York. It's just one of those places that you instantly feel amazed in, and no one could blame you for wanting to live there - it's really cool, there's so much to do and it's great craic.
Pros:
City of opportunities - nowhere like it
Bustling city full of people from around the world
Amazing nightlife with something for everyone
Cheap food and drink
Cons:
Accommodation is expensive and hard to find
New York can be quite dangerous
Can feel lonely and too big
Santa Barbara, California
Advertisement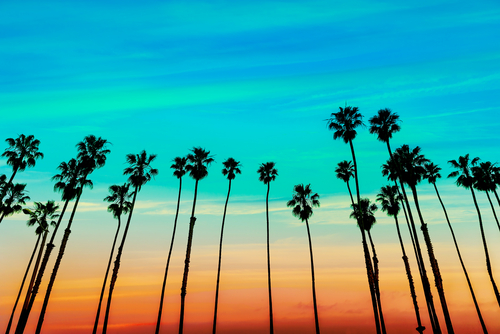 Some people don't realise that the west coast of America has some of the most incredible coastline on earth, and Santa Barbara is smack-bang in the middle of it. Santa Barbara is known for its hippy, surfy culture and its sense of community and good times.
Pros:
Extremely chill lifestyle
World class beaches
Close to other cities like LA, San Francisco, Sacramento and Las Vegas
Beautiful weather and great food
Cons:
Expensive city
Housing issues - mostly due to being too expensive
Big tourist town
Advertisement
San Francisco, California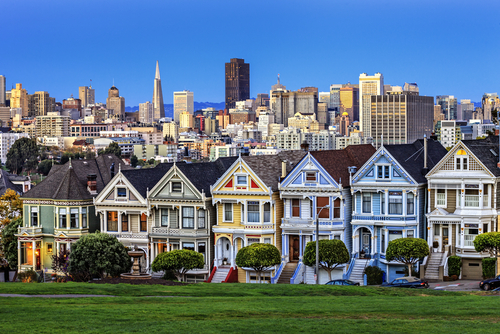 San Fran is the most popular destination for J1-ers and it's pretty easy to see why. With its hills and huge bay, San Francisco is filled with natural beauty, vibrant neighbourhoods, and exciting nightlife. There's more variety than you can poke a stick at.
Pros:
So much to see and do around the city, including a drive to Yosemite National Park
The Golden Gate Bridge, Fisherman's Wharf, Haight and Ashbury, trams, cable cars...the list goes on
Amazing nightlife and entertainment
Young, diverse population with progressive views
Cons:
Advertisement
Huge homeless problem which doesn't seem to be getting better
Limited housing
Weather can be quite cool, even in summer
Yellowstone National Park, Montana
If you're looking for something completely different to what everyone else is doing, Yellowstone NP is where you want to be. Nature and animal lovers would adore this place, thanks to its natural thermal pools, geysers and wildlife. There's really nowhere like it on earth.
Pros:
Surrounded by hundreds of miles of beautiful national park
Get to see elk, bears, moose, wolves and bison
A unique location with limitless outdoor activities
Close knit J1 community with close living quarters, rec areas and events
Advertisement
Cons:
Very rural and far from nearby cities
No nightlife
Extremely hot
Now that we've given you the rundown of some of the main places to go on your J1, you might still be finding it hard to decide. Here's some others things to ask yourself to make your decision easier:
Do I want to live in a big or small city?
What is my ideal weather?
Do I want somewhere with a busy or chill vibe?
What activities do I like doing i.e. am I an outdoors person?
Will I be travelling to other cities or areas or do I want to stay in the same place the whole summer?
What is the nightlife/social scene like?
Fingers crossed you find the best place for your J1!