The top festival of 2017 is making its way to Dublin just in the nick of time. All us Dublinaires are just waiting to splash all of our millions on a festival for the millennials, with jet skis on the Liffey, beach parties on Sandymount Strand, uploading cash onto our leap cards, and staying in 5-star tee-pees in the multistorey car park. Guest appearances from top stars like Samantha Mumba, Mary Byrne, Bertie Ahern, and maybe even Conor McGregor (the next Ja Rule).
This new event was launched on Facebook with guests being told little or no information about the actual event, but isn't that what makes it so exclusive??
Nearly 1.8 thousand people have already clicked attending, with tickets starting at 20k for ''luxury'' accommodation, ''private'' jets, and the ultimate Crumlin Shopping Centre experience. You can always upgrade your ticket for an extra 5k to get your hands on an unlimited usage leap card and into the hottest parties with the hottest celebs down in The Village Inn.
Here a description of what's in store for us come April 28th.
"Fyre festival is back, and this time it'll take place in the Crumlin Shopping Centre. So many top celebrities attending, including Mary Byrne, Red Hurley, Brendan Grace, Bertie Ahern, Samantha Mumba, Samantha Mumba's brother and many many more!"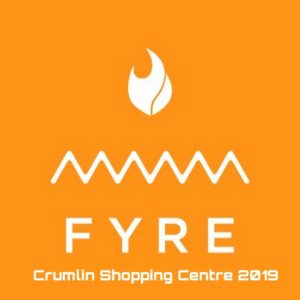 The event popped up on Facebook earlier on today, with many festival goers commenting on the page wondering what the festival might entail.
Here are some comments left on site that may or most likely may not get a reply from the top entrepreneurs of our time.
Advertisement
"Anyone else buy the VIP glamping yurt tickets for the back of the car park? 3 grand AND you get to meet Red Hurley? Steal!"
"Is there going to be bottled water?
Have you made precautionary measures to make sure there is?"
"This is so fitting, I actually got a similar sandwich the last time I was out there."
Advertisement
"I can put up an Insta post in exchange for a few Dunnes vouchers."
"Can I load my spending money onto my Leap card?"
"How much is the VIP package? I'm wealthy and quite gullible and would like someone to relieve me of my money."
Advertisement
"Does the corporate package include chicken nuggetts ?"
In all seriousness though, this is a parody page made by someone who is absolutely hilarious. The event is set to take place the weekend of the 28th of April and I pray to god it actually goes ahead and someone sets up a Bahamas style mini beach in the middle of Crumlin Shopping Centre.
You can view and click attending here.
Also Read: