There's a new male contraceptive in the market that promises to feel like "real sex" while protecting pleasure. Presumably, that means protecting the wearer against contracting STIs and getting people pregnant, right?
Jiftip is a new form of contraception that works as a type of glue to stick the tip of the penis together. The product's website  boasts that Jiftip is flavour-free, can be used when you are soft or hard and that you can feel everything that's happening. It even claims to allow "real sex without side effects".
The company are marketing the product as an alternative to the withdrawal or pull-out technique, claiming that the little unguent tip traps all of your man-porridge until a more convenient time to let loose. It also gets rid of the problem of the condom not fitting the wearer properly.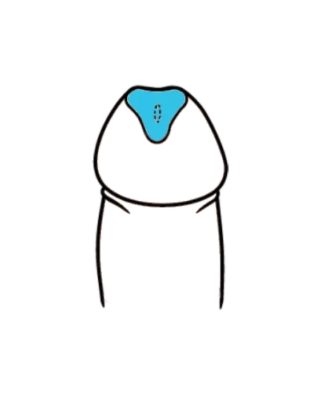 What's the catch?
Jiftip sounds like the contraceptive that men and women alike have been waiting decades for. Don't get your hopes up - it's not. When you read further down their website, you'll find this disclaimer:
This product is for novelty or entertainment purposes only. THOU SHALT NOT USE IT FOR PREGNANCY OR STI PURPOSES.
Advertisement
"Real sex without side effects" bar the obvious side effects of sex. Which side effects are they talking about in the first place? The side effect of having a condom on your penis?
So, Jiftip isn't an actual contraceptive but it still may be a handy way to save yourself cleaning up after doing the deed. A review on the site said that the device "could go 12 rounds with Mike Tyson and still wouldn't fall off", but that removal of the Jiftip was mildly painful.
The Jiftip is available for purchase on their website for $6 (€5.05). It seems as if we'll be waiting another while for something to leave condoms in the dust in terms of protection. At least we've learned a valuable lesson: if it seems too good to be true, it probably is.
Via: The Mirror UK