The mega-retailer have finally taken years of complaining from tired customers, (every man ever) and have added a seating area in their Blanchardstown store.
There has been a constant battle amongst shoppers and spouses over the years, with a huge want for somewhere to rest their weary bones. We can finally confirm that Penneys have been listening.
Irish blogger Lorna Campbell from Penneys and Pieces of Me, got in touch with us on Facebook to show us the unbelievable discovery she made in the Penneys in Blanchardstown: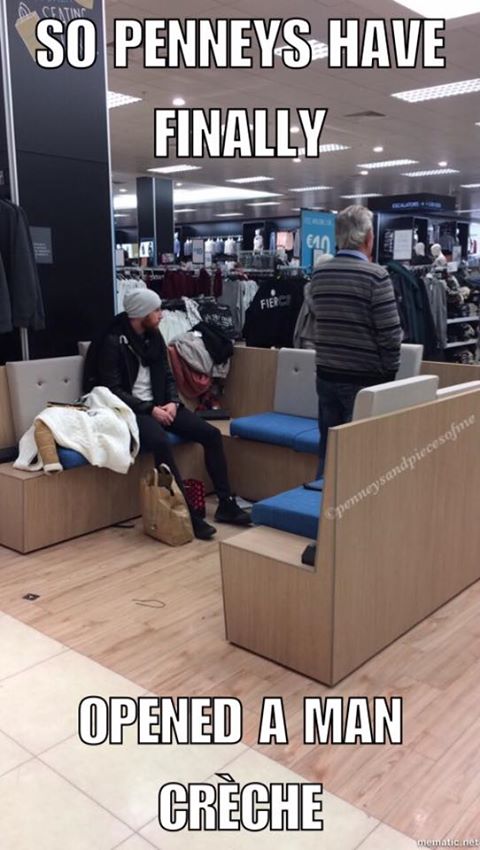 Advertisement
Shoppers from elsewhere – fear not, as Penneys have confirmed to TheDailyEdge they have 'man crèches' like the one in Blanch in five other stores across the country. This includes Blanchardstown, Mullingar, Newbridge, O'Connell Street and Swords. They have also confirmed a sixth seating area will be added to the new store opening in Liffey Valley next month.
You know what this means, lads? Even more time spent in shopping in Penneys.
Also Read: 21 Bangin' Bargains You Can Pick Up In Penneys RIGHT NOW For Less Than A Tenner
We're also on Snapchat add us @collegetimesct