There has been much indignation from the student body of Trinity College after the university announced on Sunday evening that it was planning to introduce a flat fee of €450 for repeating an exam.
In response to the news, the Students' Union organised several emergencies meetings to voice the opposition to the announcement. Given that this is the brave new world of the 21st century, the array of options available to protesters has significantly broadened beyond that  of yesteryear. Keen dissenters are no longer simply restricted to the more classical forms of protest e.g. marching in large groups with pithy banners/ plaintively shaking your fist in indignant fury toward the heavens. Now, Trinity students have decided to hurt the university where it really hurts - its online review scores.
Hundreds of students have, over the last day or so taken to leaving 1-star reviews on the college's Facebook page, in a concerted attempt to lower its average review. In a screenshot of the review score on the college's Facebook page, posted by The University Times, it shows the average star rating for the college having plummeted to 1.7.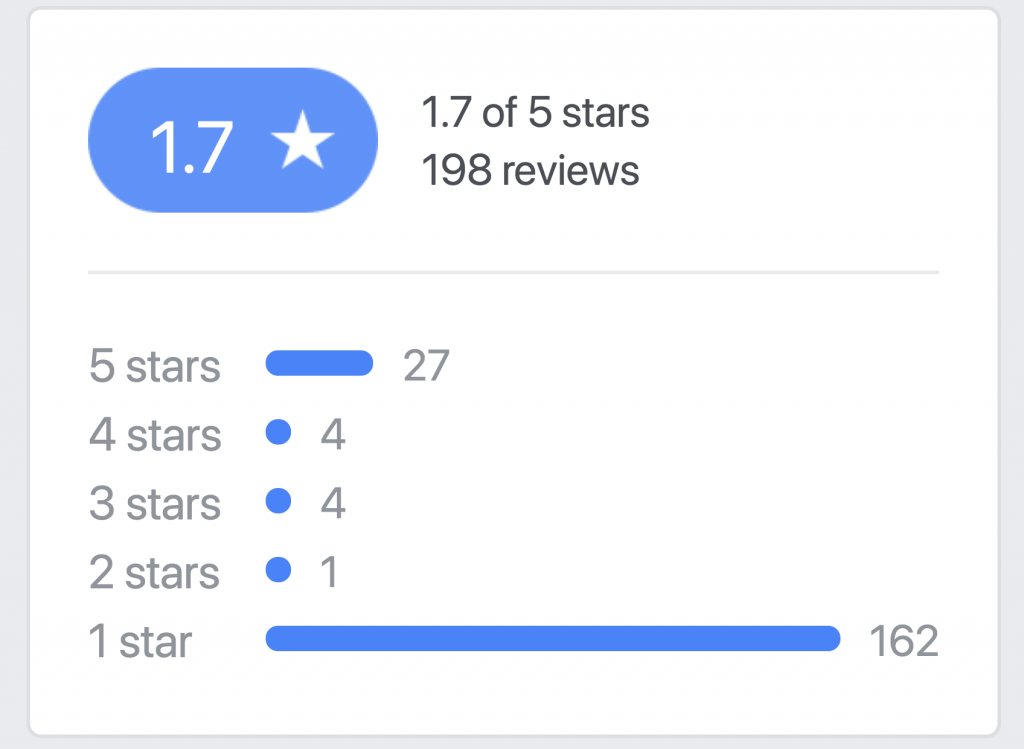 "In the grand scheme of things what impact will this act of selective trolling have on the college as a whole?" Why, almost certainly none. But, given how concerned Trinity are with their overall international reputation and public image, they are incredibly petty and this will cause the College Board no end of annoyance, which is delightful. There is, in some dark recess of the college at the moment, a coven of elders of the College Board frantically pummeling their fists against the gilded arm-rests of their thrones while a haggard underling desperately tries to explain to them what has happened; why the students are angry at the introduction of repeat fees; and just what Facebook is.
Advertisement
As of writing, it seems that they have indeed been so perturbed by this that they've taken the decision to hide their star-rating from their Facebook page, and it seems, from Google as well.
Hopefully, this is just the beginning in a long and inspiring battle of internet shithousery from students that eventually forces the college to revise their utterly baffling decision to impose such unreasonably heft fees for repeating exams.
H/T: University Times