Trivago has revealed the most popular summer destinations in Ireland for tourists and for Irish people to visit in 2017. According to the site's research, it's our neighbours the Brits, who will be the largest group to visit the Emerald Isle and they'll actually top the number of Irish people travelling within Ireland itself.
Followed by the Brits the most popular group of tourists are from Germany, America, Canada, the Netherlands, Finland, Italy, France, Spain and Austria.
So let's get down to the figures, shall we? No surprise but Dublin comes out on top for both domestic and international visitors, Galway comes second in popularity followed by Cork and Killarney.
When it comes to native Irish people, however, there are a few differences in where we like to visit on the Emerald Isle. Dublin is, of course, the number one most visited destination but Killarney, Co.Kerry is second followed by Galway and Cork.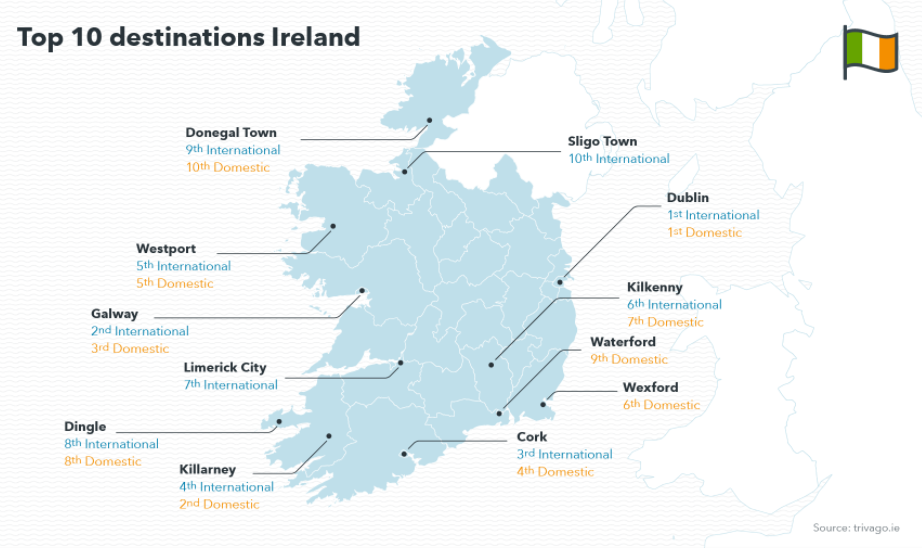 Advertisement
So there you have it, folks, it looks like both Irish natives and international travellers like much of the same destinations when exploring Ireland. Although there a few differences like Waterford and Wexford for Irish people and Limerick and Sligo for international travellers, it looks like we all love to visit the same places.
So if you're staying in Ireland this summer, at least you'll know which tourist hot spots to avoid.
Add us on Snapchat – @collegetimesct