If you're planning on going inter-railing this summer or just want to go on a fun weekend away, a party hostel is definitely the way to go. They're a great place to meet fellow travellers, have an unreal time and get an insider's guide to the city. Party hostels aren't for the faint-hearted though, and if you need lots of sleep you should steer clear. But if you're up for some craic and want to make the most out of your holiday, we've got you sorted with the best party hostels in Europe.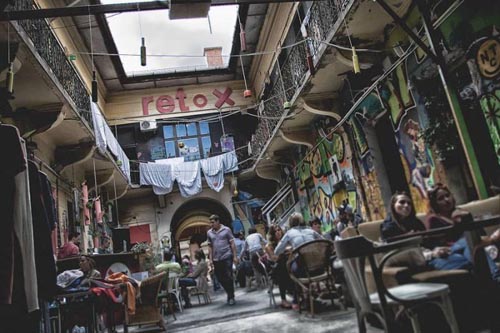 Source: Hostelworld / Retox Party Hostel
In their own words:
Retox Party Hostel - the name says it all. This is not a place where people come to cleanse, rejuvenate or detox. It's a place where people come to drink, get wild and RETOX. It is a close family of drinkers who like to drink at the bar during the day and head out to party at night. If you want to get a good night's sleep and achieve a lot during the day, this is not the hostel for you, but if you want to see what Budapest's nightlife has to offer, not be judged and maybe squeeze some sightseeing in between, you have found the right place. We know how hangovers feel so we don't have check out times or kick you out during the day for cleaning. 
Promising review:
Advertisement
Retox is by far the best party hostel in Budapest. All the staff are amazing and make you feel at home. 10/10 will be back to Budapest and staying here again. Cheers for a absolute pissa legends
Proof: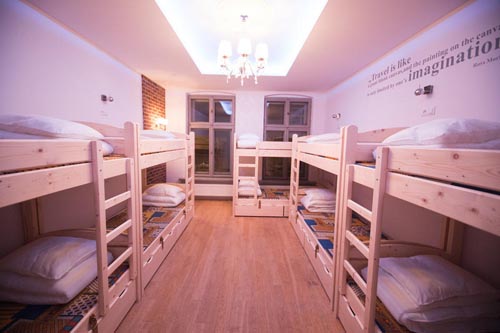 Source: Hostelworld / Greg & Tom Beer House
In their own words:
Advertisement
Our multinational and multilingual experienced staff will give you a warm welcome to Krakow's nightlife showing you its highlights during hostel events such as: Pub crawls, Polish Vodka Nights, Mad Dog Shots nights, Beer and Vodka Festivals, Sangria Fiestas, Cocktail Nights, Champaign Shower, Kamikaze Night, Communist Nights and many more!
Don't forget that Beer House has also amazing PUB and RESTAURANT where you can eat delicious food, drink amazing cocktails prepared by crazy bartenders ! Best way to meet locals from Krakow and Party together as Polish people do!
Promising review:
FILIP IS A LEGEND! I have never met a cooler hostel staff member ever. By far the coolest pub crawl leader. You'll never have a dull moment with this guy! And this hostel, I'm lost for words. It is AMAZING! My favorite hostel in my favorite city in Europe! So much for your money.
Proof:
Advertisement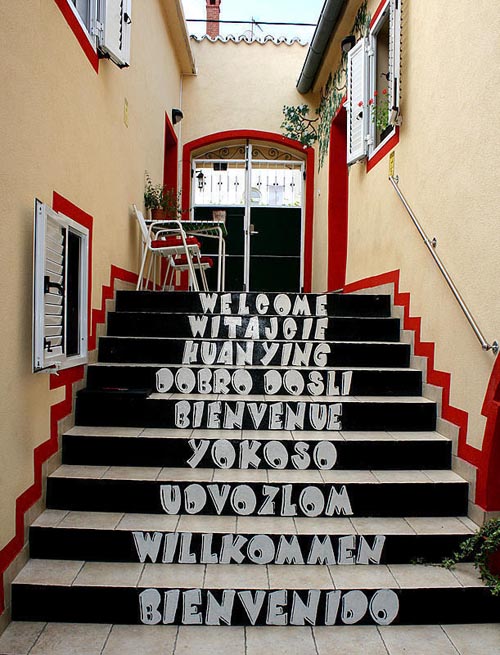 Source: Hostelworld / The Drunken Monkey Hostel
In their own words: 
During our season in Dalmatia, especially festival time, most Croatian hostels usually have a young vibrant crowd, who produce fun and noise for which we try to maintain the best we can. Our reviews tell you we are normally pretty good at this. But you must be of the understanding, that this is part of Drunken Monkey Hostel life in and around our operating months.
Advertisement
Promising review:
Great hostel for groups who want to party! Don't be put off by the location, its only a 15min drunk walk home at the end of the night! Staff are super helpful and the hostel offers heaps of cool activities and access to bikes, a rooftop beer garden and good events/theme nights!
Proof: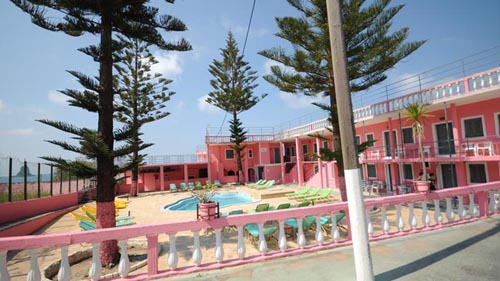 Source: Hostelworld / The Pink Palace Hotel and Hostel
Advertisement
In their own words:
The Pink Palace has been a favourite destination for Greek Island hopping backpackers as a popular meeting point for many years. It is our friendly and helpful staff, low prices, long happy hours, beach front rooms with spectacular sea views, mild weather even during winter months and the international atmosphere that makes The Pink Palace an all year round delightful destination in Europe for students, backpackers and holiday makers of all ages and nationalities.
Promising review:
The Pink Palace was one of the best hostels I visited this summer through Europe. The staff were friendly but also fun. I came here after the Sziget Festival and managed to continue through each night at this hostel with organized themed parties. The breakfast was the best thing in the world....
Proof:
Advertisement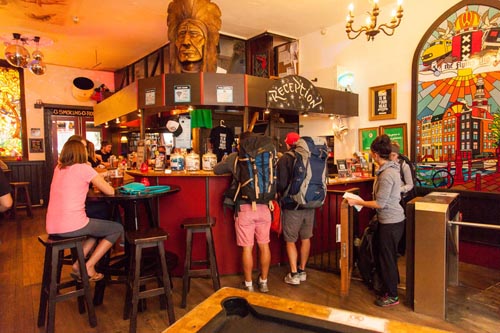 Source: Hostelworld / Flying Pig Downtown
In their own words:
Do you want to hang out in one of the most famous hostel bars, including an indoor smoking area with pillow stage? The Flying Pig Downtown is the place to be, located right next to Central Station.
Advertisement
Promising review:
simply I love the smoking area
Proof:
Advertisement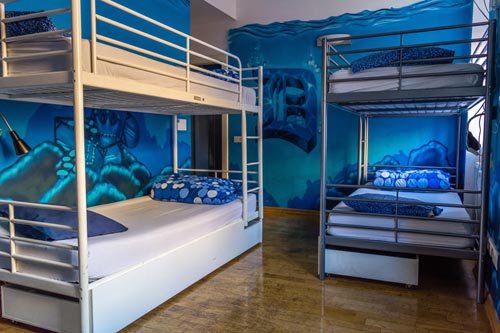 Source: Hostelworld / The MadHouse Prague
In their own words:
What makes us different to other hostels? At The MadHouse, we work hard to create an inclusive social environment that gives backpackers a sense of home and family. Our bright and sunny kitchen provides the perfect setting for meeting fellow travelers over afternoon beer-pong sessions or hostel family dinners. Daily activities led by our staff include anything from trips to the beer gardens, to ice hockey games, to mad nights out.
Promising review:
I had the best time at this hostel! Not only the staff was amaaaazing, I met some incredible people there! Every night they organized a family dinner and the food was incredible! Always an activity after, such as a pub crawl, drunk bowling, among others! Bathrooms were always very clean, beds were so comfy, wifi was fast and staff was so helpful with everything! I will definitely always be staying at this hostel whenever I visit Prague again! THANK YOU SO MUCHHHH FOR THE BEST TIME!
Advertisement
Proof: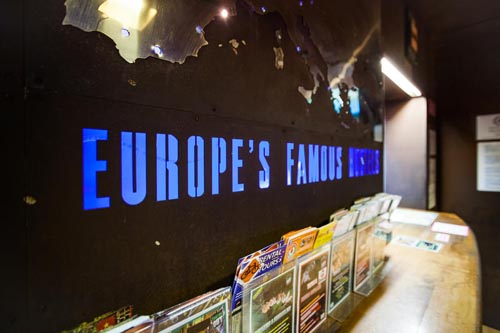 Source: Hostelworld / Kabul Party Hostel Barcelona
Advertisement
In their own words:
Be part of Barcelona's history! Kabul Party Hostel is considered one of the best party hostels in Europe, famous for its atmosphere and parties as well as being in the best location in the city. It is Barcelona's very first hostel and is still standing strong. If you're just looking for a place to rest in Barcelona, this is not the right place for you! If you want to have a great time, meet great people you will stay in touch with for life and enjoy Barcelona to its fullest, come live and experience Barcelona's history, vibe, restaurants and clubs.
Promising review:
So sad I had to leave, would stay there forever! Amazing place, so much fun! Big thanks to the wonderful staff, all the reception guys and at the bar, they helped me so much, made my stay special. Free breakfast and dinner were such a big plus, beer and sangria for 1euro, you really can't ask for more!
Proof:
Advertisement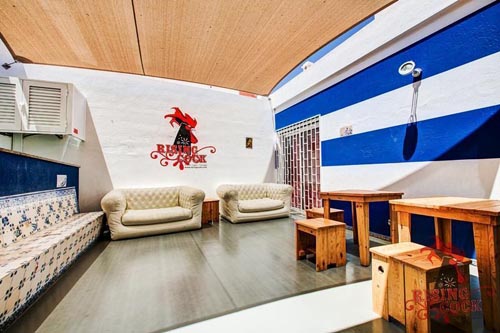 Source: Hostelworld / Rising Cock Party Hostel
In their own words:
Our family offers you an intimate atmosphere and spacious layout; it's more like staying at your best friend's beach house. When you're not sunbathing on one of the luxurious Lagos beaches or recovering from an unforgettable night out, you can chill on our outdoor terrace, relax on the comfy couches in our new lounge or enjoy free Wi-Fi access in the relief of your room.
Advertisement
Promising review:
Genuinely the best hostel I have ever stayed in! Amazing staff, amazing beaches and even in October amazing nightlife. Bar crawls were always awesome and met some of the best people there on my trip! Will 100% be staying again!!
Proof:
Advertisement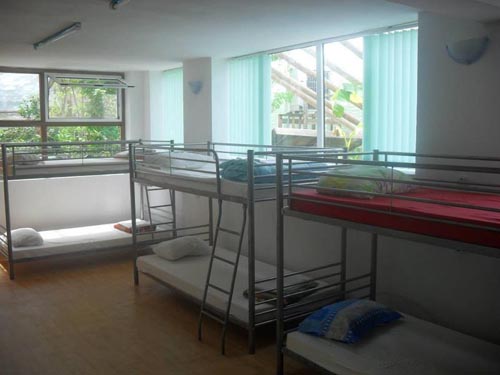 Source: Hostelworld / X Hostel Varna
In their own words:
Bulgaria's Party Hostel!!!
Come for new friends, fun, parties and lifelong memories. Hang out in our unique tropical garden and outdoor areas with a cold drink.... We are the closest hostel to the hot springs and Golden Sands: where all the real partying is! Foam parties in a club with a pool, beach parties, playboy parties! 400 person club crawls!
Promising review:
Best hostel in which you will ever be! Just pack your things and go, you can thank me later! ;)
Proof: