St. Patricks day is one of the most celebrated events in Ireland, and what better way to mark the occasion by making the best homemade Irish cocktails - Lockdown edition
If you want to injure the taste of 'The luck of the Irish' then this is the article for you.
Here are some of the best Irish cocktails:
1. The Rusty Nail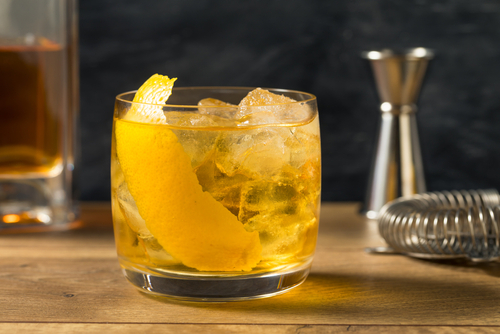 Described as a pleasantly hardened rusty nail alternation, this cocktail is guaranteed to take you right through to dawn.
Ingredients:   
Advertisement
35.5ml Irish Whiskey
15ml Irish Mist Liqueur
1 Orange Peel
Instructions:
Pour mixture over ice in a old fashioned glass and add your orange peel to top it off, now sit back relax and enjoy the experience.
2. Irish Morning Fizz
Advertisement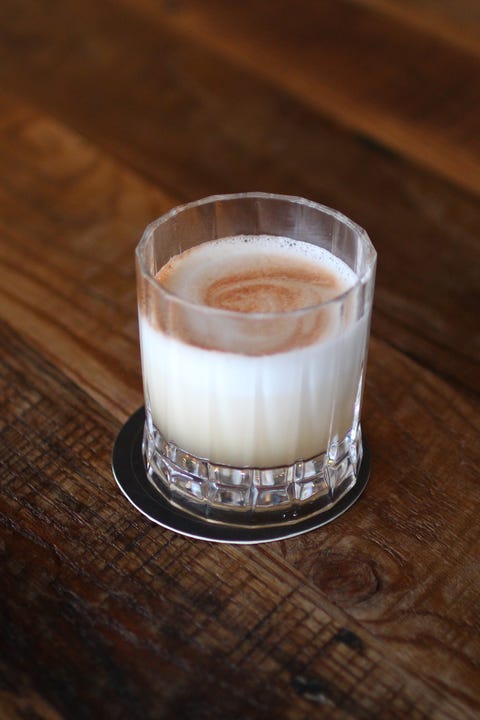 If you are in need of a morning glory, then this is the drink for you.
Described as a fresh and fizzy sensation that will have you ready for the day.
Ingredients:
60ml Tullamore Dew Irish Whiskey
20ml Molasses
Advertisement
20ml Egg White
15ml Fresh Lemon Juice
1 Dash Orange Bitters
Instructions:
Give the mixture a shake with ice, followed by a dry shake (no ice) and serve by straining the liquid into a ready chilled glass.
3. Irish Coffee
Advertisement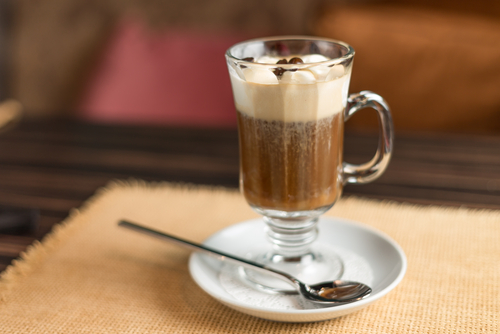 It is known to be one of the most popular and original Irish drinks to make at home.
If you are feeling a bit cold or under the weather, then Irish Coffee is your solution.
Ingredients:
1-2 Table Spoons Brown Sugar
2 Table Spoons Coffee
Advertisement
35.5ml Jameson
1 Scoop of Fresh Cream
Instructions:
Place sugar into a warm Irish Coffee glass or mug. Then add your coffee grains with boiling water. Stir mixture together and add in your shot of Jameson. Finally top it off with a scoop of whipped cream and enjoy.
4. Irish Old Fashioned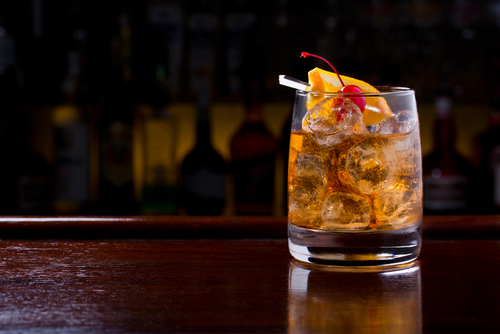 Advertisement
Described as a sweet but powerful drink, you won't know what hit you.
After a few of these insane cocktails, you will have no problem dancing the night away.
Ingredients:
8ml Honey Syrup (add drop water)
2 Dashes Angostura Bitters
60ml Redbreast Irish Whiskey
Advertisement
Garnish: Orange Peel and Cherry
Instructions:
Mix all ingredients in a shaker with ice. Strain slowly into a chilled old fashioned glass and finish with an orange peel and cherry on top.
5. Irish Gold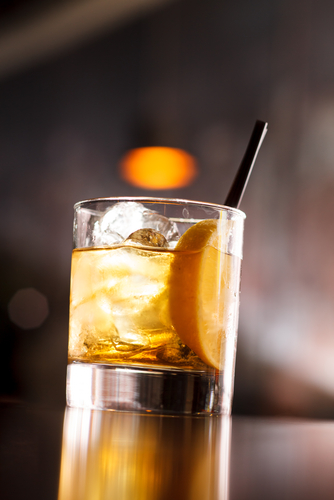 This is a must try cocktail that will blow your taste buds away.
Advertisement
Don't be fooled by this exotic mixture as the strong whiskey lies beneath the flavour.
Ingredients:
45ml Jameson
15ml Peach Schnapps
Splash Orange Juice
120ml Ginger Ale (or enough to fill glass)
Advertisement
Garnish: slice lime
Instructions:
Mix the Whiskey, Peach Schnapps and orange juice together in a slim line glass filled with ice. follow with ginger ale and finish with a slice of lime as a garnish.