We are now only two weeks away from finding out who America's Next Drag Superstar is. Brooke Lynn, Yvie, Akeria, and Silky are the final four in contention to take over from Aquaria. Before the finale, we have the reunion episode. Generally a spicy affair, there is sure to be some big talking points.
Silky vs Soju
The makeover episode had quite the fallout. Brooke Lynn paired the queens and gave Soju to Silky. Silky went on to spend all of her confessionals talking about how she had gotten a raw deal. At a viewing party, where Soju was part of the panel. Soju, after a couple of drinks, saw Silky ripping into her in the confessionals and took it badly. Through drunk tears, Soju announced that she would be bringing up Silky's comments about her drag at the reunion. Later, there was the racism incident. Silky made a racist comment towards Plastique Tiara, and was called for it on Twitter by Soju and other members of the drag community.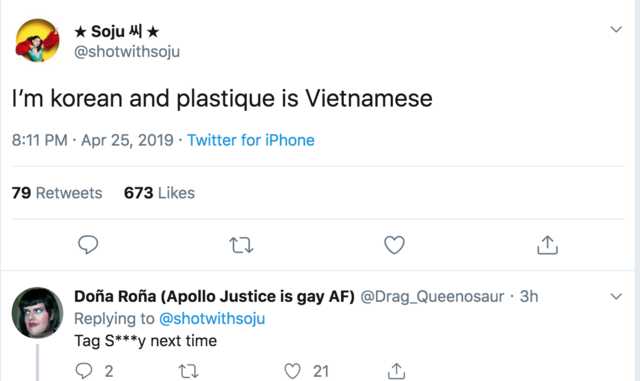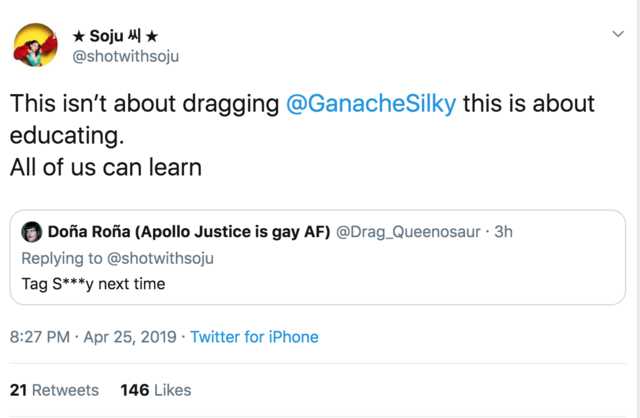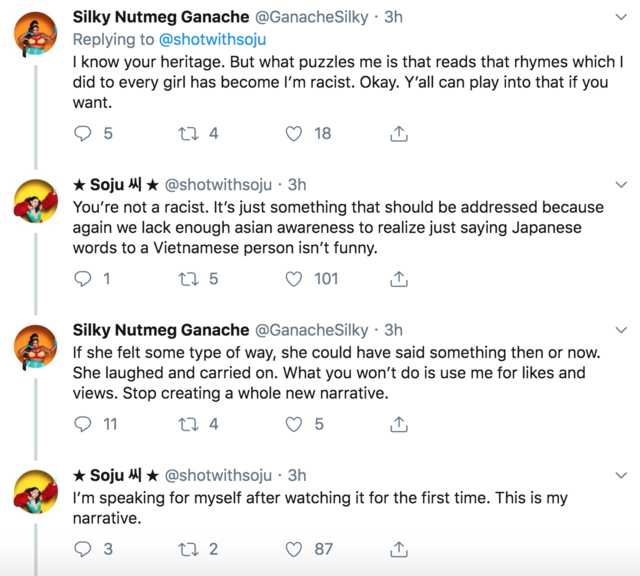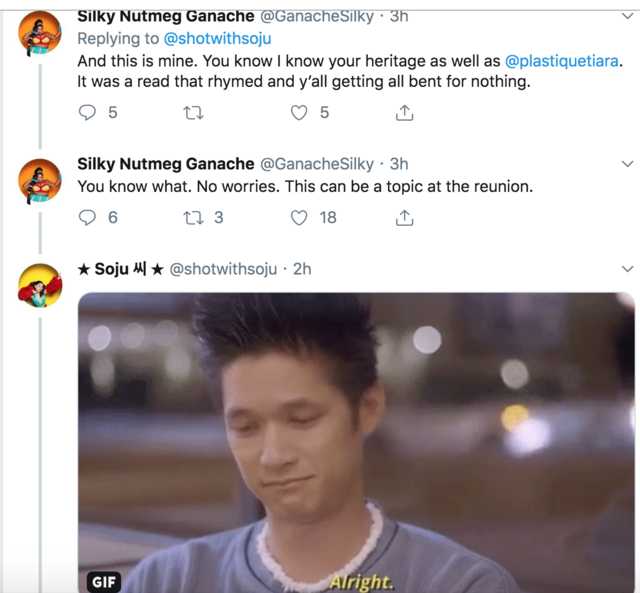 Advertisement
As you can see, Silky is not exactly backing down. Ariel Versace also had a pop at her on Twitter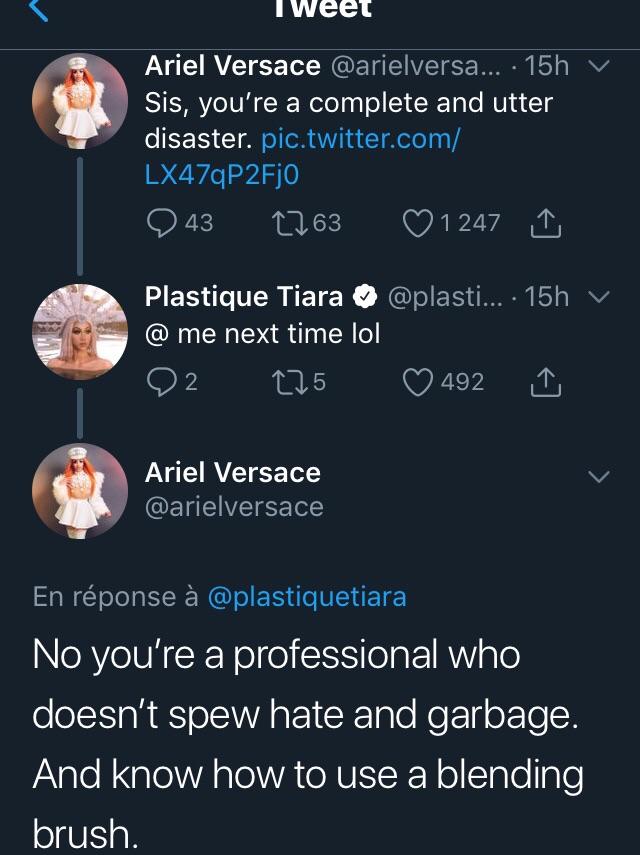 Ariel Versace's Wigs
This is just Ariel trying to remain relevant. Here's a deleted tweet from her, a whole month before the drama resurfaced last week.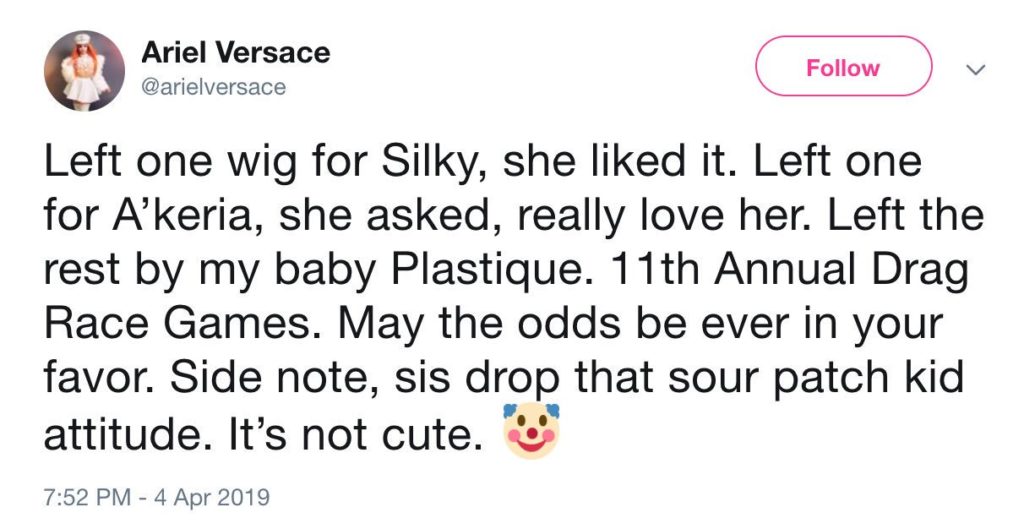 When she was on the show for the makeover episode however, Ariel's story was different.
Advertisement
Girl I just left it by accident. In the midst of things when I was eliminated, I was super emotional, and I literally forgot an entire rack of my wigs, my wigs are like my babies, and when I got back home I realised "oh my god I left a bunch of wigs
It all amounts to a lack of communication, or Ariel changing her story.
All will soon be Ruvealed ?

— Plastique Tiara (@plastiquetiara) April 5, 2019
All in all, tepid enough drama, but should still be entertaining.
A double crowning?
Earlier this year we had a double crowing on Drag Race for the first time ever. Trinity the Tuck, and Monet X Change took home the sceptre and crown, on All-Stars 4. So, could that happen for this season's Miss Congeniality? Nina West and Shuga Cain were both beloved by all the queens. Neither got involved in any drama, and were a shining light of positivity. Many fans have called for them both to be given the title, and given All Stars 4, there is a precedent.
This may not have been a vintage season but it has had its moments. With a bit of luck, we will get some drama and the level of Valentina getting "Fan Favourite" instead of Miss Congeniality. The reunion will be released on Netflix around 8am next Friday the 24th of May.