I remember being nineteen and drinking my weight in Tesco's finest five-quid bottle of white wine, throw in a vodka or two and a couple of rounds of shots for good measure and I'd still be able to run a marathon the next day if I had to. Oh, how I should have enjoyed those carefree mornings-after, when I could still fit into my favourite hot pants and crop top and stuff my face with Dominos without gaining even a mini roll of flab. By the time 22 rolls around, hangovers are a very different story...
1. When You First Wake Up
19:
You prise open your mascara-clumped eyes. Your mouth tastes like something's died in it. Your phone goes off and you're thinking oh fuck, who did I end up shifting last night? And wait, where am I? And where the f*ck is my phone?
TWENTYSOMETHING:
Advertisement
You open your bloodshot eyes a crack and, upon seeing sunlight, your head begins to thump horrendously. You try to reach for the bin but end up puking on the floor next to your bed. For feck sake, you spent fifty quid on that rug. Where is the Panadol?... I am in desperate need of painkillers..

2. The Poison Responsible For You're Hangover
 19:
Hmm, you had a few Bacardi breezers, then a couple of cans of Carlsberg you stole off Dave and then, like a naggin and a half of vodka. And none of it was even mine, nice one.
Advertisement
TWENTYSOMETHING:
You literally had three glasses of wine. Jesus wouldn't be drinking any wine that's under a tenner, do I want to kill myself like?!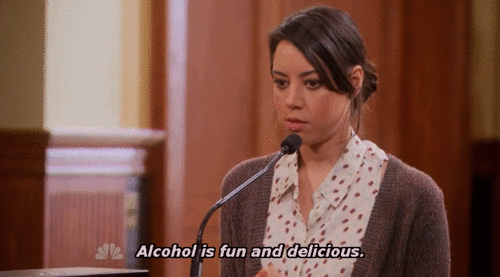 3. When You Eventually Get Out Of Bed
19:
Advertisement
You spot your red thong tangled on the floor. Wait ew that's not yours. Ok lucozade, you need lucozade. Or a fry. Maybe A McDonald's breakfast. OMG, yum - I'll Whatsapp the girls and see if they wanna grab one and then skip every class we have today. First though - shower to scrub away your sins.
TWENTYSOMETHING:
Your stupid 23-year-old heads bangs at every step as you crawl to the kitchen. You contemplate food but throw up again at the thought of it. You contemplate a shower but think feck it, I'll just use perfume to cover the smell of sick. Looking in the mirror, you see your make up has fallen into the lines in your face and you cry at how mean alcohol is for ageing your beautiful skin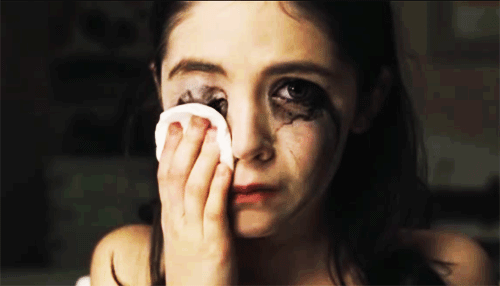 Advertisement
4. Breakfast
 19:
Full fry up with all the trimmings. That's sorted you right out.
TWENTYSOMETHING:
When you finally get your head outta the toilet you can just about manage a black coffee and you cry some more.
Advertisement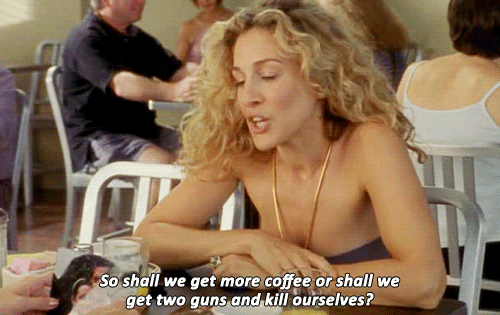 5. Leaving The Apartment/House
19:
Short-shorts to show off the legs you shaved and fake-tanned last night, oh and a pair of sunglasses is all you need.
TWENTYSOMETHING:
Advertisement
If you actually make it out in public, fair play. It'll be an old tracksuit all the way. Hood up. And if anyone so much as nods your way, they'll get a shove.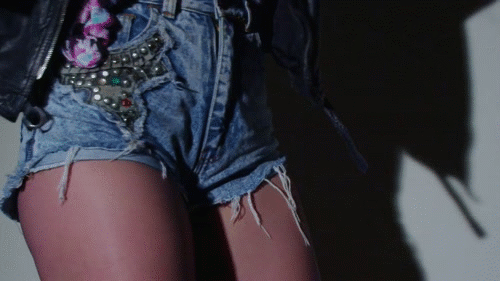 6. By Lunch
 19:
Advertisement
You dozed through your First World War lecture, only to be woken up by a Facebook message from Dave saying 'Pints in the student bar?' You probably shouldn't...But hair of the dog, right?
TWENTYSOMETHING:
You are a literally zombie. Seriously, you've told the four people you've spoken to today that you've 'genuinely never been this wrecked before. Like, I cannot run on three hours of sleep anymore,' and that was just the takeaway delivery people because you haven't moved your lazy arse off your couch
Advertisement
7. End Of The College/Work Day
 19:
You ended up skipping pints because you're just too broke and should really do some reading for that tutorial tomorrow morning...you're laughing to yourself as you even say that.
TWENTYSOMETHING:
Advertisement
You alternate between sleeping, vomiting and promising yourself that you'll never ever let a SIP of alcohol pass your lips again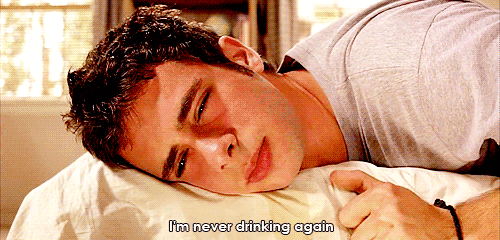 8. 10PM
19:
'I'm DYING to get locked,' you say at pre-drinks in your packed apartment that you organised an hour before.
Advertisement
TWENTYSOMETHING:
Zzzzzzzzzzzzzzzzzz
9. Midnight
19:
Advertisement
In the club: it's dark, it's noisy, it's time for shots! shots! shots! Oh alcohol, how I love you.
TWENTYSOMETHING:
Zzzzzzzzzzzzz......*dreams of wine...oh alcohol, I still love you*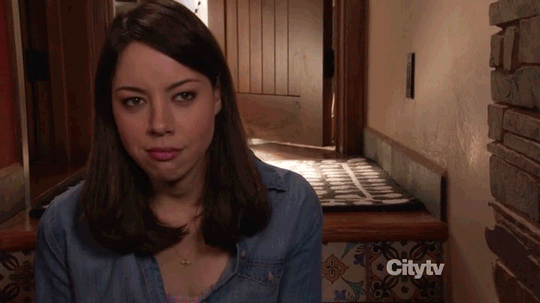 Hangover Olympics: 20s Vs. 30s
Credit: BuzzfeedVideo.