If you're in the market to buy a moderate sized home in Bandon this could be the home for you...if you don't mind the neightbour's back garden shrine.
A three-bedroom semi-detached house in the County Cork town has been listed on Daft.ie, on sale for just €144,000. The pictures on the ad show the property is in need of renovation work but is otherwise in good nick. It all looks quite promising ...
... until you see the neighbour's massive back garden shrine.
Advertisement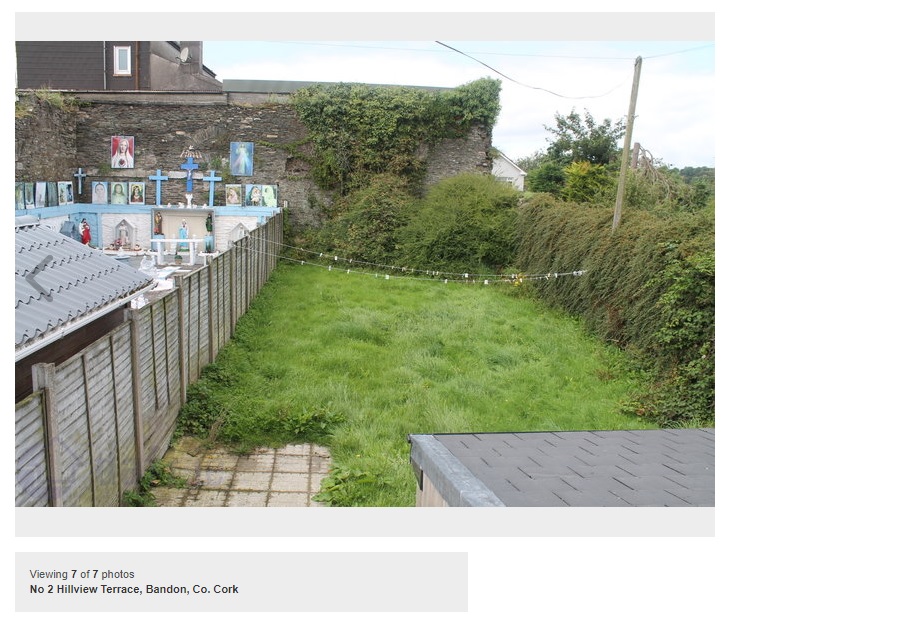 How would you feel waking up to that view every morning?