Mufasa's death was a game changer
It's rare that a movie comes into our lives and leaves an emotional scar so deep, it might never be healed.
It's been 23 years since The Lion King was released - more to the point it's been 23 years since we watched the fatal moment Scar pushed Mufasa into the midst stampede - and if we're being honest, it's something we've never really gotten over.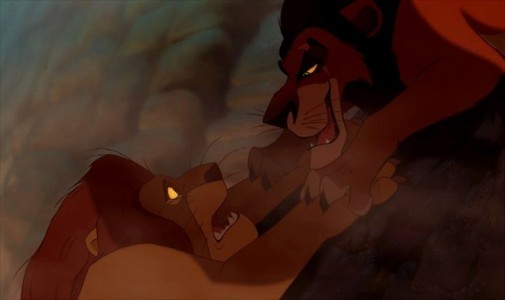 There's no doubt, we'll have to deal with our issues again when we have to watch Mufasa's death all over again in the re-release. However, if  the movie was made for the first time in 2017, it may not have caused us so much emotional turbulence.
Co-director Rob Minkoff has been chatting to Collider and he mentioned a conversation he had with the director of  the live remake, Jon Favreau.
Explaining that Mufasa's death was very much an experiment, he recalls:
Advertisement
If we made this movie for the first time today, the studio never would have let us kill Mufasa the way we did. Because it's not in the first reel.
It's not the first time a parent has died in an animation - like Bambi's mother. You can watch the scene below.
However, there is a general rule of thumb when it comes to killing off a parent in an animation which Rob goes on to explain:
So in a movie like Finding Nemo, mom gets killed, but it happens in the first scene, and then it becomes kind of a prologue, but we don't have any emotional attachment. To actually kill as important a character as Mufasa is, in the middle of the movie, I mean literally in the third reel, is not typical. It's just not what you do. and it was kind of an original story, and nobody knew what the rules were. So we said, 'Well, I guess we'll try.
Advertisement
Considering that The Lion King went on to become one of the highest-grossing animated films of all times, bagged itself two Oscars AND has since launched a Broadway show, it's fair to say that their risky move paid off.
The remake won't be in cinemas until July 19, 2019 so we still have a bit of time to prepare for all the emotions it will bring.
If you feel like traumatising yourself all over again, you can re-watch the devastating scene below.