Yes, Jeff Goldblum, the man who saved the world from treacherous dinosaurs and alien will be appearing on The Graham Norton Show tonight.
Graham never fails to make us laugh and after the week we've had with Ophelia and now with storm Brian on the way we need as many laughs as we can get.
Graham announced tonight's lineup in a short clip shared on Twitter. Norton revealed that Hillary Clinton, Jeff Goldblum, Gerard Butler, Jack Whitehall and Gregory Porter would be appearing on the red couch:
Friday. 10.35pm. Do. Not. Miss. It. @HillaryClinton, @jeffreygoldbIum, @GerardButler, @jackwhitehall & @GregoryPorter #TheGNShow @BBCOne pic.twitter.com/bGEgZZaxbM

— Graham Norton Show (@TheGNShow) October 18, 2017
The person who is set to have everyone talking is ex-Presidential hopeful Hillary Clinton who'll be promoting her new book and discussing life after the election:
Guess who's on the Graham Norton Show tonight? @HillaryClinton #TheGNShow pic.twitter.com/tREpbaFUfT

— Hillary In Pictures (@HillaryPix) October 20, 2017
Advertisement
Jeff, the star of Jurassic World and cult classic Fly,  will be discussing his new movie Thor: Ragnok, the Hollywood heartthrob Gerard Butler will be chatting about his role in Geostorm, and comedian Jack Whitehall is back on the couch once again. Critically acclaimed jazz singer Gregory Porter will be tonight's musical guest.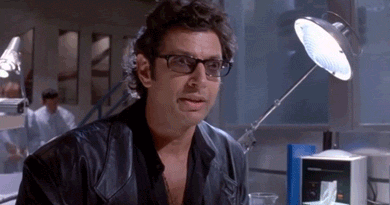 To watch Graham & Co sharing the banter tune into BBC One at 10.35 pm and to find out who's going to be on The Late Late Show click below.