As a student, sometimes drinking gets priority to eating.
However, it's still important to eat a decent diet during college so with that in mind, we've created some dinner recipes. We've thrown together these three recipes that are easy to make, cheap and most importantly delicious. So even if you've got a fiver you can have your belly full.
Using only a few ingredients, these recipes won't break the bank. Check them out.
1. Butternut squash soup
Ingredients:
1/2 tbsp butter
1 dollop of olive oil
1 onion, chopped
1 carrot, choppe
1 butternut squash, peeled, seeded, and chopped
900ml chicken broth
dash each cinnamon, salt and pepper
sour cream as garnish
Method:
Advertisement
Heat the oil and butter, then sauté the onion and carrot for about 5 minutes, until softened. Add the squash, chicken broth, and spices and simmer until the squash is soft. For large chunks around 30 mins.
Puree the soup with a hand blender.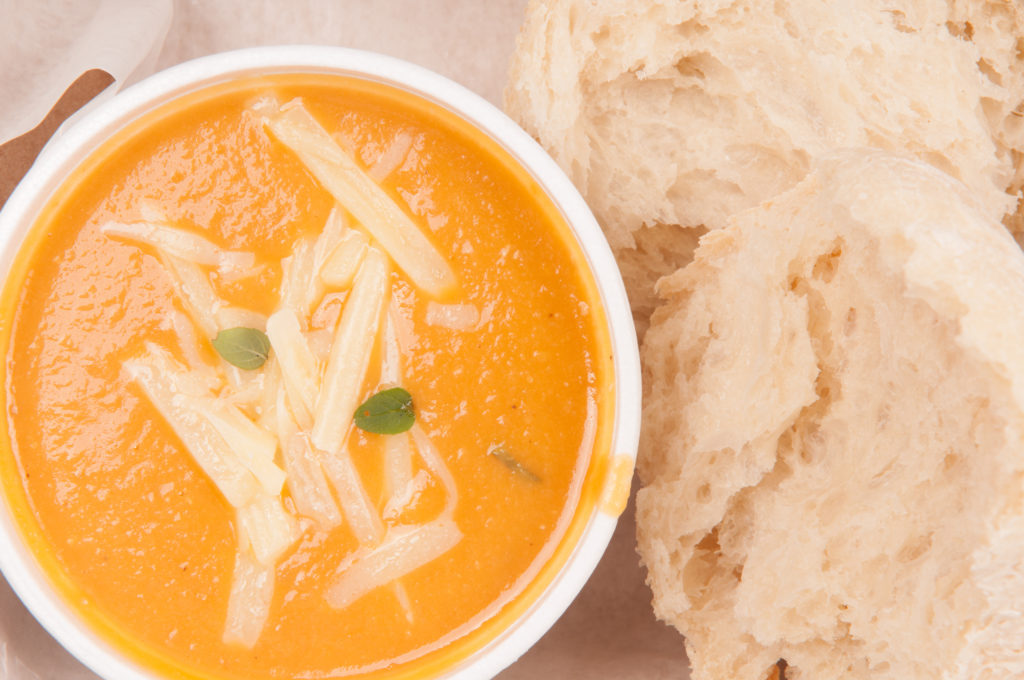 2. Pasta Carbonara
Ingredients:
pinch of salt
serving of whatever pasta you have
4 rashers, diced
1/2 an onion
1 large egg
3 scallions, trimmed and chopped
1/2 teaspoon black pepper
half block of grated Parmesan cheese
Advertisement
Method:
Bring a large pot of salted water to boil. Cook the rashers over medium heat in a skillet large enough to hold all your pasta once it's cooked. Cook, stirring, about 5 minutes.
Cook your pasta to the instructions on the back of the packet.
Add the onion to the rashers. Cook the onion and rashers for 5 minutes, keeping them in separate halves of the pan, stirring. After the 5 minutes, stir them altogether.
Add 450ml of the pasta water to the onion and rashers. Bring to a boil and keep at a boil, stirring now and then. Cook this down to about half.
In a small bowl, beat the egg slightly then add a dash of the hot pasta water and stir into the egg. When the sauce has reduced by half and the spaghetti is cooked al dente, scoop the pasta up with tongs, let it drain a little and then put it into the skillet with the rashers and onion. Stir in the scallions , pepper and salt to taste.
Advertisement
Toss the pasta until the scallions are wilted. Turn off the heat. Quickly mix in the egg, stirring until the spaghetti is coated and creamy. Mix in the cheese and serve.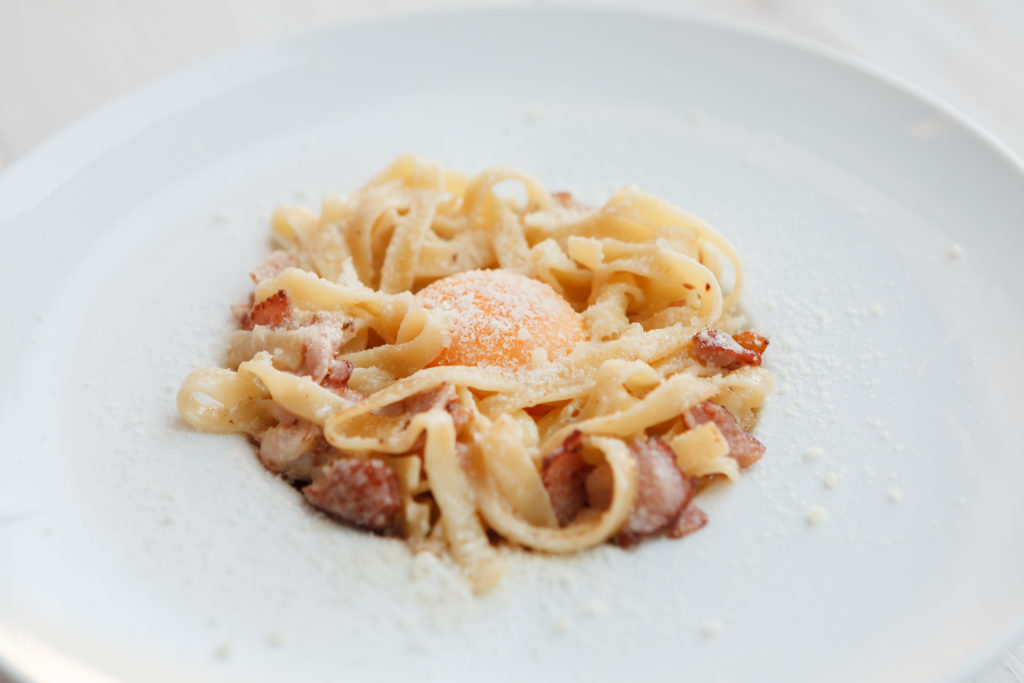 3. Chicken Enchiladas
Ingredients:
3 breasts of chicken
enough tomato sauce to cover chicken
half an onion
4 wraps
cheddar cheese
3 tbsp chilli powder
Method:
Advertisement
Marinate the chicken with the chopped onion and chilli powder in tomato sauce for 30 mins.
Fry the chicken and onions on a medium heat until crispy.
Put the chicken and onions into wraps in a baking dish, pour some tomato sauce on top and sprinkle with cheese.
Bake  for around 15 minutes, until the cheese has melted.