As a student, the phrase cheap and cheerful rings true in so many different ways. It can bring a spring to your step and fill your belly with joy, especially when it comes to food.
A vegetable that is super-versatile as well as cheap and filling, is the humble sweet potato. It can be used in a myriad of different ways and should be a staple in any student diet.
With that being said here are five recipes where sweet potato is the main star.
1. Jacket sweet potato
Preheat your oven to 220C, wrap your sweet potato in tinfoil and bake for 45 mins.
Meanwhile, mash one avocado with a squeeze of  lime juice in a small bowl, then stir a tsp of chilli powder, 2 chopped tomatoes, a dash of coriander and half a chopped up red onion.
Cut the potatoes in half and top with some kidney beans and home made guacamole. Serve with the lime wedges for squeezing over.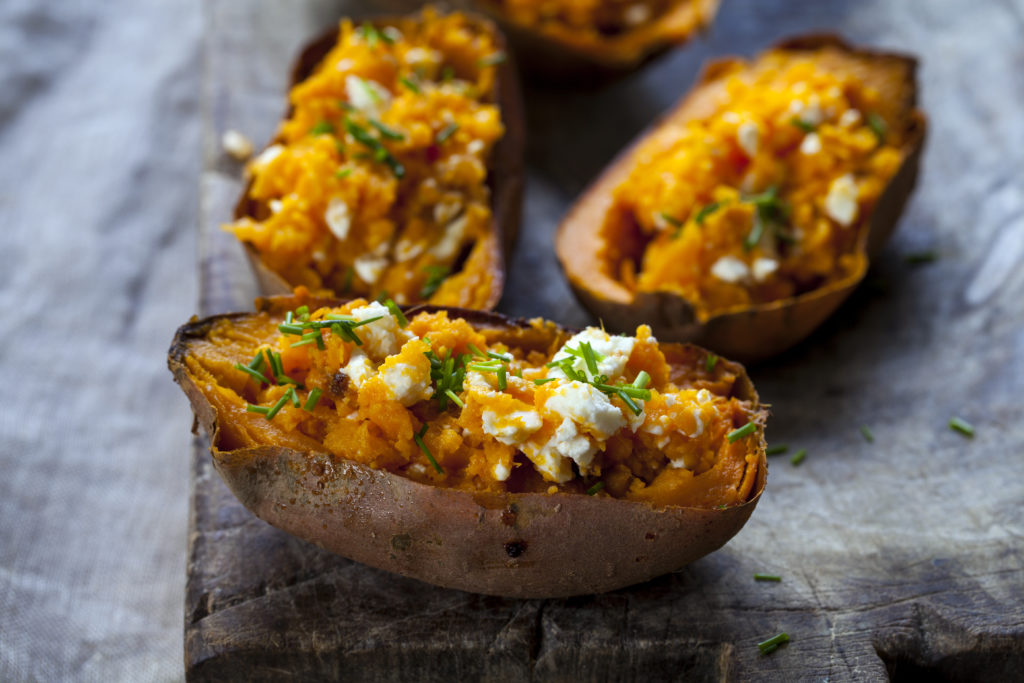 2. Sweet potato fries
Advertisement
Heat oven to 200C/180C fan/ gas 6. Put the sweet potato fries on a baking tray and mix with some rapeseed oil and cayenne pepper. Bake in the oven for 20 mins.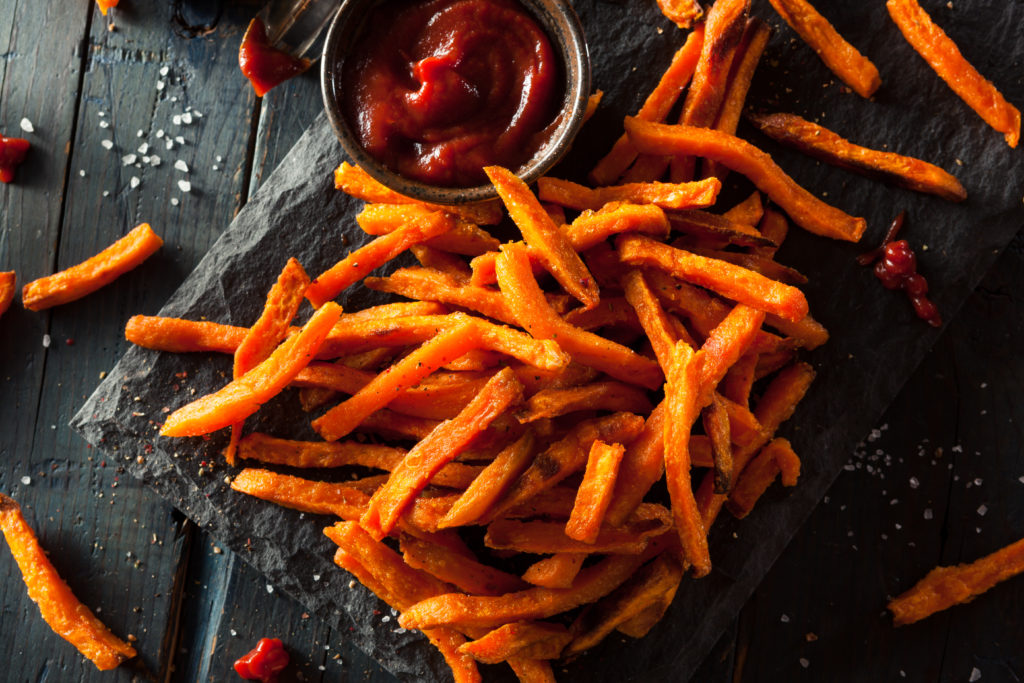 3. Sweet potato and lentil soup
Put the 2 tsp curry powder into a large saucepan, then toast over a medium heat for 2 mins. Add a lug of olive oil, stirring as the spice sizzles in the pan.
Tip in the 1 onion, an apple grated,  2 cloves of garlic, coriander stalks and  grated cube of ginger, season, then gently cook for 5 mins, stirring every so often.
Meanwhile, peel, then grate the sweet potatoes. Tip into the pan with 1.2l of vegetable stock, 100g lentils, 300ml milk and seasoning, then simmer, covered, for 20 mins. Blend until smooth using a stick blender. Stir in the lime juice, check the seasoning and serve, topped with roughly-chopped coriander leaves.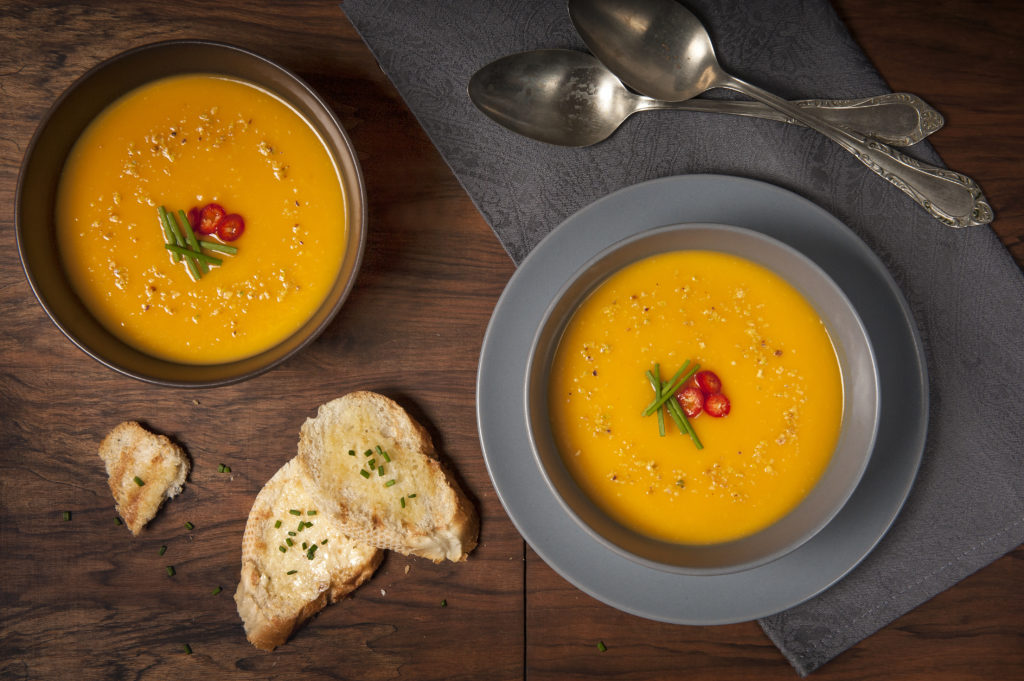 4. Sweet potato and chorizo quesadillas
Heat oven to 200C/180C fan/gas 6. Pierce the 1 potatoe a few times and put on a baking tray. Cook for 50 mins until really soft. Leave to cool slightly.
Scoop the sweet potato flesh out of the skins into a bowl. Mash with some coriander, season and gently fold through with a quarter block of feta. Heat a large griddle pan.
Spread the sweet potato mixture over half of a tortilla, top with chorizo slices and fold the other side over. Cook on the hot griddle pan for 3 mins each side until golden. Cut the tortilla in half and serve.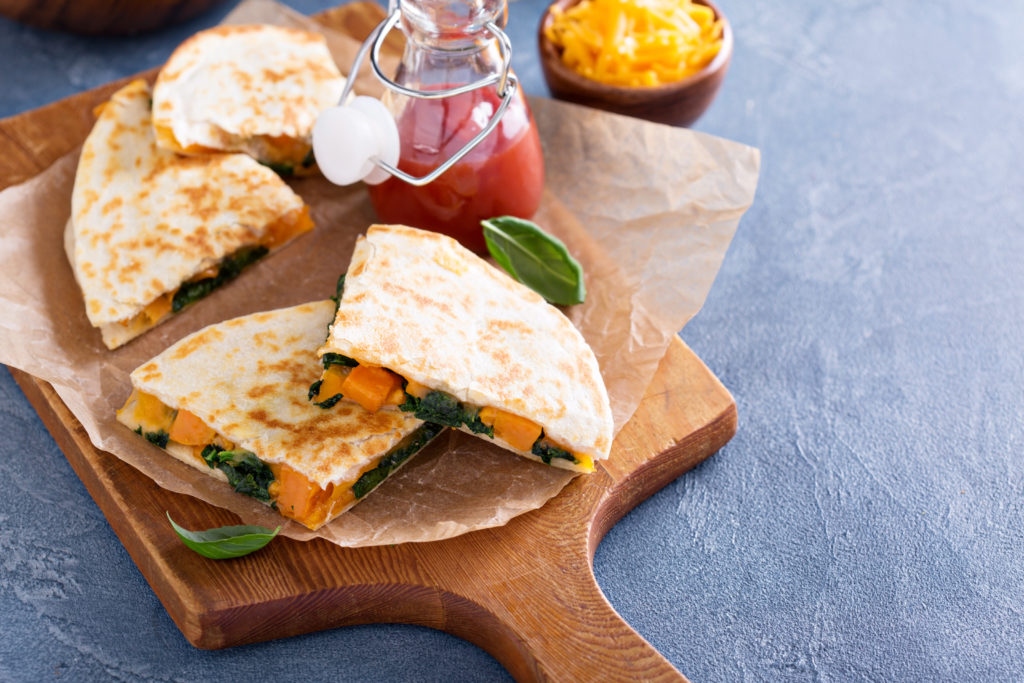 5. Sweet potato mash
Peel and boil 3 or 4 potatoes in a pot of boiling water at a medium heat for 45 mins until soft.
Prick with a fork to make sure they are soft.
Mash up and add a a tbsp of paprika, along with plenty of black pepper and 4 spring onions, diced.