Around this time every summer, there is prompted one of the most frantic scrambles in the life of any student: the annual rush for accommodation. The realisation that the new academic year is fast approaching and you have invariably failed to start looking for somewhere to live inevitably leads to a state of unbridled frenzy as you are forced to contemplate a year of sleeping on the couches of benevolent friends and ascertaining which of the local hedges look the cosiest.
Luckily, there are some decent student accomodation options coming on stream, and the Fresh Student Living accommodation at Blackhall Place could be the solution you were looking for.
Blackhall Place is a newly refurbished student residence complex in Stoneybatter and it offers the perfect opportunity for any student looking to either begin, or continue, their studies in Dublin, all while living in the heart of the city centre. There are many reasons why Blackhall Place could be the perfect spot for you to live this year. Here's five of the best reasons:
1) Its Amazing Location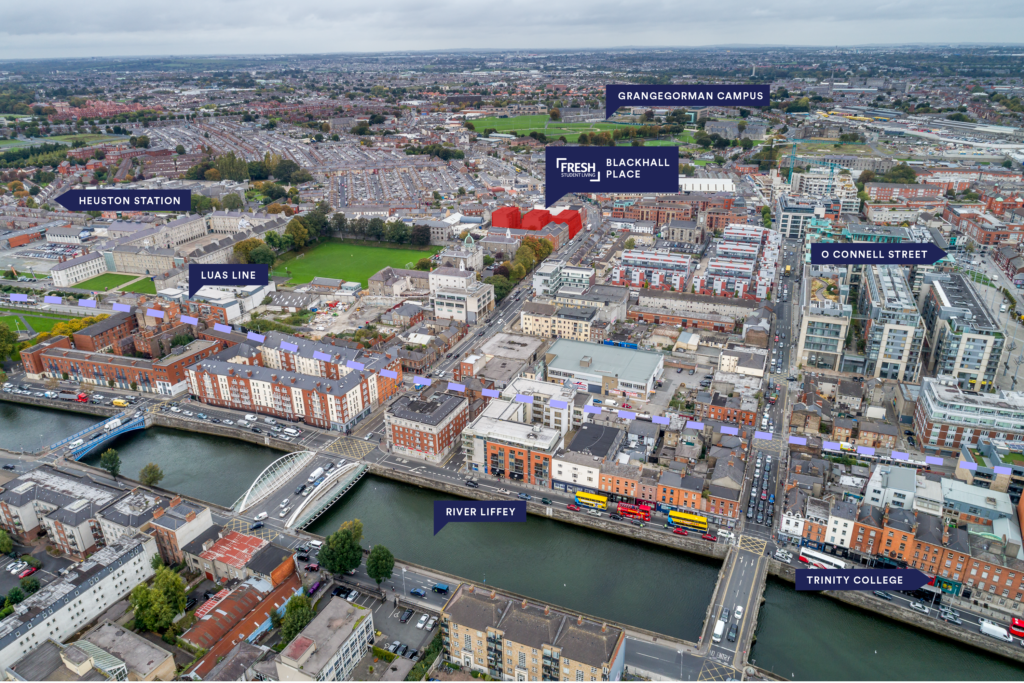 Seeing as no college in Ireland has enough accommodation at its disposable to house all of its students, finding somewhere to live near where you study is a must. Well, given its incredibly central location in Stoneybatter, Blackhall Place is within easy walking distance of many city centre colleges, including DIT - particularly its new Grangegorman campus, NCAD, and Trinity. There are also numerous bus routes, as well as the LUAS, on your doorstep, bringing UCD, DCU, and GCD within reach of a simple commute.
Advertisement
2) Plushest Student Accommodation Available
While the majority of students' demands of their accommodation rarely extend beyond having a bed, a roof, and access to both a microwave and something that could at least be loosely termed 'a bathroom', that's no reason to shirk the finer things in life when they come available. Despite the price of rent being the same as any other provider of student accommodation in Dublin, Blackhall Place - having been newly refurbished - is easily among the most luxurious. Prices start from €203 per week and the accommodation team run weekly events for residents.
Each of their apartments have been recently renovated and are kitted out with study spaces and ample storage options, all in a fashionable decor and that's not to mention their large communal living and kitchen spaces. See for yourself.
3) Spoiled For Choice
While people's living requirements, and indeed budgets differ vastly, Blackhall Place offers a plethora of room types to meet anyone's requirements. They not only have a range of single rooms, which come equipped with small double beds, and the option to choose an en suite room for a marginal increase in price, there are also extra large rooms for those who need the extra space as well as twin shared rooms for those who looking to save on expense. See their full range of options here.
Advertisement
4) The Buzzing Social Life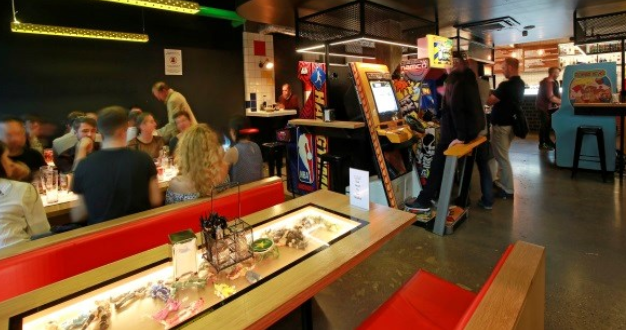 Smithfield and Stoneybatter have fast cemented themselves as the two best neighbourhoods in Dublin. No matter your interests in food, culture or nightlife there will surely be somewhere within spitting distance that will fast become a second home to you. The Lighthouse cinema, located in Smithfield Square, is arguably the best cinema in Dublin, while local pubs such as Dice Bar and Frank Ryan's are always immensely popular and a great place for students to hang out. There's also Token, one of the best new bars in Dublin, an arcade and bar which also serves excellent food.
Meanwhile, up in Stoneybatter, there's even more options. There's Dublin's favourite craft-beer pub Mulligans Grocers, amazing pizza at Cotto, thriving neighbourhood spots like the Belfry and Walshes and topping it all off, Lilliput Stores, one of the nicest shops in Ireland
If you're looking to not just live somewhere during college, but love somewhere, then Stoneybatter's Blackhall Place has everything you could need.
5) There's A Brilliant Discount If You Act Quickly
If you like the sound of what you've been hearing, there's an added incentive for moving into Fresh Student Living accommodation at Blackhall Place. If you act now, you can avail of  a €100 discount on the first month's rent for anyone looking to book a room with them. Though act fast as there's limited availability!
To enquire about Fresh Student Living, call  1 566 1989 or click here