Traveling to Dublin was the first time I have ever left the States, so there have been a lot of firsts for me in the past few weeks. Now that I am here my eyes have been opened to the ease of travel throughout Europe. With it being so easy and affordable to get around. I have been eager to get out and explore. This past weekend I went to the Netherlands for a few days in Amsterdam. I loved it so much I just want to share a little bit of my experience.
First of all, if you haven't gone... GO. You hear this all the time but this place is truly so beautiful and the pictures really don't even come close to showing it off. I didn't have much time there but I feel that my friends and I did our best to pack the most into our short getaway. It also seemed to be a very popular spot for bachelor and bachelorette parties so if that's in your future, Amsterdam might be closer than you think.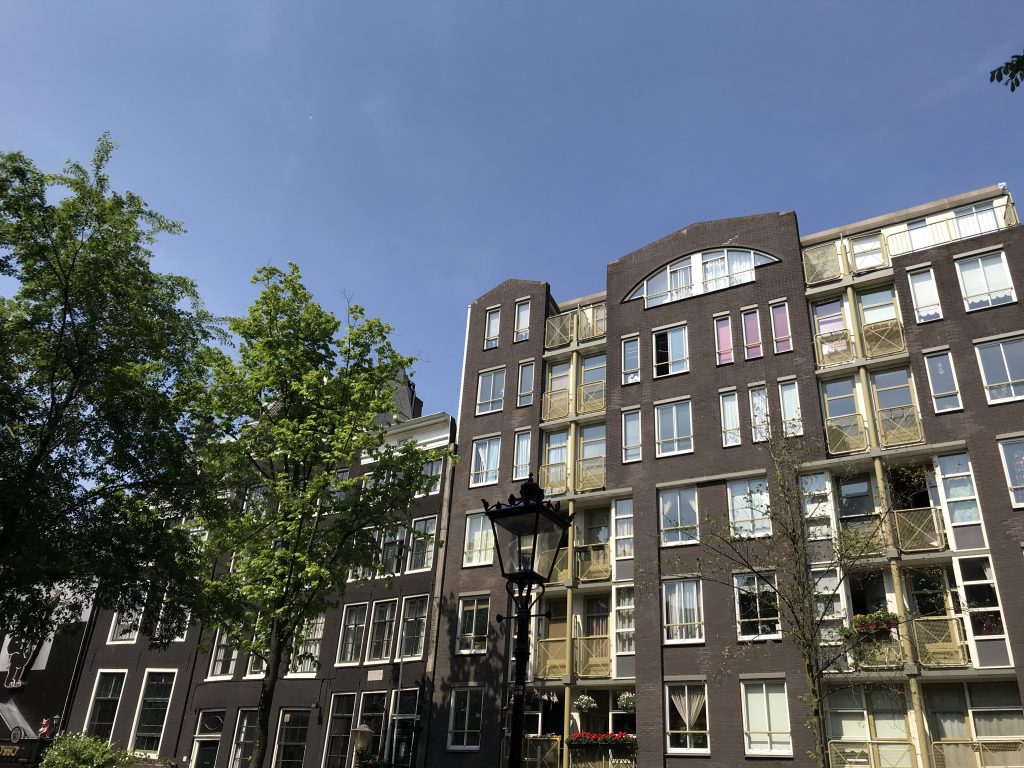 So one thing I would strongly recommend is doing a canal tour. We happen to have had amazing weather so an evening on the canals was amazing. It was also BYOB which made it even better. It was a great way to get a view of the city and hear some insight from a local. I do wish we would have done it our first night and not right before we left because the tour guide had loads of information about restaurants, bars and other attractions.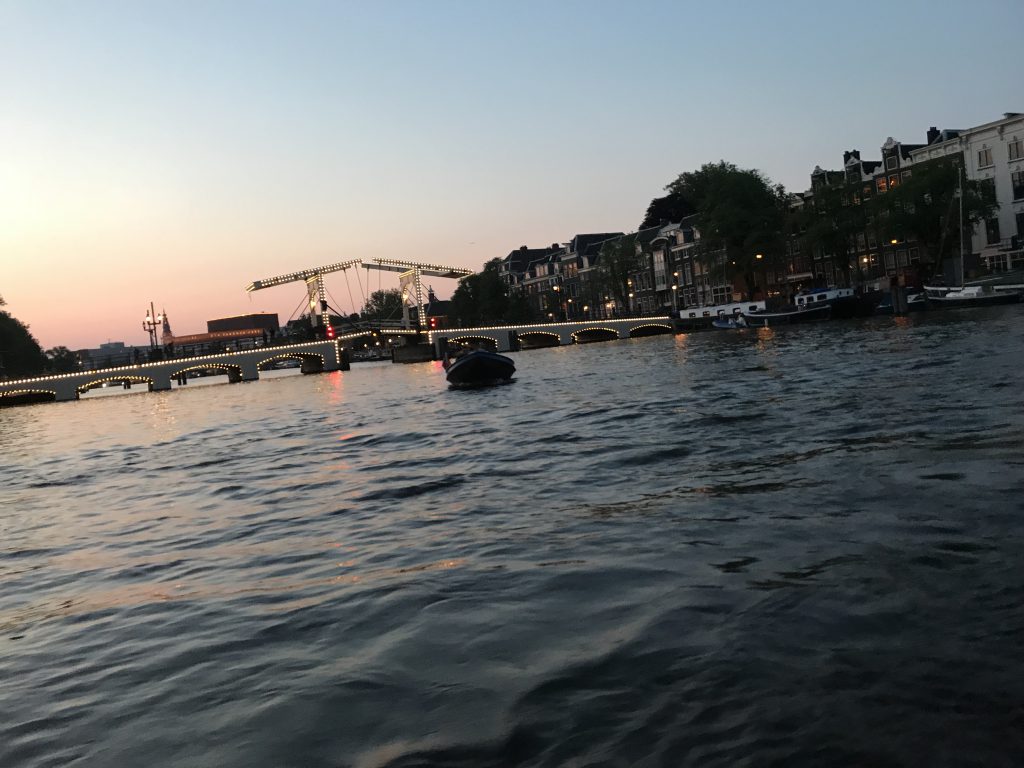 Our hostel was right in the middle of the Red Light District and it was great. I know that scene might not be for everyone but I couldn't have imagined a better location. Unlike a few others that went with us, we were able to walk everywhere! Another great way to sightsee and you save money by not taking a taxi all over! It definitely differs in scenery from day to night but it was cool being able to experience them both just steps from our hostel.
Advertisement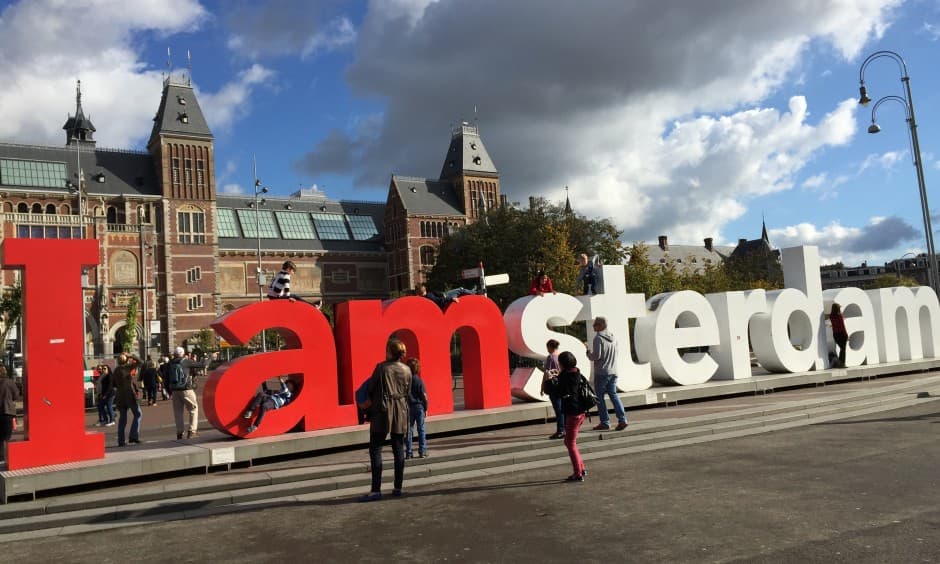 On our way to the infamous, 'I am Amsterdam' sign we stopped in some local cheese shops. I know its pretty touristy but after all, we were very much tourists. We were told we needed to try some cheese on our trip and I am so glad that we listened.  I am not a crazy fan of cheese but after this past weekend, I might be. Very smart of them to have free samples out everywhere because I wanted to buy them all. We all decided to get different ones so we could all enjoy some different flavours. We grabbed some crackers and sat and ate our cheese out by the canal which made for a very relaxing lunch.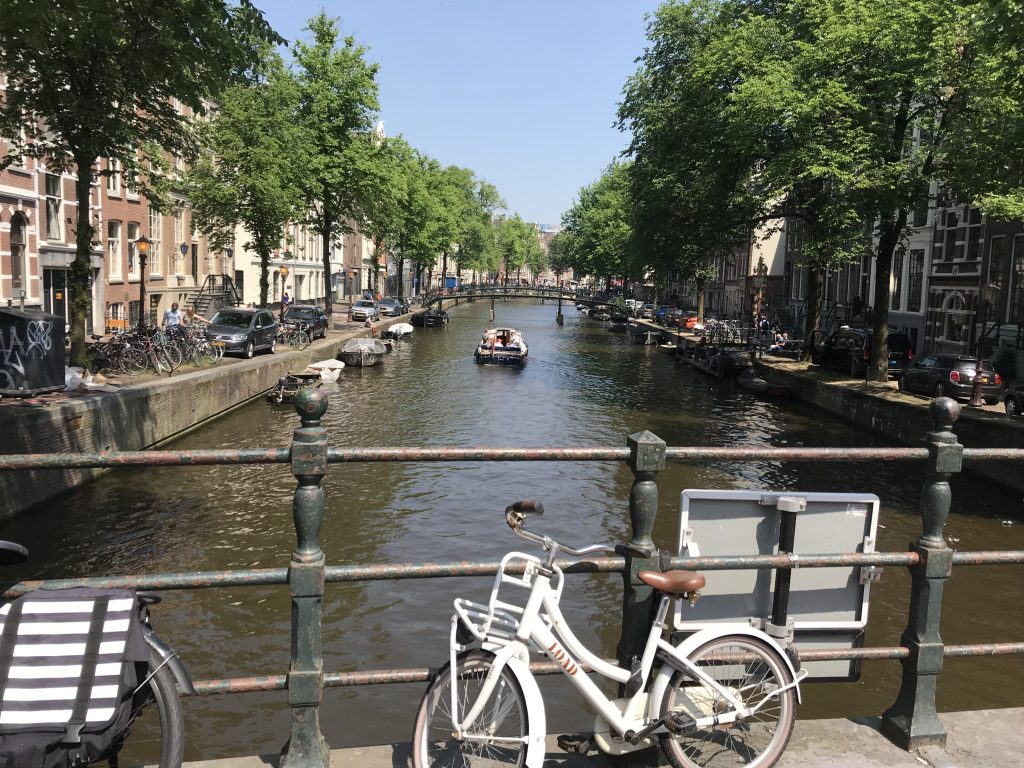 Speaking of lunch the food was great and the drinks were even better. Aside from the constant worry of getting run over by a cyclist (not exaggerating; there are SO many people on bikes, coming from every direction) it was a weekend to remember and I'm already wishing I could go back!