Everybody will have their own opinions on what makes a great pub. Whether it's the food, the friendliness of the staff or the array of drinks everybody will have their own set of priorities. Indeed I once knew a man who said that he would not darken the doorway of any bar that would not tolerate him, while he quietly supped his pint, pursuing his beloved hobby of taxidermy. "It's a sign a pub's soft if the publican's got a problem with me flaying my cats up by the bar," he said to me. Consequently, he ended up doing a lot of his drinking outdoors, usually in secluded fields.
Personally, I believe that any bar in which you are likely to see a man sitting at the bar sharing his pint of Guinness, should automatically be considered a top bar and beyond that you are simply splitting hairs. Well, I am unsure if this was factored into the considerations of the Irish Pubs Global Awards, which took place last night in Galway, and announced amongst other awards, the best pub in Ireland.
There were myriad categories up for consideration, including the best Irish whiskey experience, the best cocktail experience, the best food experience and the best bar person. Across the same categories they also reviewed the best Irish pubs throughout the world. The results of the awards can be seen below.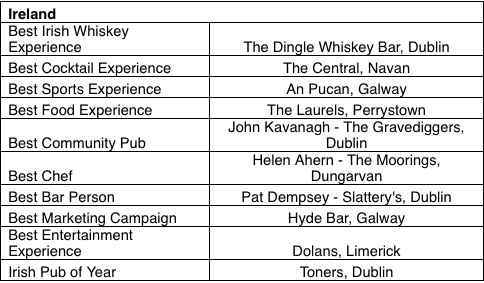 Advertisement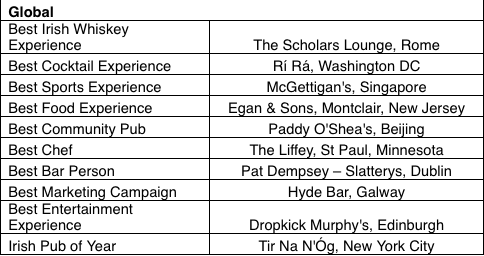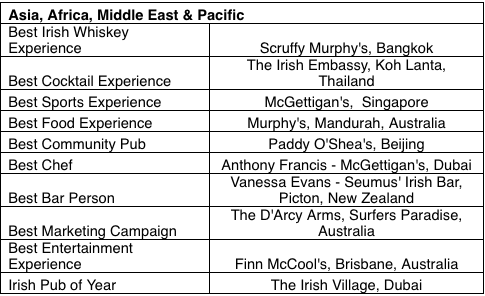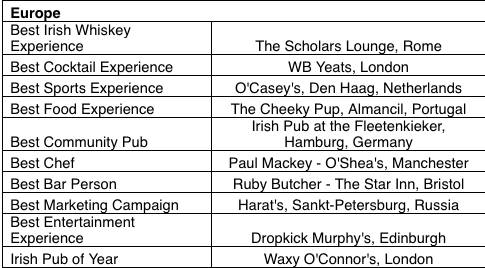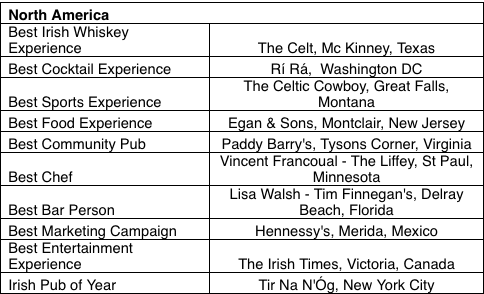 Would you agree with Toners being ranked the best pub in Ireland?