In the midst of the chaos that is the Irish housing market in 2017, DwellDown is aiming to make life easier for renters by allowing them to read reviews of their potential rented accommodation.
Chris Lynch came up with the idea for DwellDown after having a negative experience himself. Lynch moved into an apartment with his wife and their eight month old child. After a couple of weeks they noticed mould and discovered some of the amenities didn't work. They got in contact with the previous tenants and asked why they moved out. Lynch said the former tenants response was that they were "expecting a child and there's no possible way we could raise a child in that apartment".
In November 2016 Lynch launched DwellDown. The website allows tenants to anonymously review properties they have rented. Each property is rated out of 10 in four separate categories: comfort, communication, amenities and neighbourhood. Reviewers can then state good and bad bits about the property as well as saying if they would recommend renting the property. The website also compares the cost of rent for reviewed properties to others in the local area, and average ratings for each area.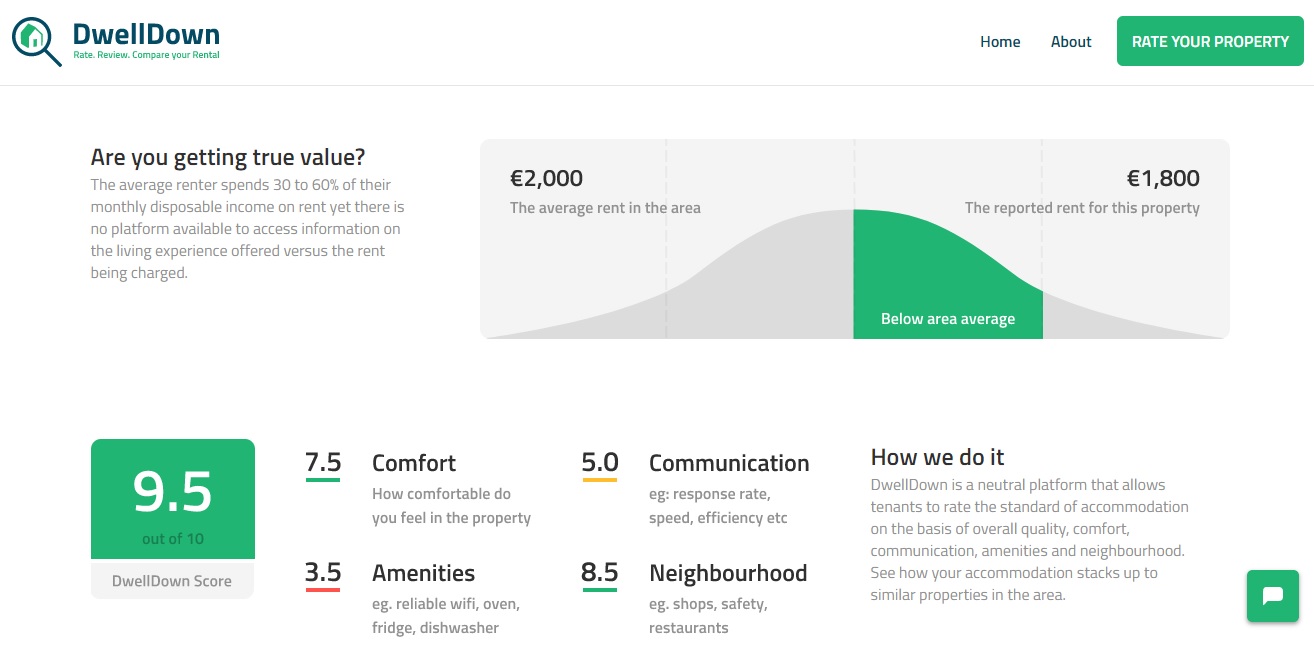 Lynch said DwellDown presents a great opportunity to help students who are looking to rent accommodation. "It really could help students because they usually get the bottom of the barrel in terms of renting. I want to try to get student ambassadors onboard to try build a brand and help students as much as possible."
DwellDown also allows landlords to respond to the reviews of their properties. "We've gotten a few responses from landlords and they've actually been positive saying 'thank you for the fair review'. The goal is to bring transparency into the private rental sector and I think if we're able to do that it would help not only tenants but it would help the landlords.
Advertisement
"I think at the end of the day the landlords don't want a high turnover rate. They want a tenant they can trust and they can trust their property and belongings to that tenant instead of having people move in on a monthly or six month or yearly basis. What we're trying to do here is create better quality through transparency and better quality living situations for everyone involved."
Green Party Councillor for Dublin City Ciarán Cuffe echoed Lynch's sentiments on transparency. "It's great to have websites like DwellDown. We need more transparency about accommodation so that potential tenants can get accurate information before they pay a hefty deposit on property that they're thinking of renting. This is something that the Green Party is happy to support."