Starting to run can be very daunting; trust me, I know. A couple of years ago, I couldn't run for 5 minutes without getting a stitch, starting to pant and ending up hating life. Now, I love running and find it beneficial to both my mental and physical health.
Without sounding too cliched, if I can do it, anyone can; I'm definitely not a natural athlete and am much more comfortable in front of the TV with a cup of tea and a chocolate hobnob than I am out on the trails, but the benefits of running are worth the dire struggle it takes to get good at it.
Here are a few of tried and tested amateur tips to get yourself running.
1. Take your time
This is absolutely the best advice anyone can give you when you're starting off. You are you. You are not your housemate who claims to be "so unfit" but can knock 5km out on a rainy Tuesday evening. Baby steps are key and once you find your own pace, you'll be flying.
If you've never run before, start out small – take a vigorous walk to suss out your route. Then the next day, start off running and then walk when you're out of breath. Continue to run/walk all the way home and use that as a starting point. You should definitely try to push yourself but don't compare yourself to others – that's a surefire way to discourage yourself.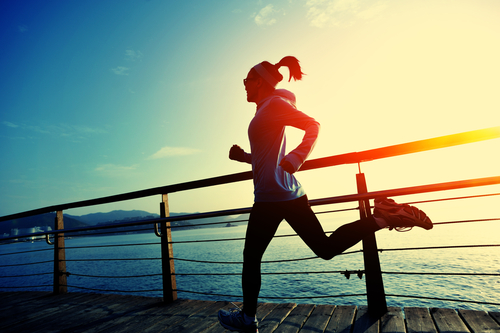 2. Intervals Intervals Intervals
Advertisement
Shudder. Intervals. A word that strikes fear into the heart of even the most experienced runner. Intervals are dreadful when you first start doing them, there are no two ways about it. There are many, many different types of interval training but one of the most common is the walk-jog-sprint.
For this, you pick a distance (say 250m) and then walk-jog-sprint this distance and repeat. The point is to get your heart rate up and back to resting before raising it again, intervals are an excellent way to get fit quick. You don't need to commit the same amount of time to intervals as you do to a long run but it'll still burn a lot of calories and increase your aerobic fitness. Start out with short distances and build up to longer stints as your fitness grows.
3. Track it
Using an app to track your running progress is a great way to keep focused. Try free apps Strava or MapMyRun for accurate tracking of distance, speed and calories burned. You can turn off your data and use both these apps offline and then look at your results when you get back into a wifi zone.
The best part of using an app is when you see yourself getting faster over a track you once found difficult – even though it's inevitable over time, it's always a massive confidence boost. Get your friends to join too and you can give each other "kudos" on your runs.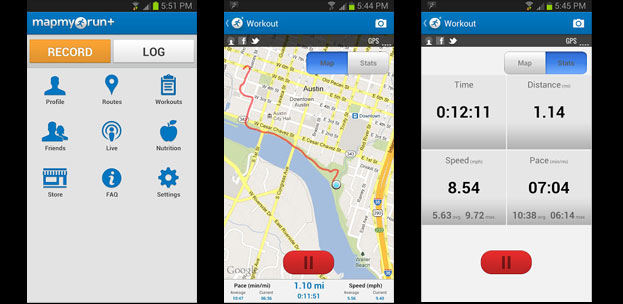 Advertisement
4. Treat yo'self
A lot of people seem to overestimate their long term commitment to running before they even start, splurging on the most expensive gear in anticipation of them becoming the next Sonia O' Sullivan. However, when they give up their running habits, the hindsight of spending a month's rent on runners and leggings can cause a hefty dose of guilt and regret. So, instead of doing this, try treating yourself after you achieve small goals to keep yourself motivated to keep up your good habits.
Have you just done a 20 minute jog without stopping for the first time ever? Maybe get yourself a running armband to keep your phone in while you're out pounding the pavement. Managed to get out of bed three mornings this week to run, despite the arctic weather? Why not invest in a pair of running gloves to keep your hands warm and make the struggle from the bed to the footpath a bit easier.
Treating yourself with things you need to make you like running more (like a headband or a lightweight waterproof jacket) will keep you focused on continuing and also make the experience a bit more comfortable.
5. Sweat to the beat
For me, it's all about the tunes. If I don't have good music to set my pace to/distract me from the pain of the first 2km, I know I won't keep powering through. Spotify has an excellent selection of running playlists that you can choose from, based on a thing like BPM (beats per minute) for those who like to set their pace by the bass, or alternatively, you can just save your playlists to offline and choose to classic hits. Personal favourites at the moment are "A Certain Romance" by the Arctic Monkeys, "Bang Bang Bang" by Mark Ronson and "Let's Dance" by the legendary David Bowie.
Advertisement
Personal favourites at the moment are "A Certain Romance" by the Arctic Monkeys, "Bang Bang Bang" by Mark Ronson and "Let's Dance" by the legendary David Bowie.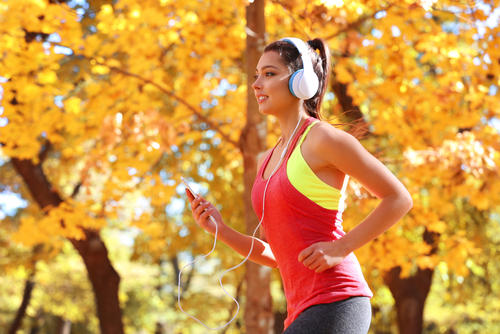 6. Sign your life away
Do it. Just sign up! One of the most effective ways of reaching your goal distance is to commit to a race. It's absolutely daunting but the sense of achievement when you cross that finish line makes it worth it. There are plenty of runs happening all around the country (check out runireland.ie for a full calendar) so there is no excuse.
For longer runs, training plans for all fitness levels are available online – to think, you could be running a half marathon in 16 weeks! Convince some friends to participate and then reward yourselves at the end with a nice brunch or indulgent dinner – you deserve it!
Add us on Snapchat – @collegetimesct