Christmas is the season for all things Harry Potter so you'd be mad to miss this and it's right after your exams!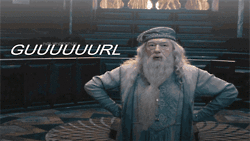 Fibber Magees on Parnell Street, Dublin is hosting the Harry Potter table quiz on the 20th of December at 7pm. The event promises to deliver some stellar entertainment on the night and Fibbers is encouraging everyone to dress up. Some of the nights magical fun includes:
-Gameshow podium
-Food & drink specials and cocktail pitchers
-Late bar until 2am after quiz
-Mini Harry Potter market
-Great prizes for winning team and raffle
-Harry Potter themed games
Advertisement
Tables for five people are 50 euro - a tenner a head is nothing for a night of great craic and memories. To prebook your HP Christmas quiz table book here.