Ye, we all did them, we all said it, we all danced like it and to it... In our teens we were ridiculously cringey. Here's a list of teenage memories that will make you look back and cringe at how much of a bellend you behaved like back in the day...
Happy reminiscing peeps...
Doing the Soulja Boy dance
Soulja Boy, or to give him his Christian name, Soulja Boy Tell 'Em, provided us with a dance in his video for Crank That (Soulja Boy) that goes down with the Charleston and cha-cha as one of dance's defining moments. No matter who you were, no matter where you were, there was a time when everyone did this dance in order to "crank that" and "superman that ho".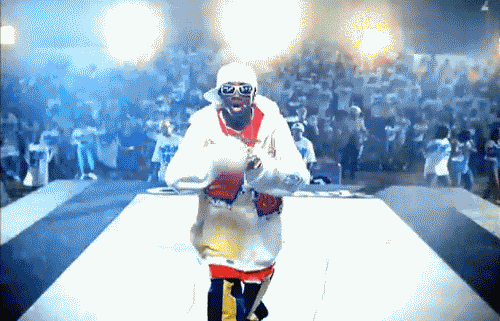 DJ Cammy...
Or DJ Boonie/DJ Rankin/DJ Ironik – whichever your personal favourite, these were the perfect accompaniment to every bus ride, every Bebo flash and every great young romance. The lyric videos are everything we hate about Windows Movie Maker, and don't forget the ones which used the remixes as a background to the world's SaDd3sT <33 sT0rRii x*x[Oo].
Advertisement
The Gaeltacht
Don't get us wrong, the Gaeltacht is a great experience and three of the best weeks you'll have in your youth. However looking back you can see the cringe-worthy elements of it all – getting overly competitive at county-colours night, having your name put up on the Balla an Grá (Wall of Love) after an awkward shift on the day trip to Spiddal and of course, giving it socks at the céilí every night.
FarmVille
Advertisement
The lowest form of procrastination, not a day would pass without you running home from school to check which plants were ready for harvesting or whether you had successfully persuaded your friend to gift you with a new sheep. The only thing worse than doing this in the past is doing it in the present – what's up with that one Facebook friend who still sends you requests to check out their produce?
Stressing about the Junior Cert
With every year you realise more and more just how unimportant these exams were, and that your role in pouring a glass of water for the guest speaker in your CSPE project did not impress the examiner as much as you expected it would. Gone be with the days where your essays always concluded with "and it was all a dream".
Being a ledge (legend)
Advertisement
A title of the highest honour, awarded to anyone who had excelled in being totally unreal. The abbreviation to 'lej' was also of course necessary.
Bebo
No thing defined our generation as much as this social media website which tracked our photos in Blingee slideshows, our friendships through daily amendments to our Top 16 and of course, gave birth to the Bebo stunnah. Thank your lucky stars you thought to delete your account after moving to Facebook so people won't remember you had a quiz about your cats or quotes like 'dii@m0NdzZ r niiC3 [&&] sO r P3aRLzZ bT dErZ n0tHiin LiiK3 uS SxC GiiRLz'. They also won't remember that you used to be illiterate.
Saying Bom Chicka Wah Wah
Advertisement
One of Lynx's least creative and most successful advertisement campaigns brought us this catchy slogan which was acceptable to burst out with at any moment. Definitely the 'wassuuup' of the late noughties.
Ralph Lauren pink shirts
Young males were finally at an age where they didn't have to recoil at everything pink and boy did they celebrate this with a bang. Ralph Lauren polos were worn in a way Ralph himself would retire over – with Canterbury of New Zealand pants (Cantos), a pair of dirty runners and collars up of course. Girls admit it, you swooned at these once upon a time.
Advertisement
MSN
'hey'
'heya'
'hws u'
'gdgd hws u'
'gdgd'
Repeat this conversation with thirty others you barely knew and that was MSN.
This phone being the height of technology
And it froze. Every time.

Advertisement
Loving this video...
And this video...
Advertisement
Teenage discos
Foam parties, glowsticks and DJ Muzzy; alcohol strictly banned but not needed because you were probably more embarrassing at these than on your drunkest nights out. Tap that girl on the shoulder there and ask her to shift your friend.
Advertisement
Going to town
Ah town, the only other social event outside of discos. Usually involved acting like a complete eejit in McDonalds and creeping on members of the opposite sex from across the park before your mam came to pick you up at 6.
Maybelline Dream Matte Mouse
Girls, you know this one and don't pretend you haven't used it at some point. Back when you were learning about make-up this was advertised as the world's best foundation and we all took that a bit too literally. This may work for some skin types but the way it was used at the time it mastered the caked, pale look while destroying your skin in the process. Don't forget the colossal amounts of pink blush to match!
Abercrombie obsession
Which meant that anyone going on holidays to America was your new best friend.