What makes a good burger? Mountains and mountains of toppings? Quality meat? A soft bun? Or maybe a combination of these aspects. Whatever the case, Collegetimes' Matt Carolan has spent the bulk of his final year of college on the quest to find Dublin's best burger.
The Contenders
In order to complete this quest without heart failure, we had to limit the search to a certain amount of venues. To achieve this, social media offered some assistance. Here are some of the names mentioned;
Eddie Rockets
Aussie BBQ
Gourmet Burger Kitchen
The Counter
Bunsen Burger
Burger King
Bobos
Jo Burger
Rick's Burgers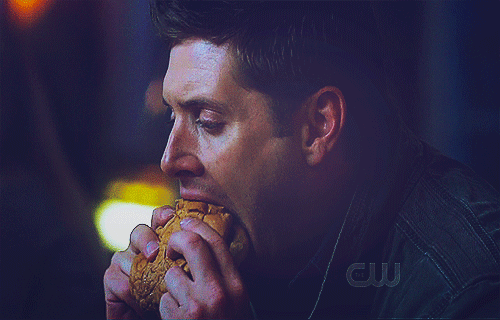 The Criteria
Advertisement
While some burgers excelled in size and value, other's excelled in quality of meat and variety. To rate each burger, we took into account these areas, as well as the overall taste to give each burger a rating out of ten.
The Best Burgers
Every burger has its own merit. Eddie Rockets offers the ER sauce and sizeable portions. The Counter puts you in control and allows you to handpick what you want in your burger. Bobos boasts some fancy options and some even fancier couches to sit on. So, while each eatery offers us something different, ultimately, it's the taste that matters. Here are best of the best:
Eddie Rockets
7.5 - A menu that offers a lot of variety in their burgers, as well as the option to double up on the meat. However, the meat can often be overdone and the plate in which it's served is ludicrously small. Eddie Rockets may be famous for asians serving you in a 1950s themed American diner, but its also one of the best burgers in town.
Advertisement
Try this: The Bacon Cheddar and make it a double with a shake on the side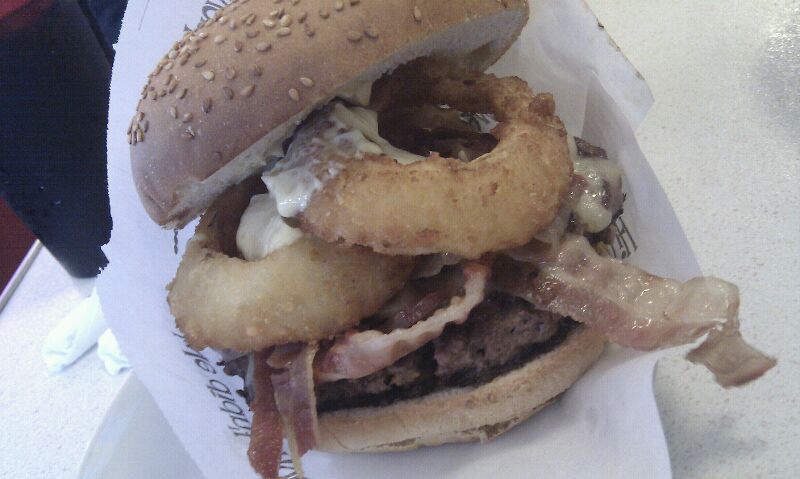 Aussie BBQ
8/10 - Home of the 'Great White'. A cosy atmosphere, and some good eats. While the size and taste is highly ranked, the consistency is not as admirable. The menu gives you the chance to try a few alternatives to the regular chicken roll and crisps in town. Try out their Great White challenge if you fancy your eating abilities, the record currently stand at 3.5 burgers.
Try their signature: The Great White
Advertisement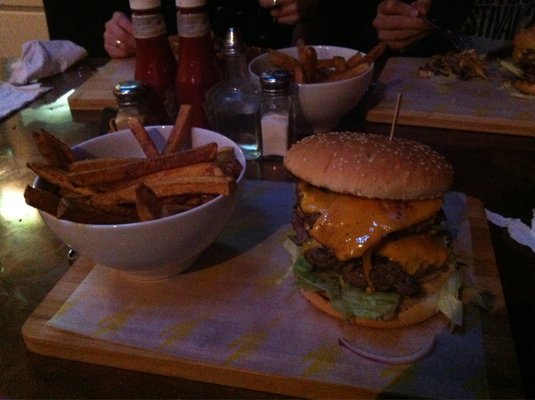 GBK
7/10 - Compensates for average meat with bizarrely tall burgers. That said, the toppings and value are one of the better around.
Unless you're Steven Tyler, you'll want a knife and fork to take it in. A good menu and service to match.
Try this: Fitting it in your mouth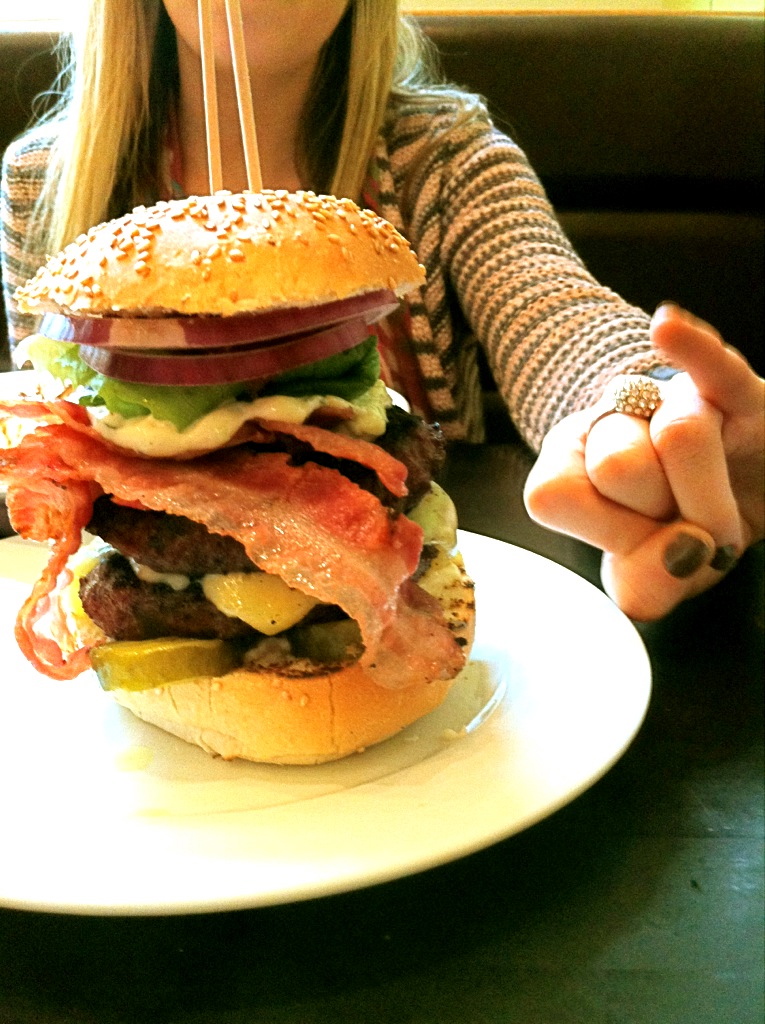 Advertisement
The Counter
8/10 - You've got to appreciate being able to handpick what you want on your burger. Good, but not great meat, the value is up to you (depending on what you pick) and the sides are great. However, we don't appreciate the lacklustre staff or their Nando-esque approach to waiting. If ever your stuck for choice, know that you can get just about any burger you want here.
Try this: Beef, Jalapeno Jack Cheese, roast red peppers, sauteed onion and a lettuce blend with sweet bbq sauce.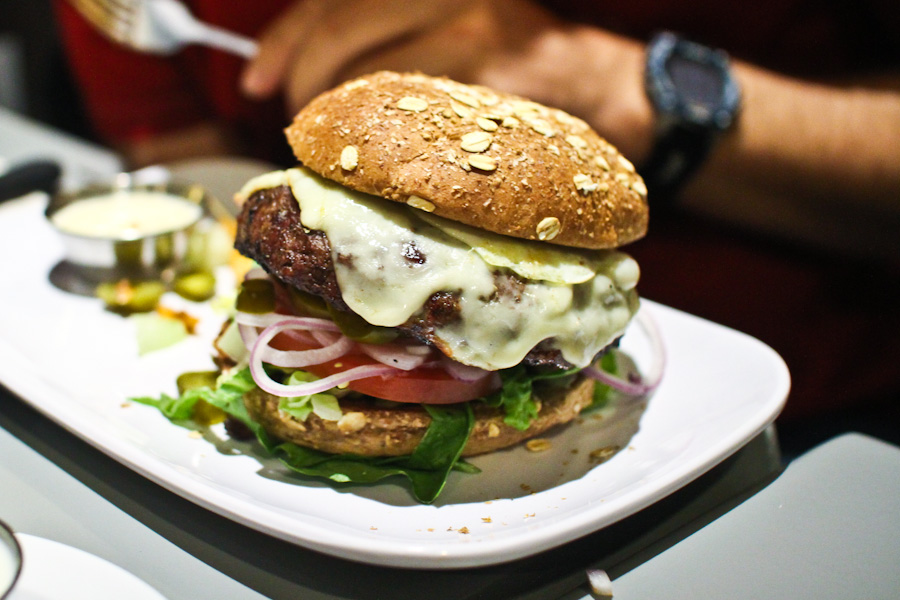 Advertisement
Bunsen Burger (Your Winner)
8.5/10 - When it came down to it, a few burgers came close, but Bunsen edges it. While the menu is very small (cheeseburger or a regular burger), it shows us that you don't need to stack a burger sky high (looking at you, GBK) to make your point. Order your burger how you like it and enjoy a shake on the side. While this joint attracts every hipster under the sun, it still pips the other venues for taste. A good sized, homemade, high quality burger. Sometimes, less is more and if you want the tastiest burger in town, look no further.
Try this: Double Cheeseburger, medium rare and a shake on the side.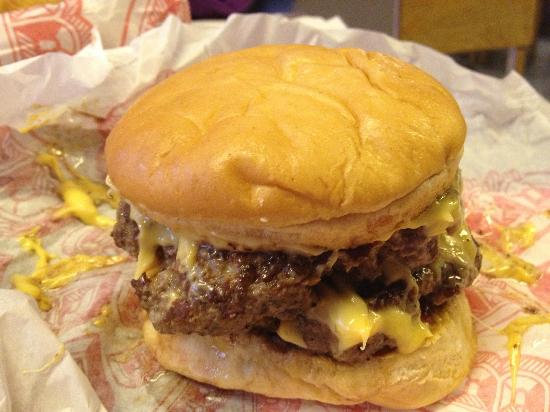 A tasty burger indeed Sam.......