Having fine, straight hair can be a pain in the arse. It seems like no matter how much backcombing you do, your hair will always somehow become flat again. What you need is some savvy tips for fine hair.
To learn how to inject some gorgeous volume into your limp hair we've rounded up some seriously lifesaving tips and tricks. Everything from avoiding heat to using decent products can make the world of difference with your hair.
So get ready to pump up the volume, gals.
1. Use a volumising shampoo and conditioner
This will act as a base in giving your hair that extra oomph. Always make sure both products have a moisturising ingredient, as most volumising shampoos can really dry out your hair, which isn't what you want.
We recommend: New Lush Cinnamon Bar
Advertisement
2. Get your mousse on
When most people think of mousse, they think of that disgusting hardening stuff that would make it look like you stepped out of the shower. Mousse these days can be amazing for limp hair. Comb through a small amount when your hair is wet and just see the amazing results.
We recommend: Redken Body Full Instant Bodifier Volumizing Foam
3. Switch up your parting
Normally everyone has one side of their hair that looks thicker than the other, so switching up your parting can instantly give you a boost.
Advertisement
4. Use a texturising dry shampoo
This will 100% hold your hair better than hairspray and give you added volume to boot.
We recommend: Lush 'No Drought' dry shampoo
5. Spray products into your hand first to add more texture
Advertisement
This little tip can make a huge difference. Spray products into the palm of your hand and work it in strands to add distinct texture and volume.
6. Avoid using heat
If you have highlights or colour in your hair, heat will cause your hair to become super brittle. Obviously, you'll need to use heat sometimes, so using a heat protection spray can make a huge difference.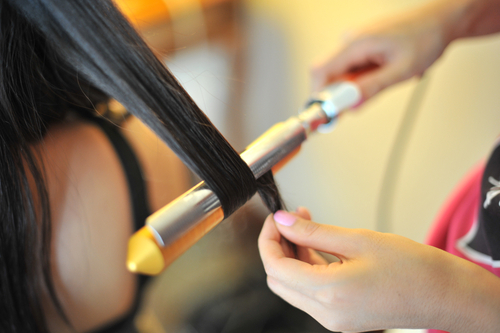 7. Shampoo less often that usual
'Shampoo less' is a phrase that strikes fear into the heart of every girl with fine hair but it can make a huge difference. By shampooing less, your hair will produce more oil and will hold products better.
Add us on Snapchat – @collegetimesct