Here at CollegeTimes we like things to be as easy as possible when it comes to food.
If you're a student you'll know the struggle of making your own food is too real. Anything that can be made in a pot or a mug is music to our ears. We've rounded up some inexpensive, easy recipes that can all literally be made in a mug, so you can focus on more important things.
So grab your favourite mug and prepare to save time and cash.
1. The classic brownie mug cake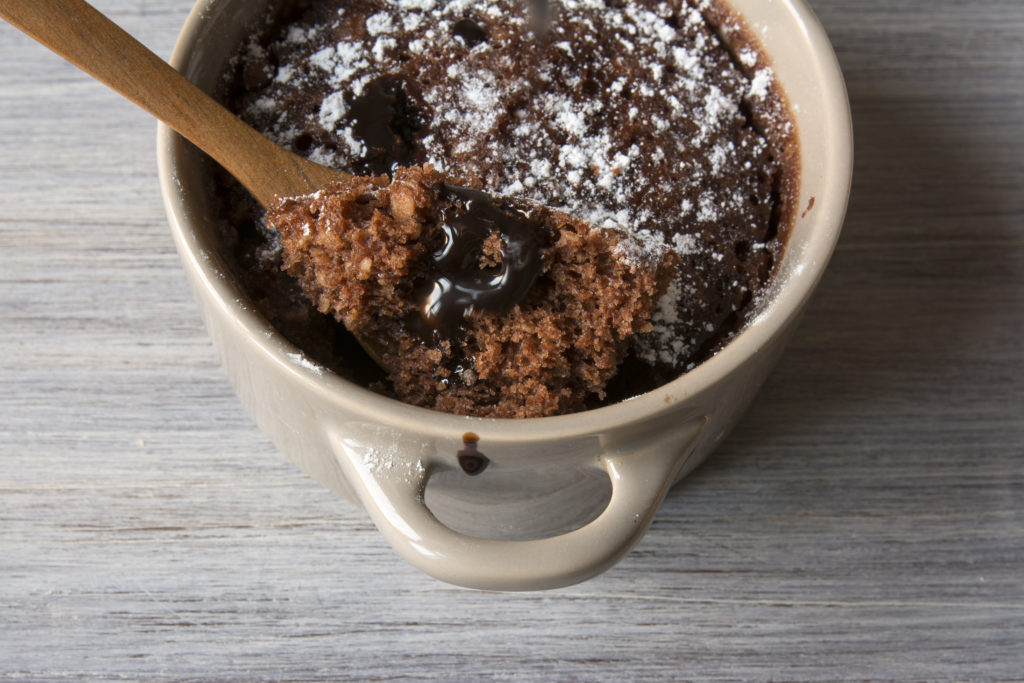 Ingredients: 4.5 Tbsp Flour, 3 Tbsp Sugar, 2.5 Tbsp Cocoa powder, 2 Tbsp Melted Butter, 2 Tbsp Milk
Method:
Advertisement
Place all ingredients in a mug and mix well.
Heat for 1 min 30 seconds until the cake is still soft in the middle.
Let it sit for 2 mins and enjoy!
2. Scrambled eggs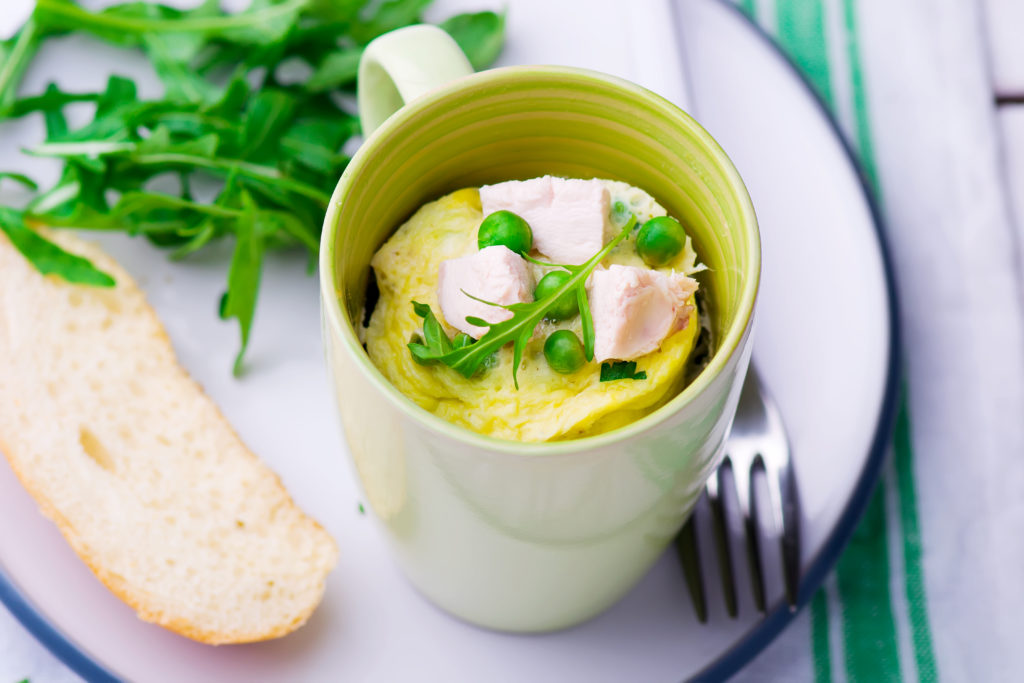 Ingredients: 2 eggs, a dollop of butter, a splash of milk
Method:
Beat the yokes and milk until smooth.
Add in the butter, place some clingfilm on top and pierce a small hole in it.
Microwave for 1 min 30 sec, stirring every 20 seconds.
Advertisement
3. Blueberry muffin mug cake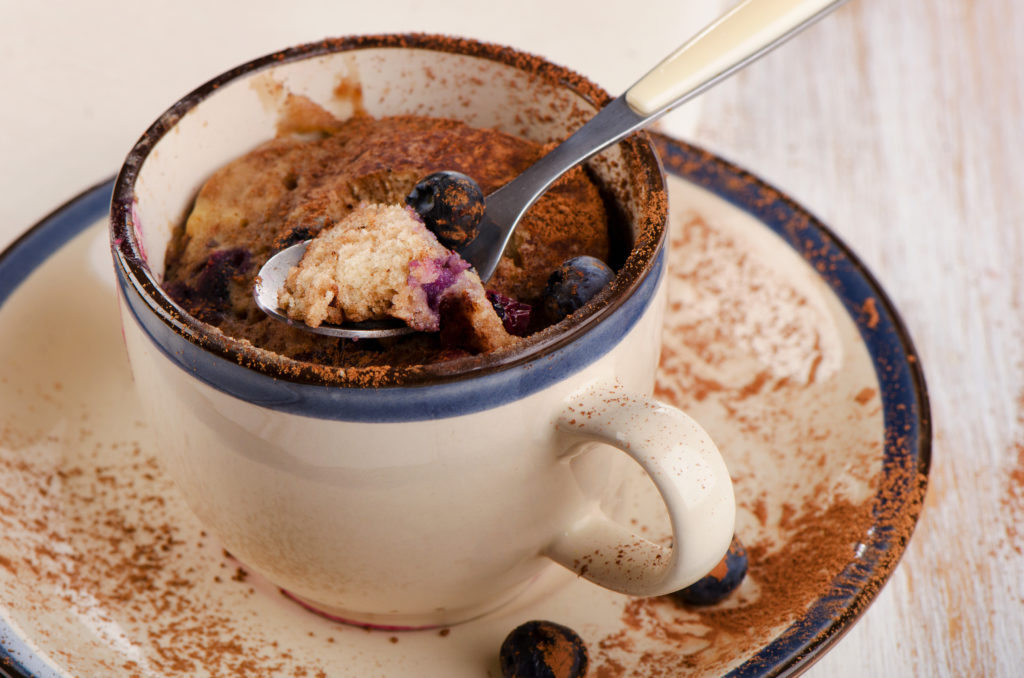 Ingredients: 4 tbsp (30g) all-purpose flour, 1/4 tsp baking powder, 2 1/2 tsp granulated sugar, 3 tbsp (45ml) fat-free milk, 1/2 tbsp (7.5ml) vegetable oil, 1/4 tsp vanilla extract, 10 blueberries
Method:
Combine all ingredients except blueberries in a mug.
Stir in the blueberries.
Cook for 1 min or add on 15 sec until done.
Allow it to cool before eating.
Advertisement
4. Red velvet mug cake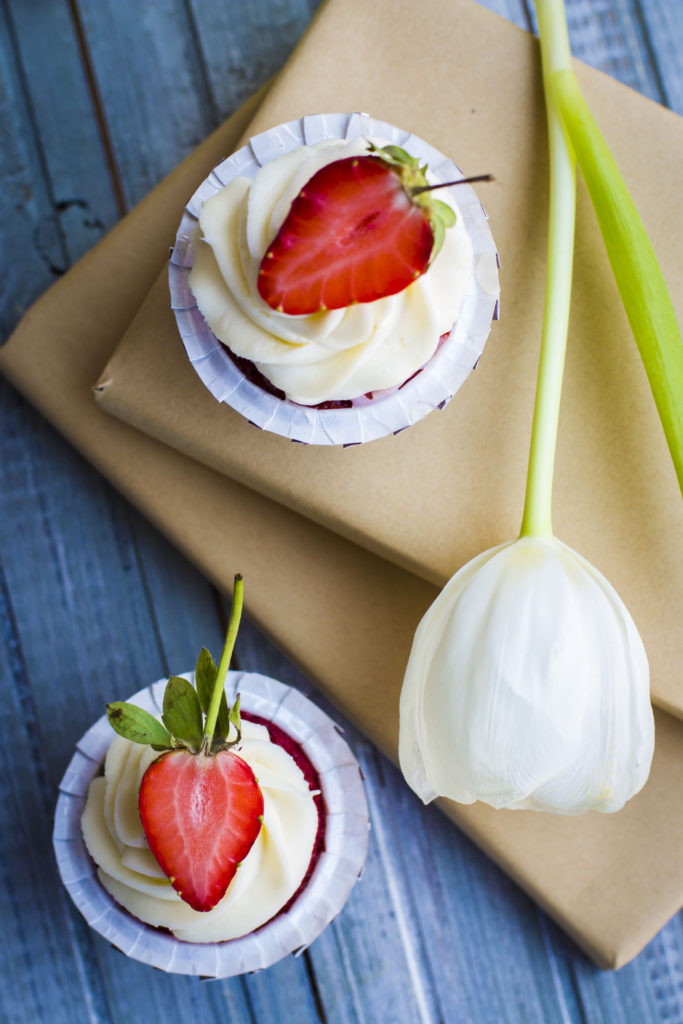 Ingredients: 6 tablespoons milk, 1 teaspoon white vinegar, 1/2 cup all-purpose flour, 1/4 cup granulated sugar, 2 teaspoons cocoa powder, 1/2 teaspoon baking powder, 1/4 teaspoon salt, 3 tablespoons vegetable oil, 10 drops red food coloring, 1/4 cup mini chocolate chips, 1 tablespoon cream cheese
Method:
Mix all the ingredients together except the cream cheese.
Fold in the cream cheese into the centre of the batter.
Heat for 5 minutes until a toothpick comes clean.
Eat straight away
5. Microwave cheese cake
Advertisement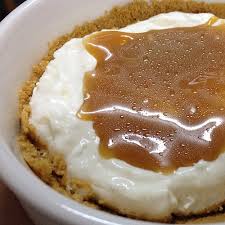 Ingredients:  115g cream cheese at room temperature, 225g sour cream/yogurt, 4 tablespoons sugar, 2 egg whites, slightly beaten, 1 tablespoon flour,  75g crushed oreo cookies ( extra for the base)
Method:
In a bowl, whisk together the cream cheese, yogurt ( or sour cream) , sugar, egg whites and flour until light and fluffy. This recipe makes 3 cheesecakes.
In a mug, sprinkle a layer of cookie crumbs in the bottom of your mug to create your cheesecake base.
To make 1 cheesecake: Mix 115g cheesecake base with 75g Oreos.
Microwave for 1 minute.
Chill in the fridge for 2 hours and enjoy.
6. Cheesy sweet potato hash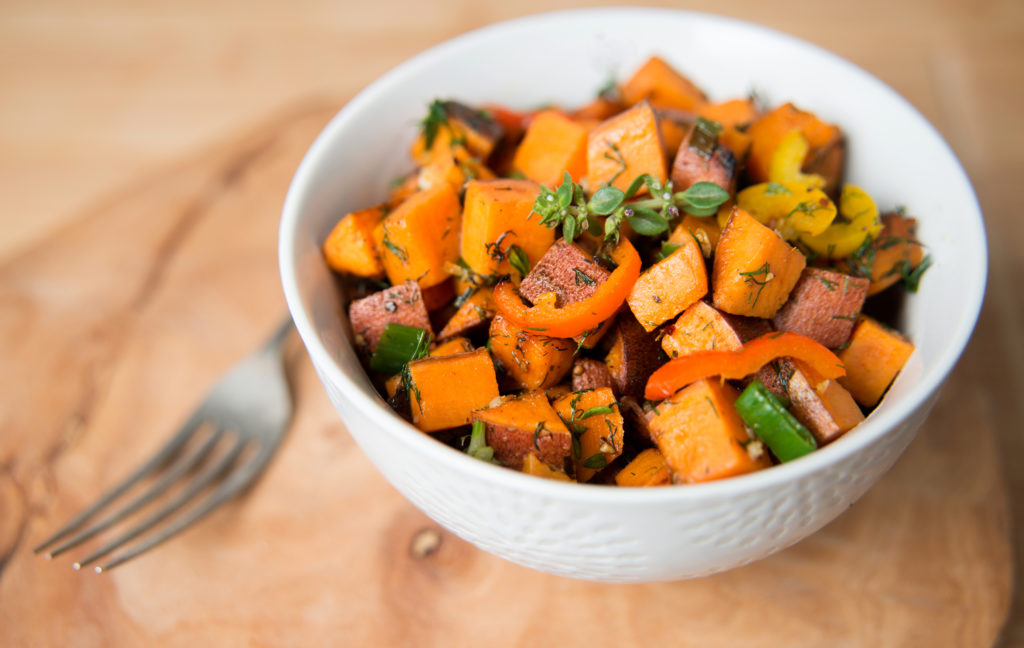 Advertisement
Ingredients: 1 small sweet potato, Water, enough to cover the potatoes, 2 peppers, chopped, 1 tablespoon red onion, chopped, 2 tablespoons grated cheese, A pinch of salt and pepper, 2 teaspoon rosemary, fresh or dried, ¼ tablespoons butter
Method:
Peel and chop the sweet potato.
Cover completely with cold water.
Cook for 3/4 minutes until soft.
Drain off water and add in the rest of the ingredients.
Put back in the microwave until the cheese melts and enjoy!
7. Spinach and cheddar quiche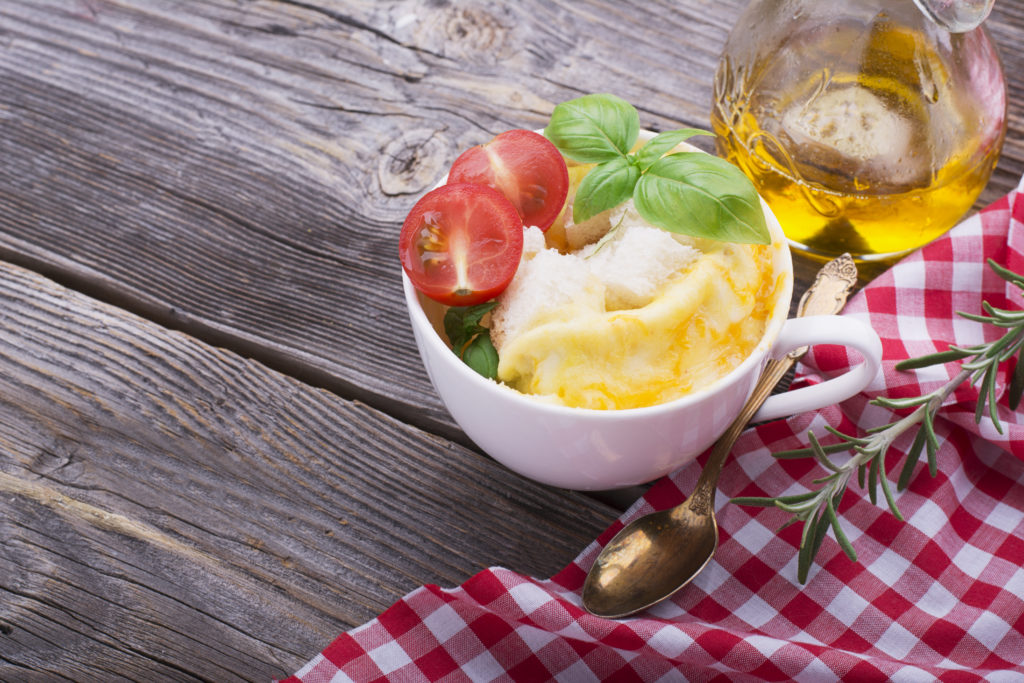 Ingredients: ½ cup packed fresh spinach, 1 egg, 15 ml milk, dash of shredded cheddar cheese, chopped up sliced ham, salt and pepper
Advertisement
Method:
Crack the egg into the mug with the spinach and add the milk, cheese, ham, and salt and pepper.
Cover with a paper towel and microwave for 3 mins.
8. Egg fried rice
Ingredients: 1 cup cooked rice, 2 tbs frozen peas, 2 tbs chopped red pepper, 1/2 green onion, chopped, 1 large egg, 1 tbs  soy sauce, 1/2 tsp sesame oil,
Method:
Advertisement
Place the rice into a large mug and cover with cling film. Using a knife, puncture one or two small holes through the film.  Lay all vegetables on top. Cover the mug with the cling film, and microwave for a minute.
Beat the egg and mix in the soy sauce, sesame oil, onion powder, and five-spice powder. Pour the egg mixture into the mug, and mix well.
Cover the mug with cling film again, and microwave for 1 minute 15 seconds.
Mix it all together and enjoy!
9. Poached eggs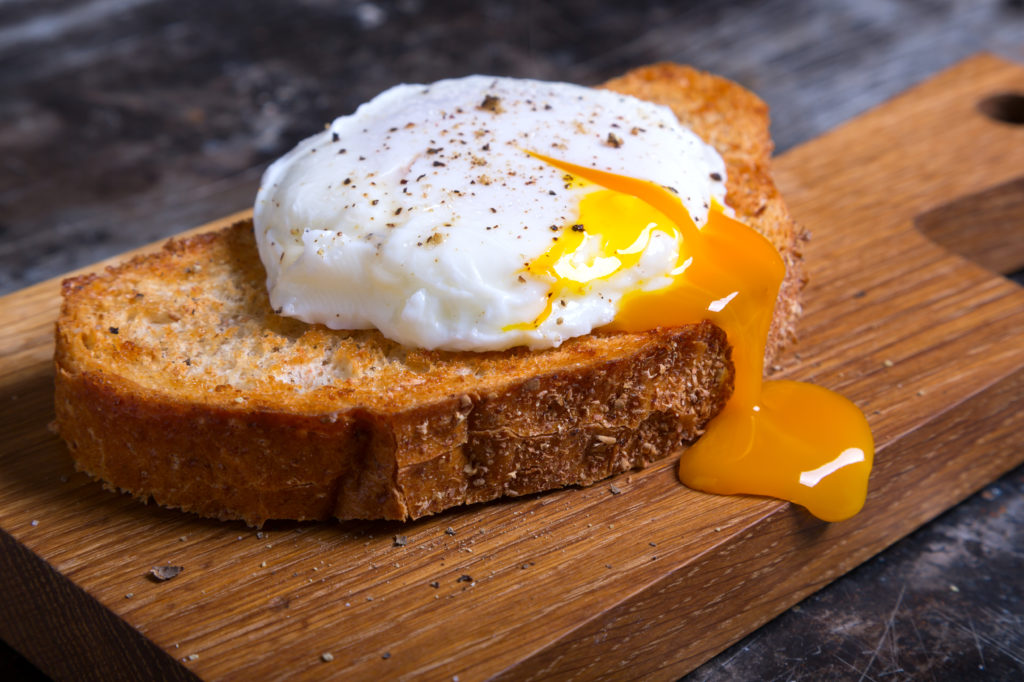 Ingredients: 2 eggs, 1/2 cup water, salt and pepper
Method: 
Add a mug with 1/2 cup of water, crack the egg in the mug.
Cover the mug with a saucer and microwave for 1 minute.
If the eggs isn't cooked keep heating for 15 seconds until it's firm.
Serve on toast with salt and pepper.
Also Read: People Are Loving The Rumoured New Host Of The Great British Bake Off