When it comes to our drink of choice, we usually prefer to stick with what we know. Now and again though, it's good to mix it up and when we've discovered a goodie, we're delighted with life. Everyone might be loving G & Ts at the moment but this craft new vodka is set to know the Gin right off its pedestal.
An award-winning Irish vodka has landed on the shelves of Aldi and 700ml bottles are on sale for €24.99 nationwide.
Woulfe's craft vodka is produced by Blackwater Distillery of Co. Waterford and is officially recognised as one of the leading vodkas in Ireland with taking home a Gold Medal at the Irish Whiskey Awards this year.
Advertisement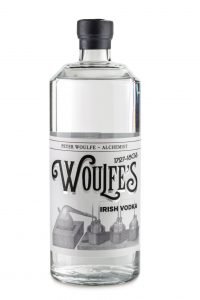 The vodka has been described as 'exceptional' and 'round, smooth, silky without even a trace of burn.'
Music to our ears. We'll take it!