With the CAO deadline approaching, Dublin Institute of Technology are campaigning for Leaving Cert students to apply for their Building Engineer course, and claim that there are ten jobs in the discipline for every graduate.
Ciara Ahern, Head of Building Engineering at DIT, spoke about pursuing a career in the field:
Building engineers are the highest paid engineers in the construction sector earning a starting salary that is typically €5,000 more than other graduates. Graduates often express surprise that they are immediately put to work on high-end prestigious projects on graduation.
Ahern promoted DIT's course as a route to earning "very healthy salaries" within a short space of time:
We pride ourselves on producing work-ready graduates that require very little further training and are thus of value to companies immediately. This means our graduates get a jump-start, climbing the career ladder rapidly.  Within a very short timeframe graduates of this discipline are able to command very healthy salaries, such is the demand for their skills.
Group Chief Executive at Jones Engineering Group, Jim Curley also called on students to think about a career in Building Engineering:
There is a shortage of graduates with the building engineering skills needed by industry. These graduates are required amongst other things to support large-scale, high-end projects in all facets of building engineering. Opportunities abound not just at home but overseas for these graduates.
Advertisement
On their website DIT has a breakdown of expected salaries of jobs associated with their Building Engineering degree: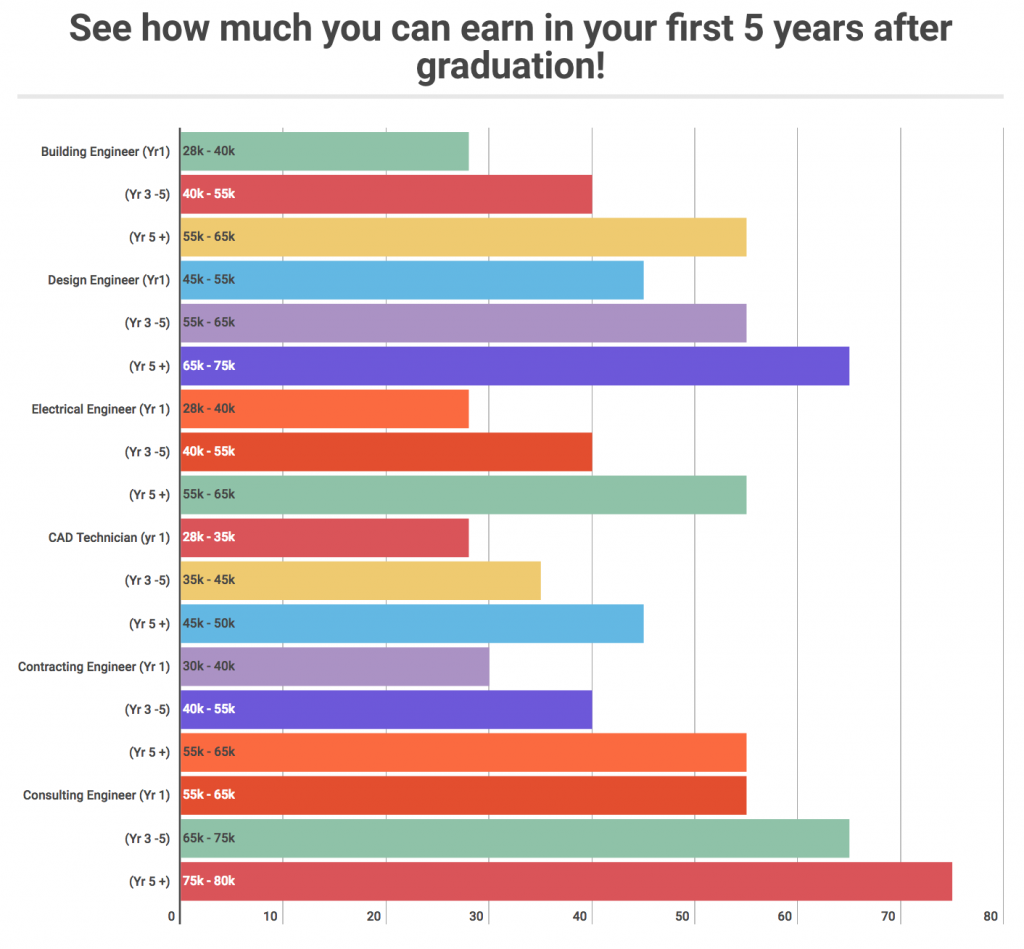 With the first CAO application closing-date on February 1st and you can check out important dates on the CAO website here. You can find further information on DIT's Building Engineering course on their website.
H/T: The Irish Examiner