Our hearts are full again.
Last week Love Island fans broke down when Dani Dyer released a statement on her Instagram story calling it a day with Jack Fincham after an "incredible six months".
According to Danny Dyer, the Love Island winners got into a bit of tiff and Dani jumped the gun when she announced the pairs split over Instagram last Thursday.
Dad Dyer is appearing on The Jonathan Ross Show this Saturday and will set the record straight about the news of the couples split:
I just want to put something to bed. She hasn't split up with Jack, that's all b******s, that is. They've had a row, she's got a bit emotional and I think she has whacked that up and immediately regretted it. You know what women are like… I'm just saying she got a little bit irate, screaming and shouting, the ultimate way to punish him maybe. I don't know what was going on but I can tell you now, they're sweet. They're sweet as. They've had a little argument as we all do, we all have tear ups. Don't declare nothing to the world, I've told her this. That was my bit of fatherly advice. It is okay, it is all sweet.
The Eastenders star insisted that he would never encourage Dani to dump Jack:
Apparently I've been begging her to leave him, all these stories coming out. It's crackers. I don't understand where it comes from. He's good as gold, everyone is sweet. Merry Christmas everyone!
Advertisement
Jack appeared on Dani's Instagram story yesterday air guitaring to Coldplay's 'Fix You'. Let's be honest, if that's not the biggest hint the pair have reconciled their perfect romance we don't know what is.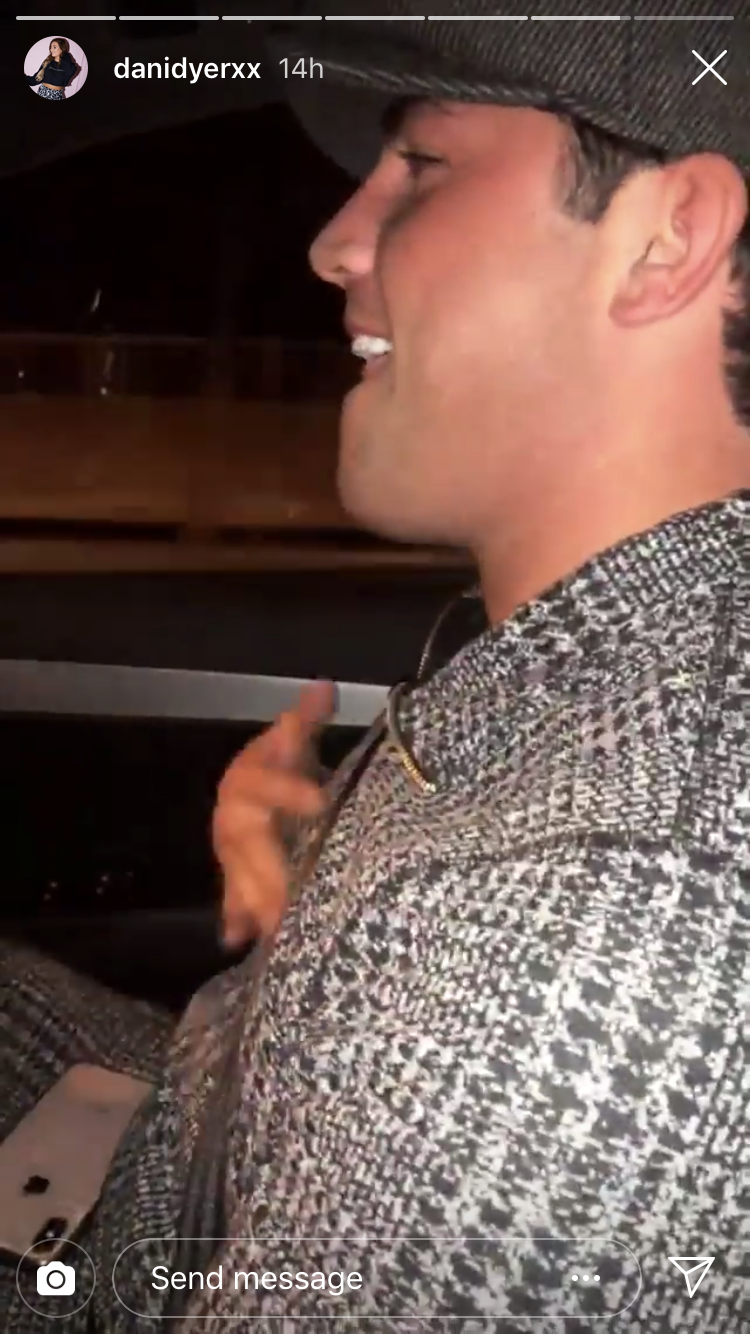 The Jonathan Ross Show interview will air this Saturday. The Love Island Christmas reunion will air on Monday, 17 December, on ITV 2 at 9 pm.