Over the weekend images emerged of a party in a student complex, Parchment Square Student Accommodation, in Cork. The party was not your usual house party as it included a dead dolphin.
Photographs were found on Snapchat showing two young men dancing in the kitchen of an apartment with the remains of a dead dolphin as another man recorded the footage. According to Independent.ie, the dead animal was brought into the complex during the party by two young men who did not live in the student complex and it is not known how they came to be in possession of the carcass.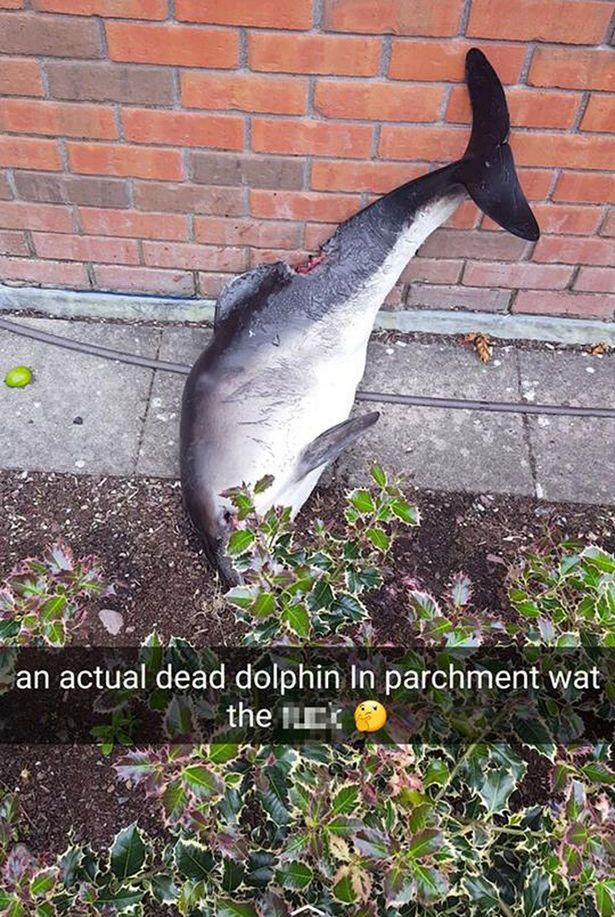 via Twitter
The morning after the party, the carcass was discovered by an employee on the front lawn of the premises and was disposed of in the appropriate manner. The Cork Society for the Prevention of Cruelty to Animals considered the behavior inappropriate and referred to the men as "idiots" and went on to say: "The mind boggles with people's stupidity. Anybody with any level of cop-on would know it's not right. They'll think twice before they do something like this again." CIT Students' Union President Shane Falvey told the Independent that the student accommodation was not officially part of the college.
Advertisement