The New York Times reported Facebook is to merge Instagram and WhatsApp into one messaging app.
At the moment all three apps work as separate platforms, but are all branches of the same company founded by Mark Zuckerberg. Zuckerberg has decided to start this process in order to hopefully have users spend more time on the apps.
If this plan is to go through, it will mean that users will be able to message between all three apps. For example,  Instagram users will be able to message users that only have WhatsApp accounts, and Facebook users will be able to message those who only use Instagram and so on.
At the moment this feature is completely impossible on any of the apps, but Facebook hopes that this will boost their user experience, as well as helping them compete better against both Google and Apple's messaging services.
"We want to build the best messaging experiences we can; and people want messaging to be fast, simple, reliable and private," said Facebook in a statement.
This may be a fear for some users, as Facebook has been known to have issues with data sharing. In recent times Facebook has gone through numerous investigations over how much data is exchanged between all three apps and how the company handles and protects personal data.
This project is being headed by Mr. Zuckerberg himself, and the idea has apparently caused a few arguments on how the apps would work in unison. It reportedly has already caused some 'internal strife', which is one of the reasons the founders of WhatsApp and Instagram left last year.
Advertisement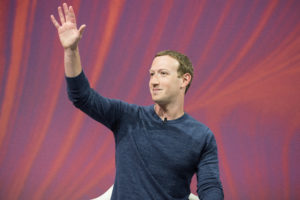 If this plan is successful, it will change the way we use these apps and the way we message each other, keeping us even more connected than ever before.
The project is set to be complete by the end of 2019.
Also Read: