Meet Rolo. Rolo is a Dashhund who lives in the UK. While some people have been massively put out by the coronavirus, Rolo has been pretty pleased. It means spending more time with its owners.
Rolo perhaps was a bit too happy. At some point over the past few days, Rolo's owner realised he'd stopped wagging his tail. Rolo was brought to the vet where he was given an amazing diagnosis. It turns out Rolo had sprained his tail from overwagging. His owner shared the diagnosis with social media and the whole thing went viral.
Advertisement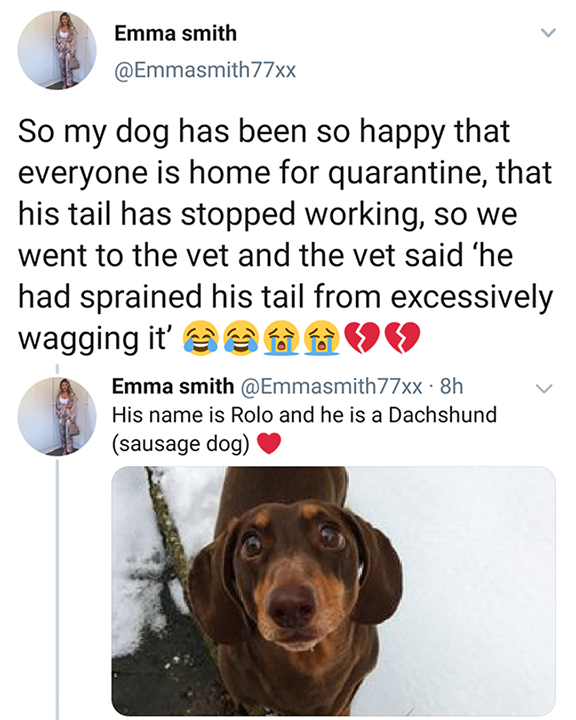 It's a reminder that some good things have come from this crisis!