New figures from the OECD reveal that Ireland falls way below the international average in terms of spending on students.
When it comes to education expenditure on students (that's primary students through to third level), Ireland ranks 17th out of 32 around the world.
Primary schools fare worst, ranking 19th out of 32. The Education At a Glance report, examines the amount each country spends on education.
The results are based on the day-to-day cost of spending on education, including teachers' salaries. The report indicates that Ireland dedicates a higher proportion of spending to pay compared to other countries, which means less money is spent on resources for schools.
In Ireland, teachers salaries account for 76 percent at primary level and 68-69 percent at second level. However, in other countries, the figures are significantly lower. Internationally, teachers' pay accounts for 62 percent of spending at primary level and 61-63 percent at second level.
According to the Irish Independent, the general secretary of the National Teachers Organisation (INTO) said the funding of the Irish primary education was unfair. Sheila Nunan said the report revealed that primary education:
"Is the Cinderella of the education system when it comes to funding. It is unacceptable that other levels of education are better funded. This blatant inequity must be addressed in Budget 2018 next month.
Advertisement
Association of Secondary Teachers Ireland (ASTI) general secretary, Kieran Christie told the publication that the findings indicated that Ireland's second level education was doing well, even though spends on education falls below the international average.
"Ireland's school completion rate is the third highest out of countries surveyed. In Ireland 91pc of students completing  second-level education, compared with the OECD average of 68pc. Ireland also has a higher rate of transfer of students from second to tertiary level," he said.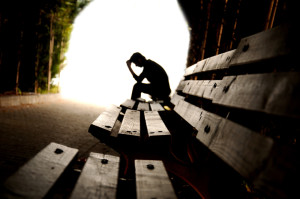 The Education at a Glance report also revealed that 23 percent of 25-to 64-year-olds without a Leaving Cert reported having depression in the past year, compared to just 9 percent of Irish people with a third-level education.
The OECD report said it is important the education system maintains a smooth school-to-work transition, even for those who do not perform well at school, as they are the ones who are most likely to suffer from mental illness.
The report found that removing factors such as age, gender and earnings, Irish people with the lowest education, were 11 percent more likely to have suffered depression.
Findings also showed that the pay gap between those who had a degree and those without third level education is wider here than in other countries.